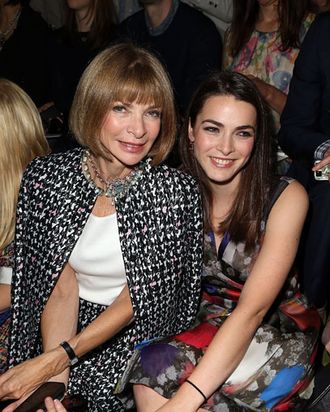 Anna Wintour and daughter Bee Shaffer.
Photo: Petroff/Dufour/Getty Images
Your mid-twenties are a great time to connect with your mom. You're finally an adult, hopefully with your own job and home and salary, and your mother can finally enjoy your company instead of worrying you'll call her drunk at 3 a.m. begging for a ride home after too many Zimas. You can share grown-up dinners, drink wine together, and gossip about your respective book clubs like the two mature ladies that you are. Which is exactly what we imagine Anna Wintour and her 25-year-old daughter, Bee Shaffer, are doing in Paris this week — with a few couture shows here and there to pass the time.
Bee, who moved to L.A. a few years ago to work as a producer for Glee's Ryan Murphy, arrived in Paris with her mom over the weekend. On Sunday, they popped by Hedi Slimane's Saint Laurent menswear show to gawk at those skinny male models. Bee even got to wear this dress from Hedi's controversial fall 2013 collection, while Anna buttoned her pink cardigan over her shoulders like a true tennis mom.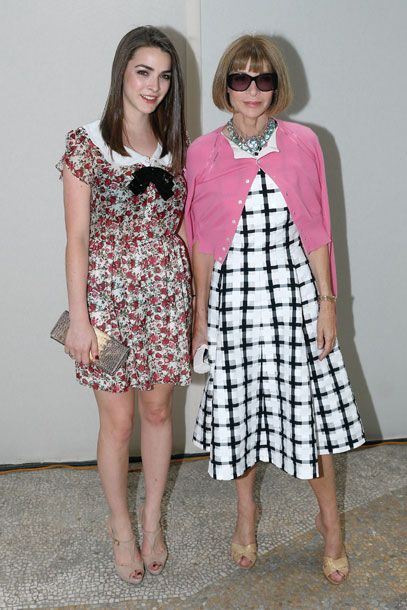 Yesterday, the pair enjoyed some downtime before their first show, Christian Dior, at 2:30 p.m. Look how cozy they are, all snuggled up in their seats with Anna grinning ear to ear like a proud mama bear!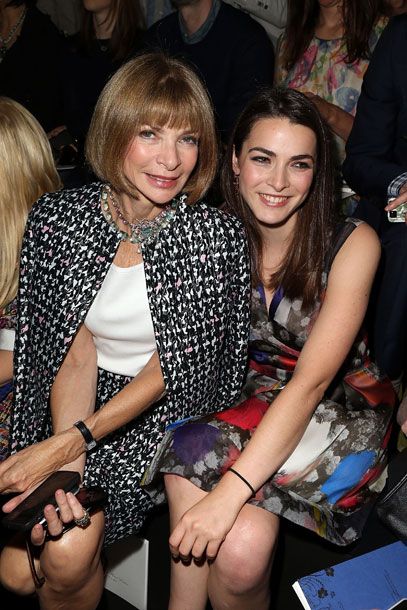 After a quick outfit change, they reconvened at Giambattista Valli, where Bee momentarily forgot to look like she was having an awesome time with her mom and sent a text message. Kids these days.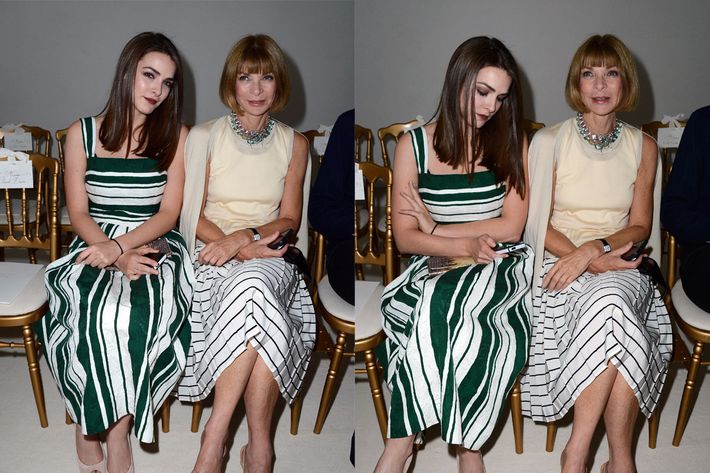 This morning, they got up bright and early for Chanel. We'd like to think they shared some pastries and une tasse de chocolat, but in reality they probably went for a mother-daughter workout at the hotel gym.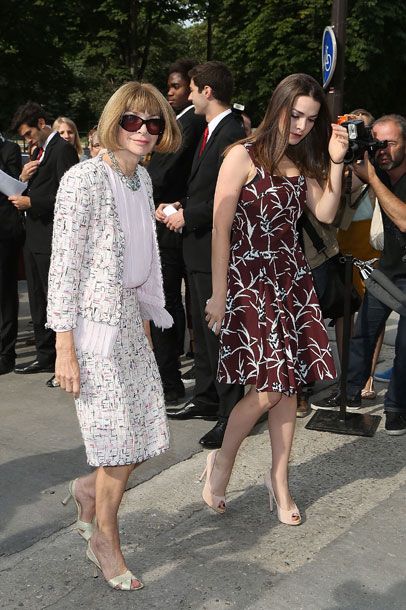 So, what will Bee wear tomorrow? And is she just enjoying her mom's company (and the fun clothes that come with it), or perhaps laying the groundwork for an entrée into the fashion world?