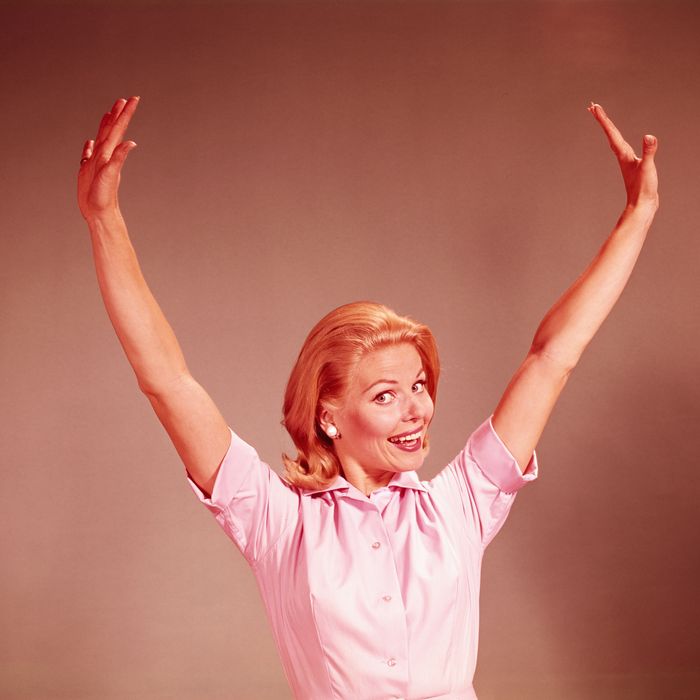 Photo: H. Armstrong Roberts/Getty Images
I am not known for my noncarcinogenic lifestyle. I prefer aspartame to agave, reheat takeout pad Thai in its original plastic container, and think most wines pair best with a cigarette. So my newfound opposition to aluminum-based antiperspirant has nothing to do with conflicting reports that it causes breast cancer or Alzheimer's disease.
My beef lies in a bottom-drawer graveyard of crisp, white blouses, quickly abandoned for their yellowing armpit seams. For a long time I believed — shamefully — that the yellow stains were a by-product of my inherently foul sweat, but I learned recently it is in fact a chemical reaction between aluminum-based antiperspirants and laundry detergent. (Although, for the record, my sweat is inherently foul. Even at the end of a weeklong chemical-substance-beauty-product detox I did once while traveling alone.)
Last year, I switched to the Tom's of Maine deodorant on sale at the gentrifier's bodega in my neighborhood. But then I found myself buying up emergency sticks of Secret in drug stores all over town. Cheating got expensive. So for the past month, I tested eleven non-aluminum deodorants to see if the hippie-dippy stuff could stand up to my stench, or whether I'd have to go back to black.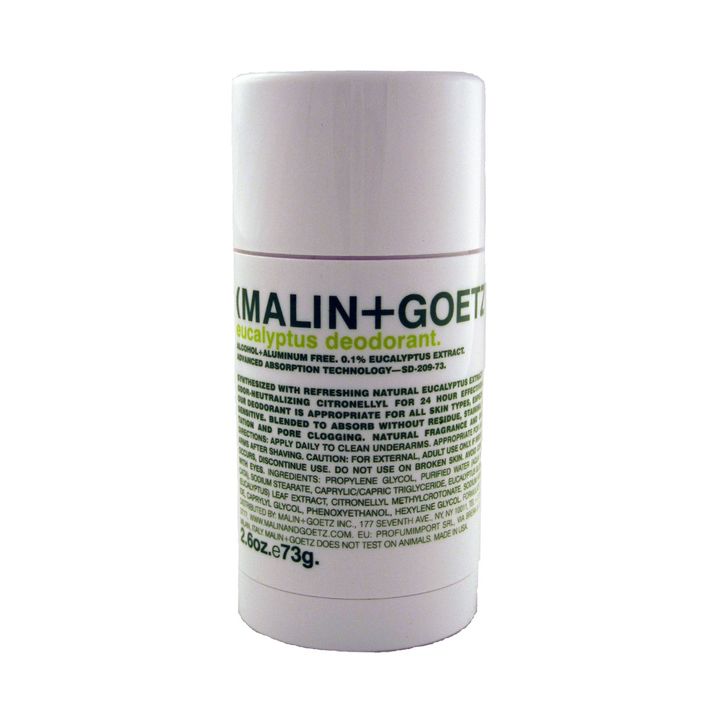 Not recommended
The clear gel stick has a satisfying heft and a bracing Vick's VapoRub scent. It would be the perfect, olfactory calling card for a minimalist, androgynous art-gallery babe. But co-mingled with my own, natural, signature scent, it was more "pubescent male with chest cold." Malin+Goetz Eucalyptus Deodorant, $18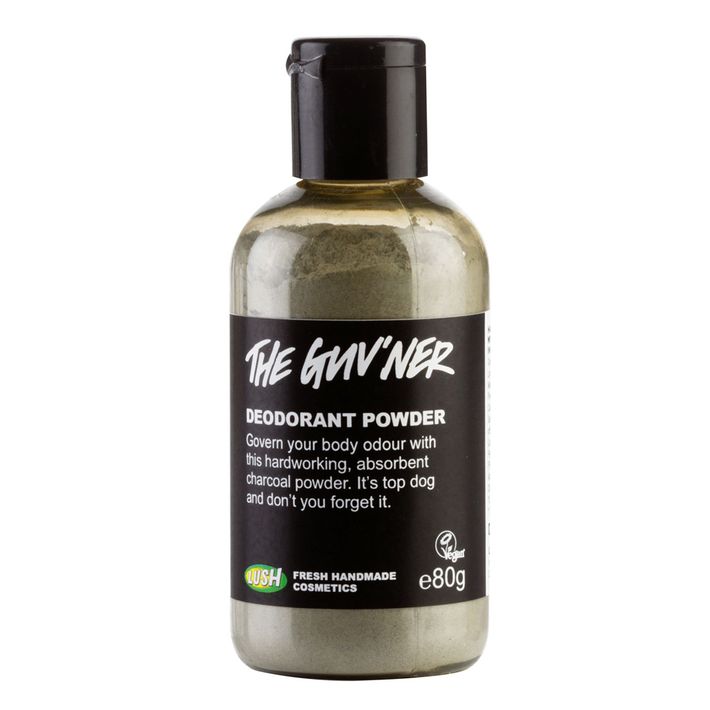 Not recommended
I wasn't encouraged by the label's promise not to "fight for prominence" with perfume, nor the bottle's contents. Packing a superfine, greenish-gray charcoal powder — which is meant to be "dusted" on one's underarms — in a shower-gel squeeze bottle defies logic and gravity. It's still all over my floor. The powder smells like wood and soon I smelled like an onion tree. That said, I'm keeping it around to use as an alternative to baby powder when I go sockless. Lush The Guv'ner, $10.45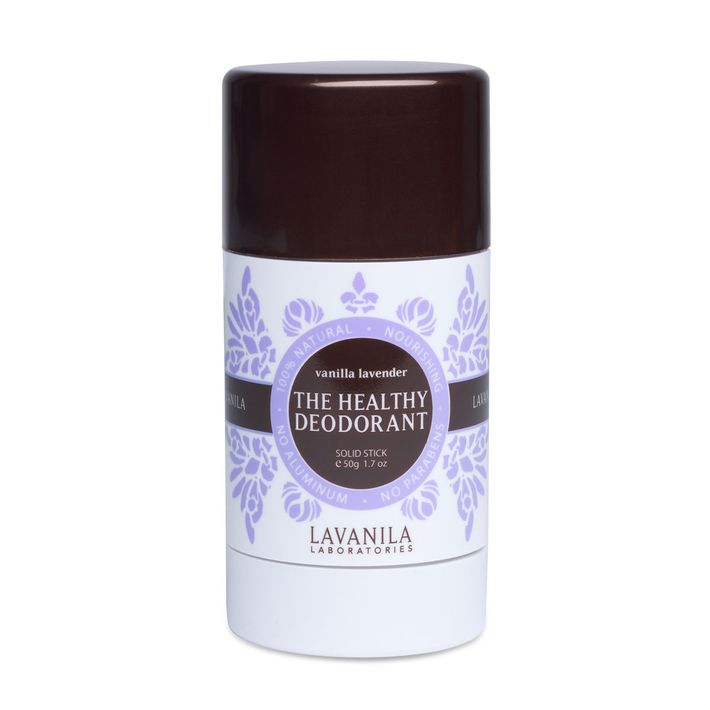 Not recommended
Another solid stick deodorant with a comfortingly familiar "I Can't Believe It's Non-Aluminum" texture. The scent — a clean, not at all cloying lavender-vanilla — is like a rich girl's laundry. I decided it was how all women were meant to smell until it disappeared, at about noon, and I realized I would have to make an outfit change before dinner. Lavanila Healthy Deodorant in Lavender, $14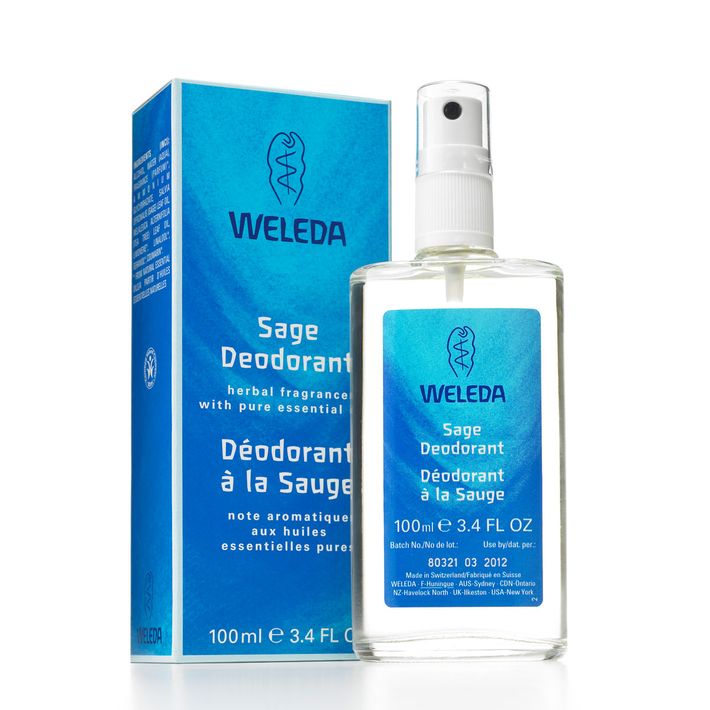 Not recommended
I don't know why they're marketing this product as deodorant. It's more like Bath and Body Works body spray for people over the drinking age. I say this because you would have to have tried gin to fully appreciate its pine-y scent and because it works like perfume lite. Weleda Sage Deodorant, $14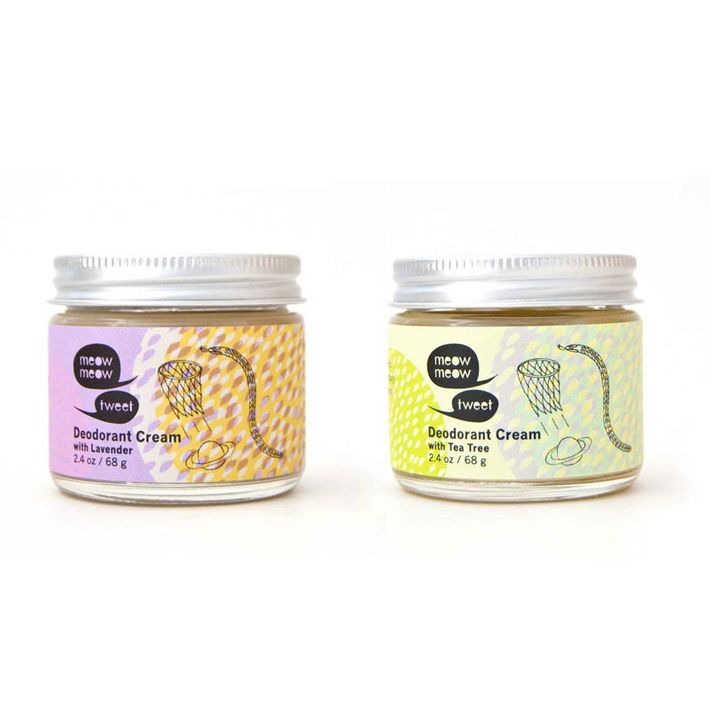 Recommended with reservations
This cutesy, Brooklyn-made brand has an annoyingly Internet-era name, but its armpit goop smells like a Victorian-era candy. (Teaberry, maybe?) The ingredients are so wholesome it might also be edible, but don't take my word for it. I thought it wasn't working at all, until I realized it was my jacket that smelled faintly of b.o., lingering from another day's failure. When I took it off, I actually smelled okay! Though I don't suggest the tub for travel — the cream separated in the small pot, leaking virgin coconut oil all over my purse. Meow Meow Tweet Deodorant Cream, $12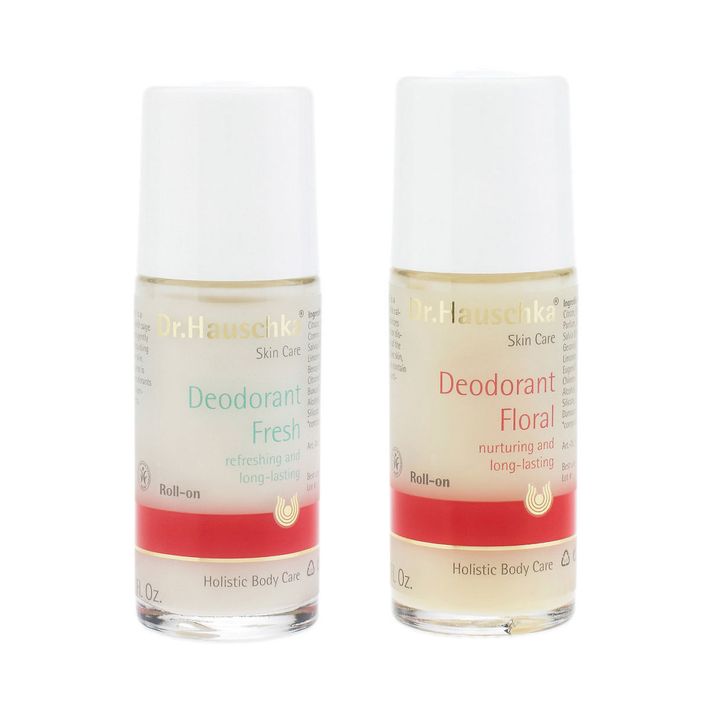 Recommended with reservations
This sopping-wet roll-on's aroma-therapeutic blend of sage, jojoba, and lemon quickly acquired my own, personal, astringent top note on a humid day. But honestly, the combination wasn't unpleasant. It was masculine, like aftershave or furniture polish. A scent I felt comfortable wearing to a sports bar to watch the NBA finals. Dr. Hauschka Roll-On Deodorant, $22.95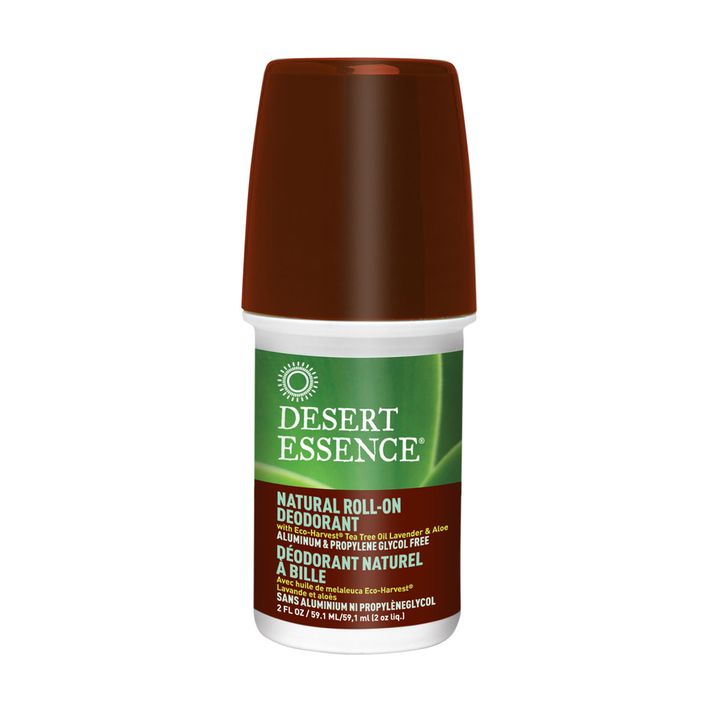 Recommended with reservations
Another liquid roll-on, this one has a citrus-heavy scent that truly improved as the day wore on. Must be because the tea-tree oil was "eco-harvested." The scent drop-off was precipitous, but it didn't come until I was safely at the gym and free to reek. Desert Essence Natural Roll-On Deodorant, $5.75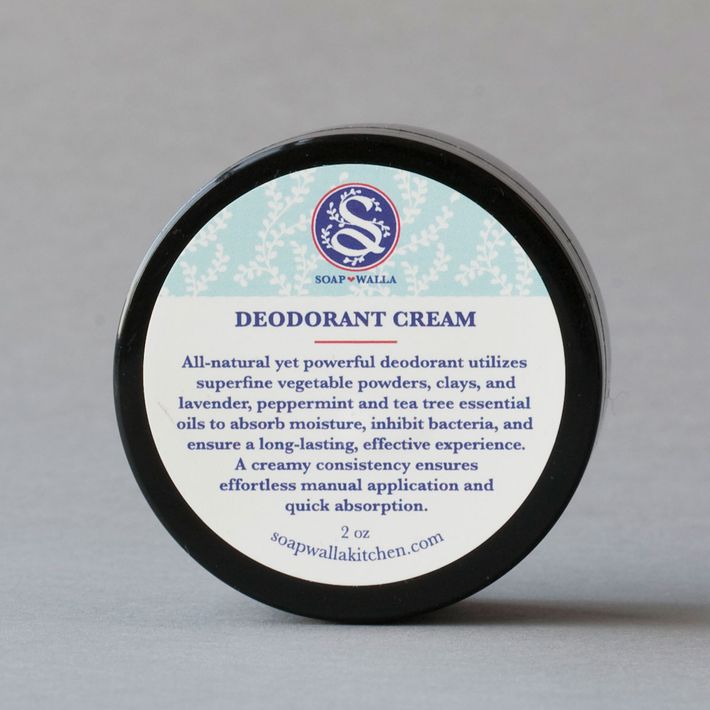 Recommended
Okay, let's get this out of the way: Cream deodorant is a pain. You can't get it under your arm with that same hand, so you end up digging both hands into tiny pots of gunk (good luck closing it afterward), getting pungent essential oils under your nails and assuming a very unsexy, Mary Katherine Gallagher pose. But the consistency of Soapwalla's cream  — a waxy balm with a fine grit — is pretty much ideal for this kind of work, and a little went a long way. It smells like peppermint and it worked past midnight, on a day when I hadn't even showered. Soapwalla Deodorant Cream, $14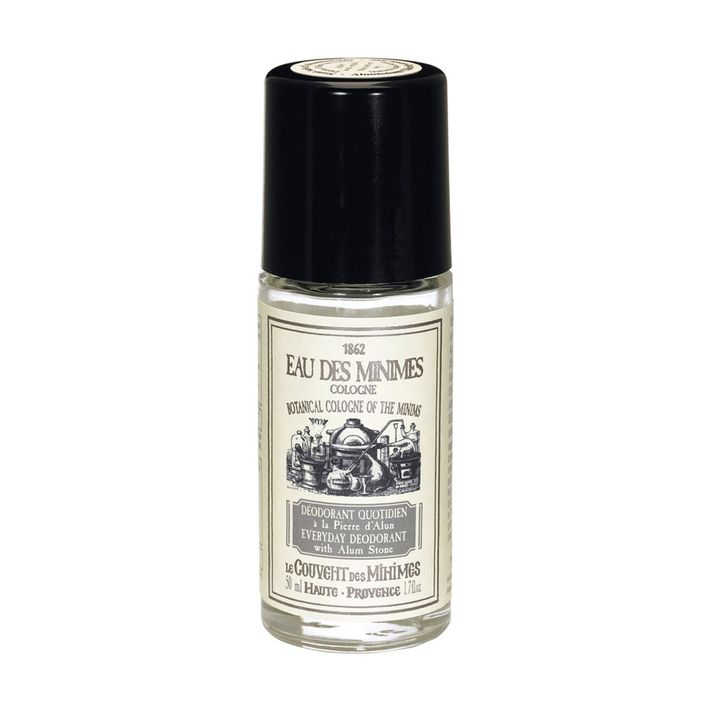 Highly recommended
Another reason I'm ambivalent about aluminum deodorant is my belief that for most of human history, everyone smelled bad all the time, and our anxiety about it was only invented very recently, by advertisers. This French cologne dating to 1862 (the active ingredient is alum stone) undermines that theory. The clear roll-on worked all day, including through a panicky half-hour search for a subway stop in an unfamiliar corner of Brooklyn in 90-degree heat. The blood-orange and rosemary oils made me smell like the expensive hand soap you get at Williams-Sonoma. Le Couvent de Minimes Everyday Deodorant, $13.50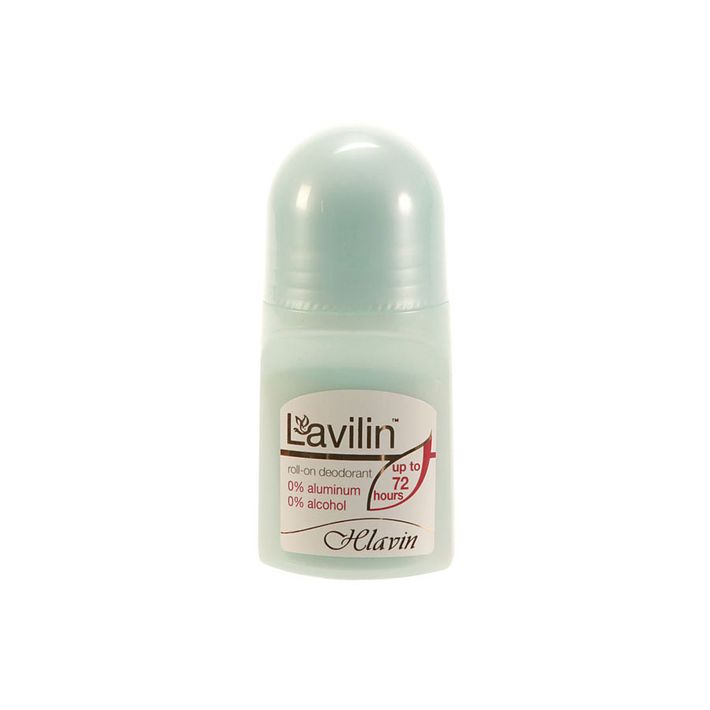 All around winner
It smells like Teen Spirit — literally, the old purple floral one — and doesn't leave the white spot that would have stained the black dress I was wearing, just like a girl in a deodorant commercial. It didn't last for the full 72 hours advertised, but by the time it started to wear off — after almost 48 hours, an outdoor dance party, a long run, and a shower — I was too busy trying to figure out if I could buy shares in its Israeli manufacturer to care. Lavilin Roll-on Deodorant, $16