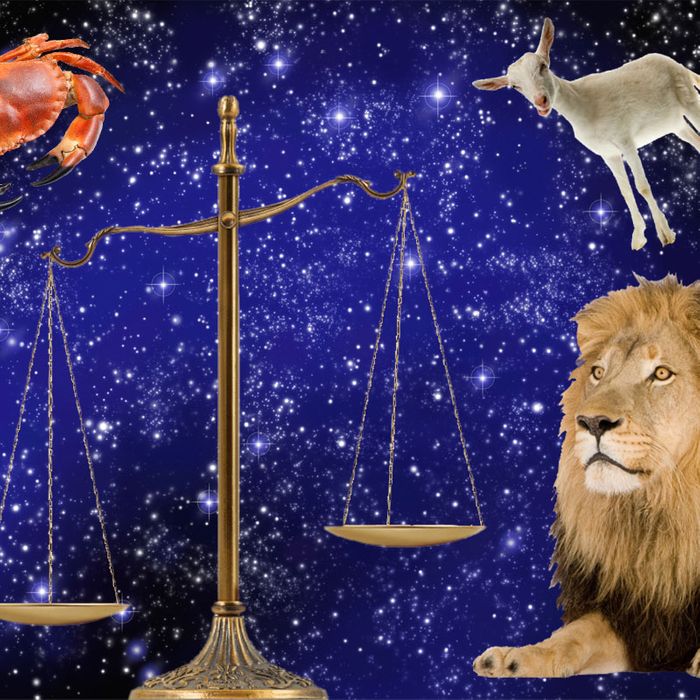 This week, sexual relationships are favored as the influence of last Friday's sextile between firey Mars and lustful Venus continues. Take advantage of this aspect and be bold with your partner or someone you've been after (if you haven't already). Sexual attraction is in overdrive at this time. Communicative Mercury squares restrictive Saturn on Sunday the 11th, so you should avoid important negotiations or business transactions because communications will be delayed or misinterpreted. Also, it would be difficult to make the right kind of impression in such a situation, so put off personal contact until another day.
But on Wednesday the 14th, as Mercury trines Uranus, the planet of the unexpected, you might find yourself more excited by the minutiae of everyday life. The small daily activities bring new and interesting encounters that make you think about aspects of life you may not have spent much time thinking about before. This aspect stimulates mental activity. The mind is sharpened, and our interest in the world around us is increased. You may hear something that surprises you. This is a good transit for travel.
Aries (March 21–April 9)
You are able to express affection easily and make your feelings clear.  If other indications occur, a wholly new love may enter your life under this transit. If you are in conflict with someone in your life and would like to make peace, now is the time.

Taurus (April 20–May 20)
This transit is good for health in general, although fattening or sweet foods may cause health problems. Avoid any overindulgence at this time.

Gemini (May 21–June 20)
It is time for fun and recreation. This is not a time conducive to serious work, although creative activities are favored. You can relate well with children now, and this is the perfect time for games and fun. People will enjoy you being exactly yourself.

Cancer (June 21–July 22)
You may redecorate your home, but avoid the tendency to do things lavishly or expensively, and keep practical considerations in mind.
Leo (July 23–August 22)
This is a good time to let people know how much you love them. You are much more sensitive than usual to the beauty around you and can appreciate it tremendously. 

Virgo (August 23–September 22)
Your tastes will be more lavish than your budget can afford. You are especially susceptible to beautiful clothes, jewelry, and art objects to make your life more pleasant and enjoyable.

Scorpio (October 23–November 21)
Avoid playing the martyr, and act out of true selfless devotion. Your forbearance and grace will eventually work to your advantage.

Sagittarius (November 22–December 21)
Have people over for a party, or go out with a group for a good time. Friendship brings love, and love brings friendship. This is a very favorable influence for socializing.

Capricorn (December 22–January 19)
Any new love relationship at this time would be with someone older or someone who acts as a "guide figure" who can help you learn more about getting ahead in life.

Aquarius (January 20–February 18)
You will be attracted to new persons who are strange and different in terms of your past experiences.

Pisces (February 19–March 20)
If you are partnered, sex will gain intensity, as it has the ability to go beyond the physical act and can become a vehicle for self-transformation and inward change.