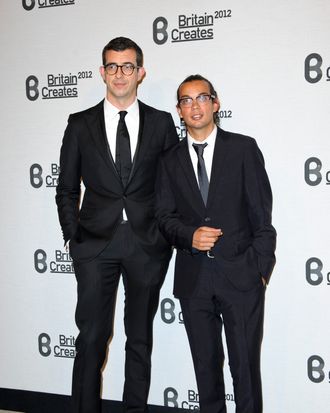 Bally's Michael Herz and Graeme Fidler.
Photo: Ben Pruchnie/Getty Images
The latest in the European designer shuffle: Bally co-designers Graeme Fidler and Michael Herz have resigned, according to WWD. There's a good chance they're headed to Mulberry, where they'd take up Emma Hill's former creative director role. If Hill then replaces the Coach-bound Stuart Vevers at Loewe, then the game of musical chairs will be complete, but of course things rarely turn out quite that neatly.