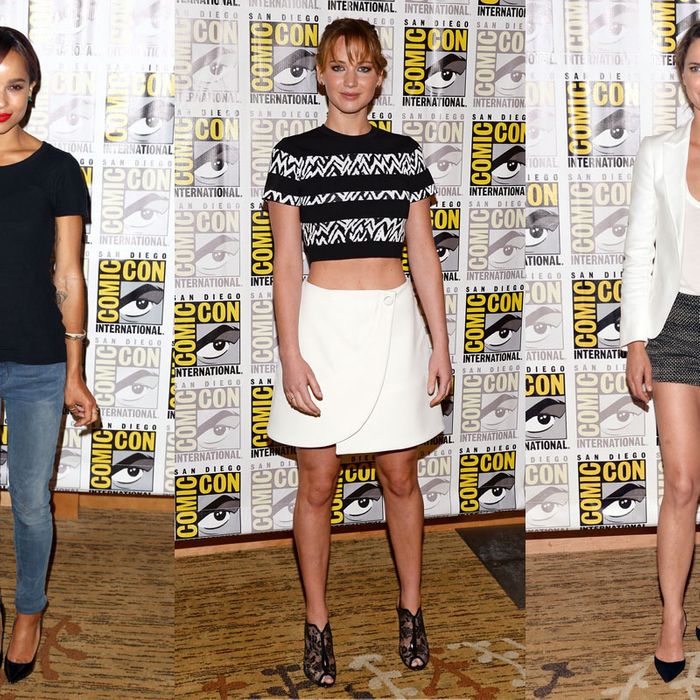 Comic-Con brings big-name celebrities to San Diego to promote huge blockbusters, of course: It's a major promotion vehicle for the projects — a panel or preview at Comic-Con can make or break a movie's buzz.
But there's also a strange upside to shilling to fans who've waited twelve hours in line to attend a Thor panel: Unlike those at Cannes or Sundance or the Oscars, this crowd doesn't care as much about what a celebrity is wearing. But a photo-op is a still photo-op. Stars have to figure out how to balance the more relaxed convention dress code with their need to be flashbulb-ready. From video-game tribute shirts to simple, understated designer dresses, click ahead to see how Keri Russell, Zoe Kravitz, Jennifer Lawrence, and more dressed way down over the weekend.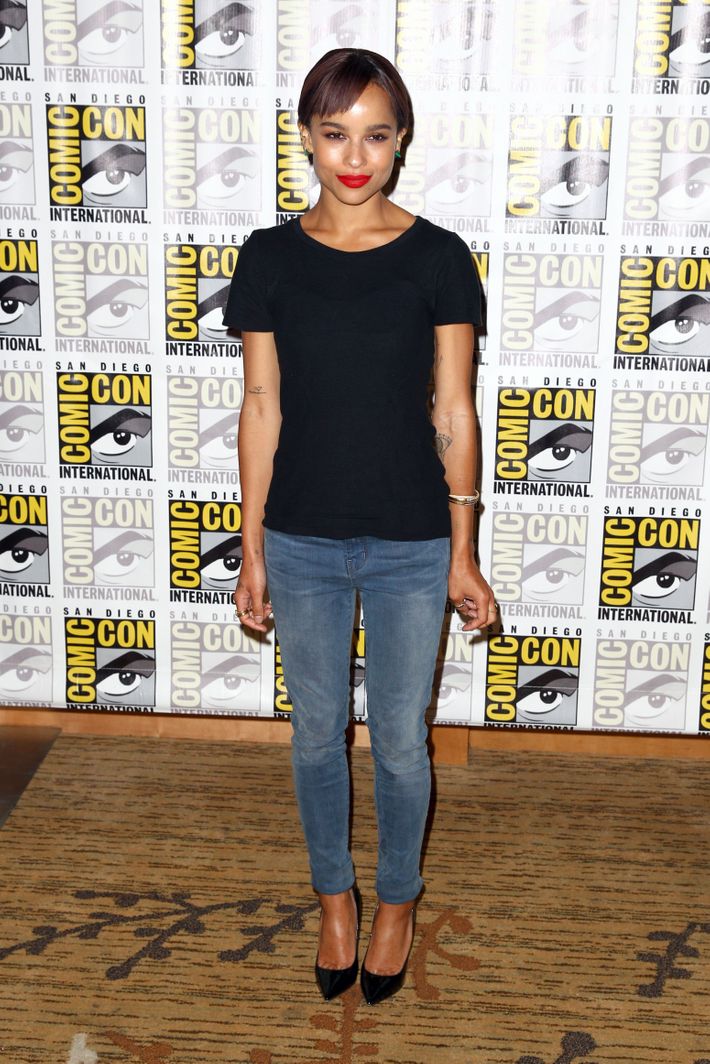 Zoe Kravitz
How to go casual, yet still sleek: Light jeans, dark T-shirt, pointed pumps, and an awesome red lip.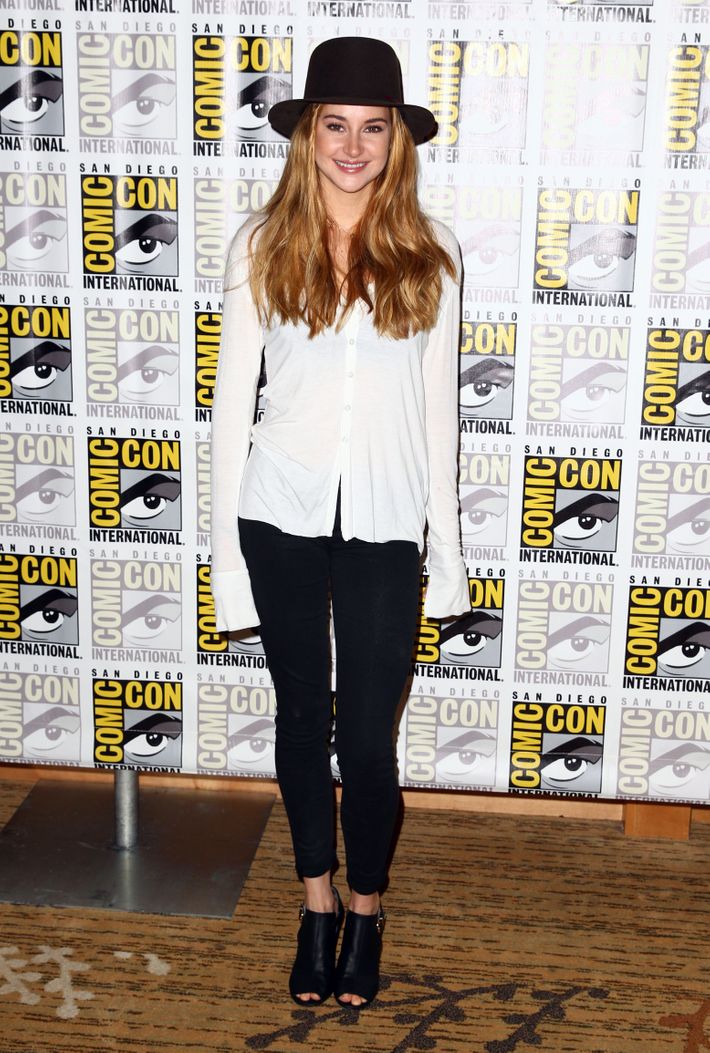 Shailene Woodley
She took a page from the Zoe Kravitz school of casual in fitted jeans and a classic button-down. The addition of a conversation-starting hat is next-level flair.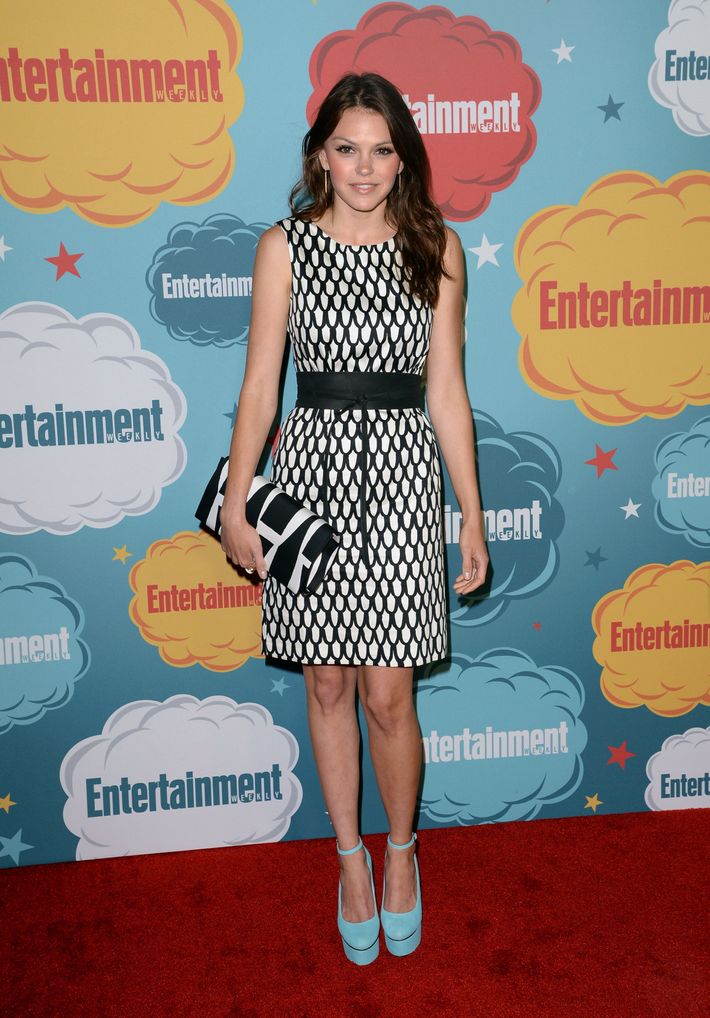 Aimee Teegarden
Dresses are an easy choice but maybe a little intimidating for Nerd Fest. This actress stays sophisticated-but-approachable in a classic A-line that you could wear to lunch with your grandmother.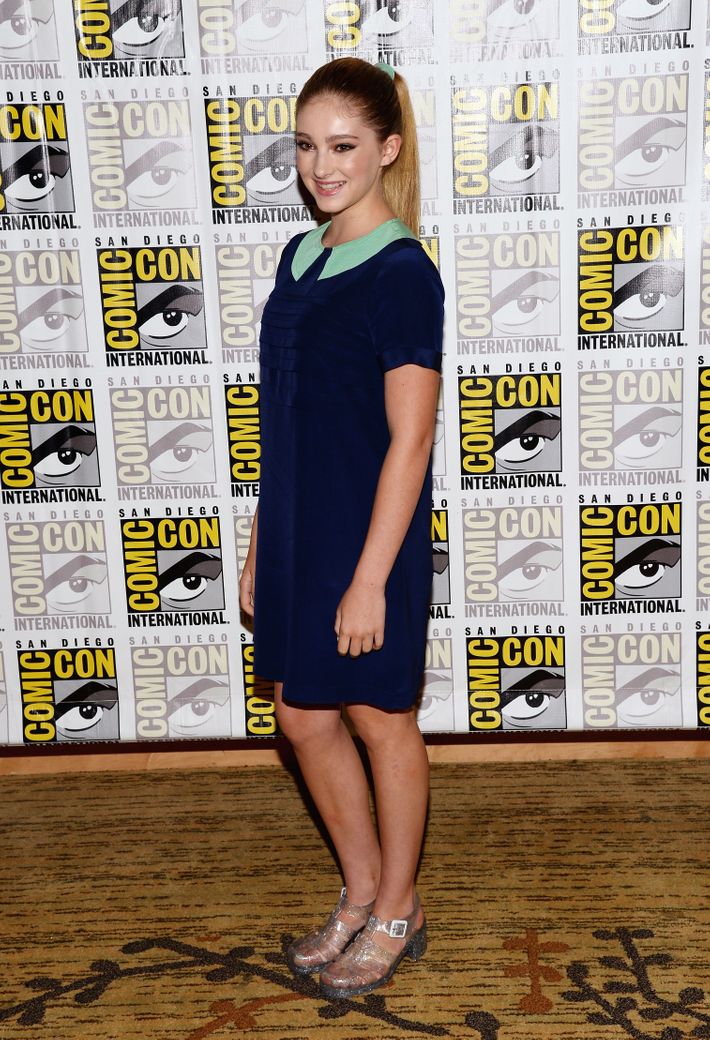 Willow Shields
In jelly sandals and a youthful Marc by Marc Jacobs mod dress, the Catching Fire star one-ups the "grandmother-lunch" level of casual, instead going for an adorable and appropriately understated dress that's serious enough to command a major panel.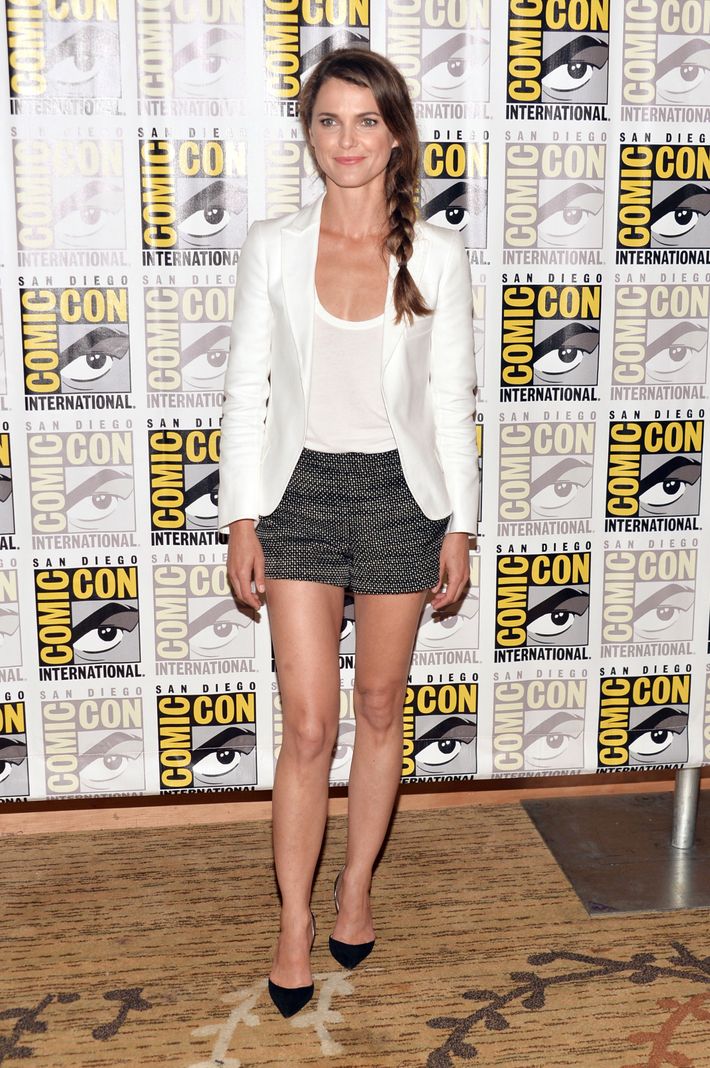 Keri Russell
A little sleeker than the jeans and T-shirt, her ensemble says, "I want to look professional, but I don't have to try that hard when there are five wookies in the vicinity."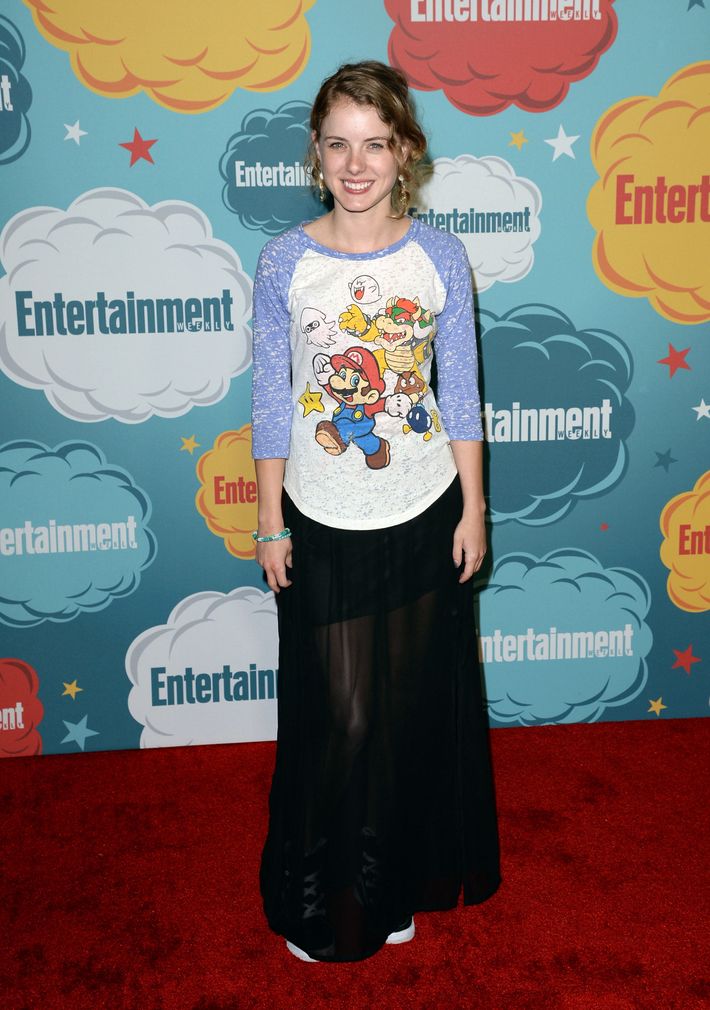 Laura Wiggins
The Shameless star fits in with any superfan attending the convention by pairing a Mario Brothers T-shirt and a jersey skirt.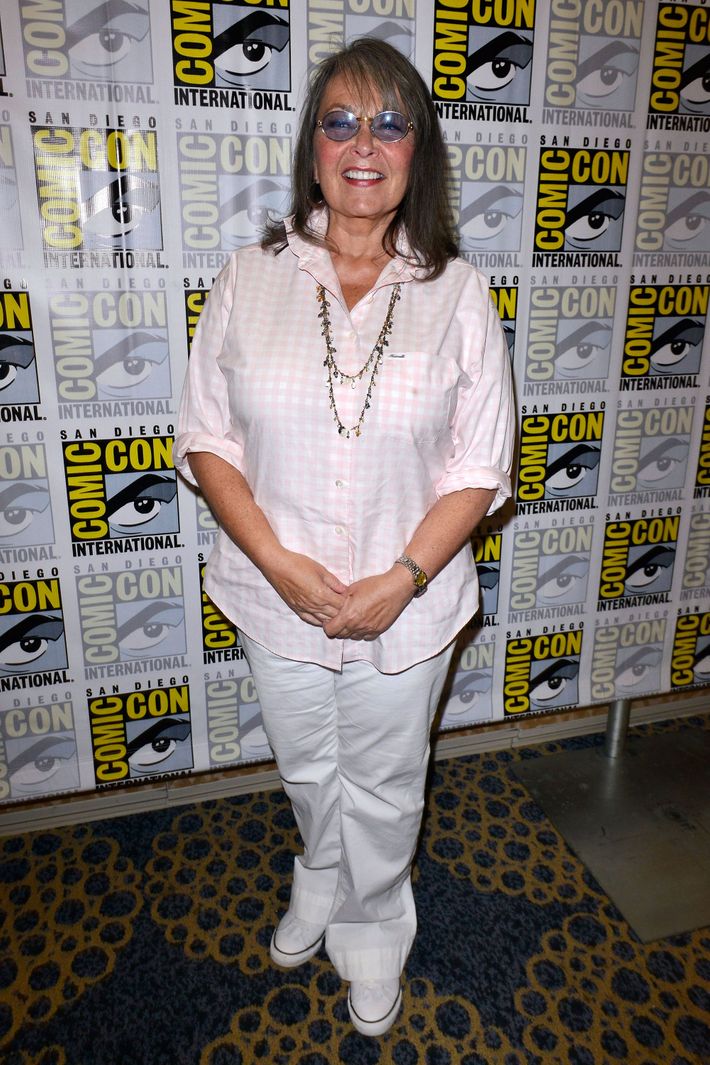 Rosanne Barr
While just as relaxed as Wiggins, she opted for a slightly more structured version of the sloppy day look, in an oxford shirt with white sneakers. She's important enough that she can wear whatever she wants, as evidenced by her low-key Mom-at-the-mall look.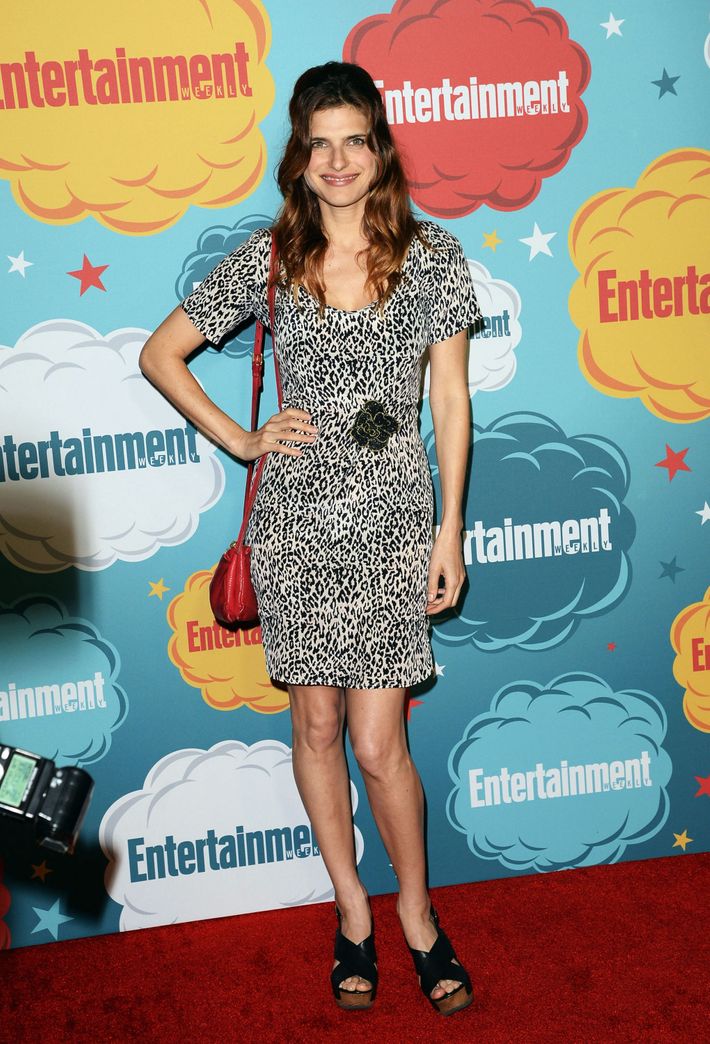 Lake Bell
Maybe she just came from a farmers' market, or intended to stop by one after her Comic-Con appearence? Her leopard-print sundress is appropriate for both.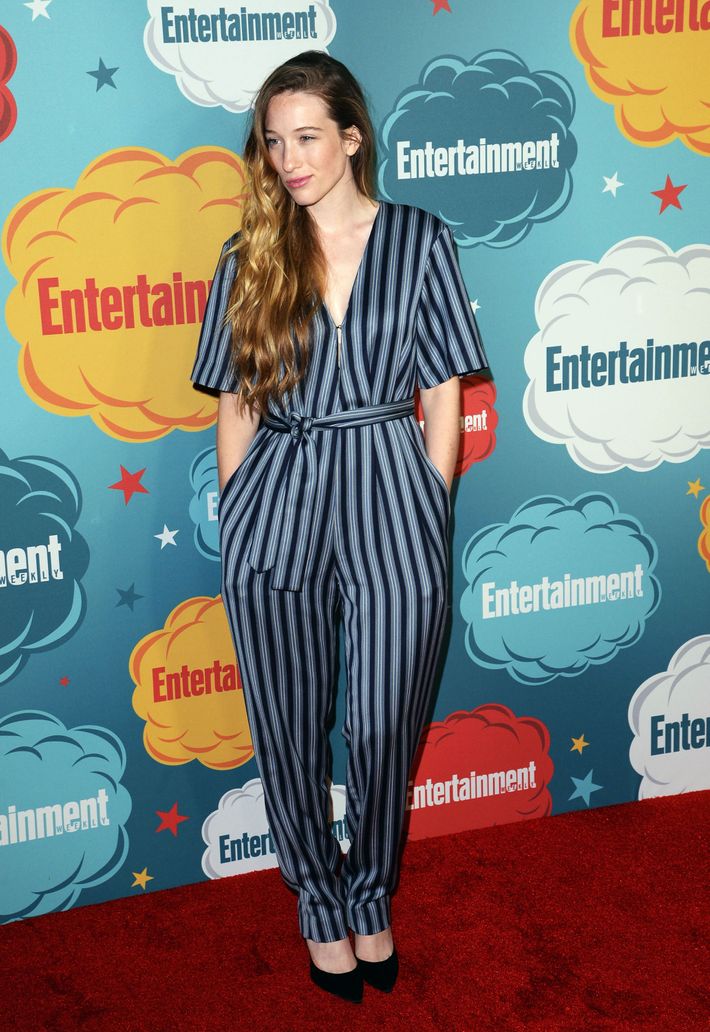 Sophie Lowe
Somewhere between a formal dress and a casual trouser rests the jumpsuit. While making an apperance at the EW party, the Once Upon a Time in Wonderland star chose the goldilocks of event outfits in a silky number that's comfortable enough to sleep in, but still looks cool.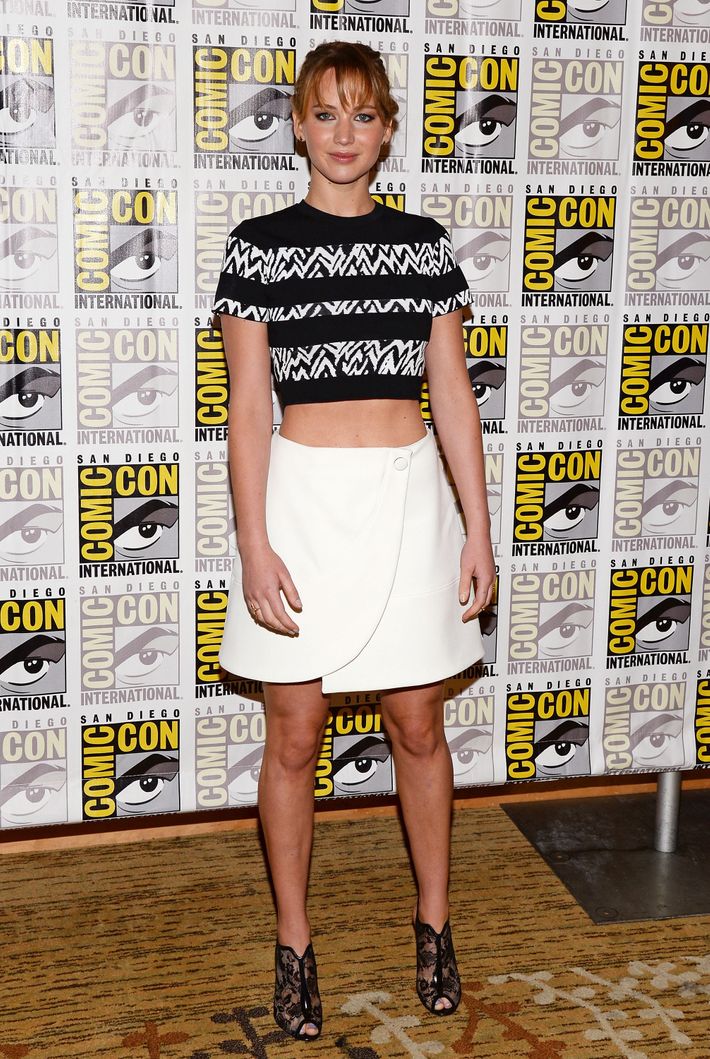 Jennifer Lawrence
While promoting the latest installment in the Hunger Games franchise, Catching Fire, the most famous actress there embraced her rocketing Hollywood star by donning Proenza Schouler and some killer Nicholas Kirkwood heels. The fun wrap miniskirt and crop top remind us why she's worthy of her Everygirl, fan-favorite status. Plus, she's just one step away from full red-carpet glory.