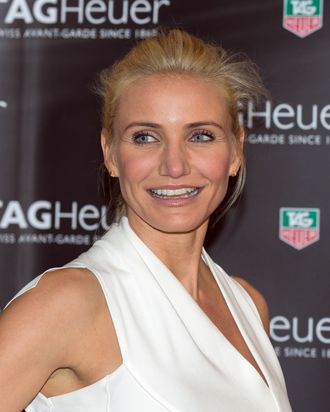 Cameron Diaz.
Photo: Didier Baverel/Getty Images
Rather out-of-left-field news from Cameron Diaz today: She is now the "artistic director" of shoe label Pour la Victoire, reports WWD. From here on out, she'll have a hand in designing the label's shoes and handbags, which will remain in the $200–500 range, as well as its marketing and advertising strategies. She was on set at the label's most recent campaign shoot, starring Jessica Hart and photographed by Terry Richardson, where she "provided input."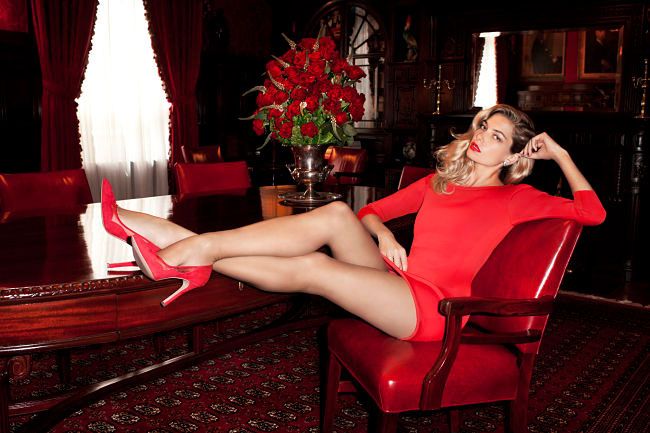 As celebrities turned designers go, Diaz's approach is unusual. Her predecessors (of whom there are many) normally take one of two paths: If they're partnering with an established brand, like Kohl's, H&M, or Carphone Warehouse, then they'll do a capsule collection under their own name. Alternatively, if they're in it for the long haul, they'll start their own eponymous brand, à la Jessica Simpson or, more recently, Sarah Jessica Parker. It's rare for a boldface name to join an established company in a creative role, and if the past is any indicator, it usually doesn't go well (ahem, Lindsay Lohan for Ungaro).
Diaz wants the world to know that this is not a vanity project nor an endorsement deal, as she now owns an undisclosed stake in Pour la Victoire's parent company, PLV Studio. But of course, her name will be incorporated into the brand's marketing materials quite a bit — the holiday campaign will be called "Cameron's Picks," for example, although her first collection for the label won't come out until next year.
Wisely, Diaz admits she doesn't really know what she's doing yet:
There's a lot I have to learn about the business. I'm interested in learning how collections are created. The word 'fun,' I want to say that it's going to be fun, but it's deeper than that.
Fun and deep! Speaking of, her new job supposedly won't affect her contract as the face of Tag Heuer, should you be concerned about what airports might look like without these billboards everywhere.