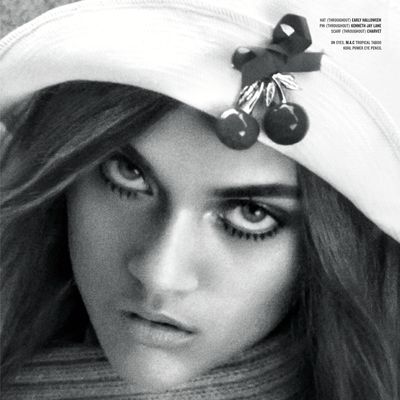 Photo: Sebastina Faena/Courtesy of V Magazine
For the latest issue of V magazine, Carine Roitfeld styled a shoot inspired by … herself! As you may recall, the editor was a model during her teen years in Paris, although she has since dismissed the experience: "I wasn't a star … I was just booked for junior magazines." But as a stylish girl from a bourgeois family, she obviously looked much cooler than the average 16-year-old — indeed, most of us would prefer to forget that era of our wardrobes.
For this editorial, shot by Sebastian Faena, she dressed a model in some teen staples, like a denim hat and Disney attire. "I was obsessed with Mickey and Minnie Mouse," she recalls. "There was a shop on Rue de Canettes in the 6th called Western House that imported everything from America, and I found my Disney pieces there." Click ahead to see more, and read memories of her teenage self.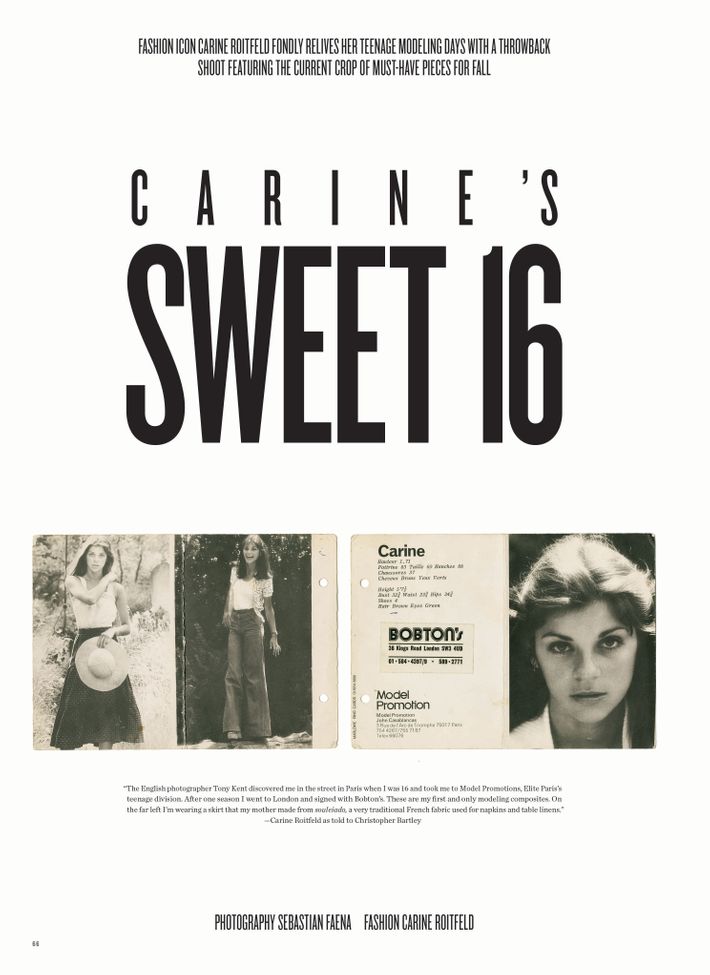 "I never aspired to wear big labels the way young people might today. I thought high fashion and fashion magazines were for old ladies and not me."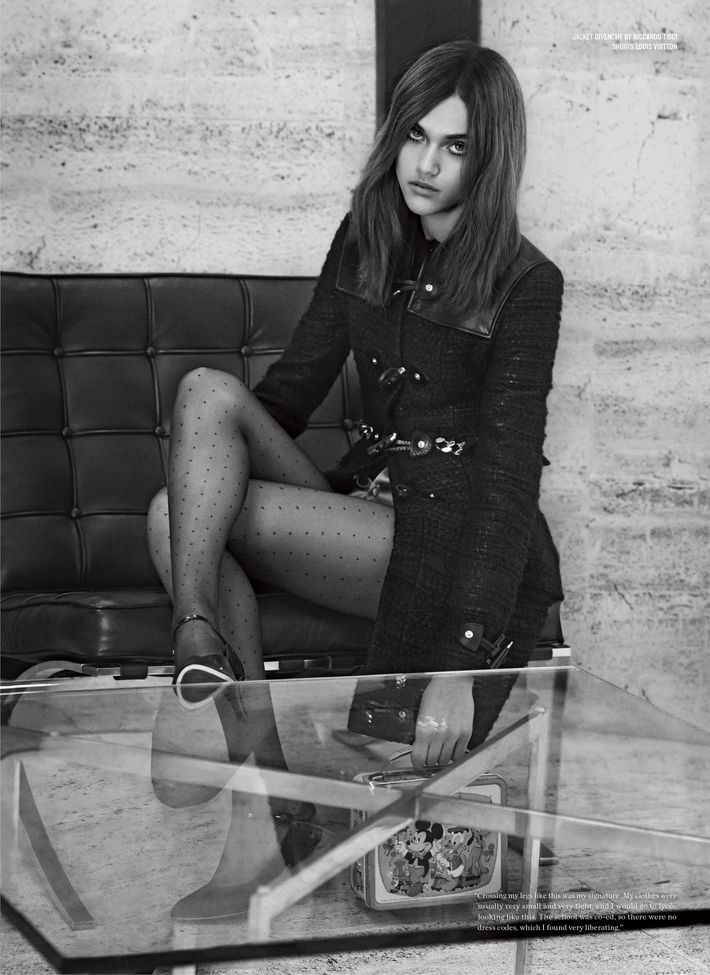 "Crossing my legs like this was my signature. My clothes were usually very small and very tight, and I would go to lycée looking like this. The school was co-ed, so there were no dress codes, which I found very liberating."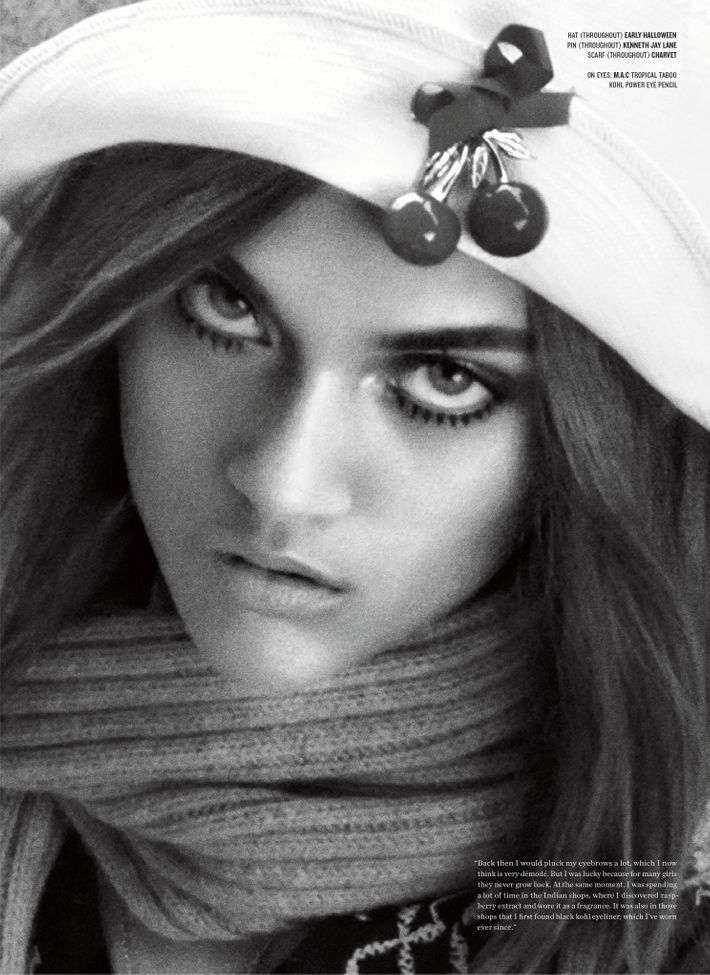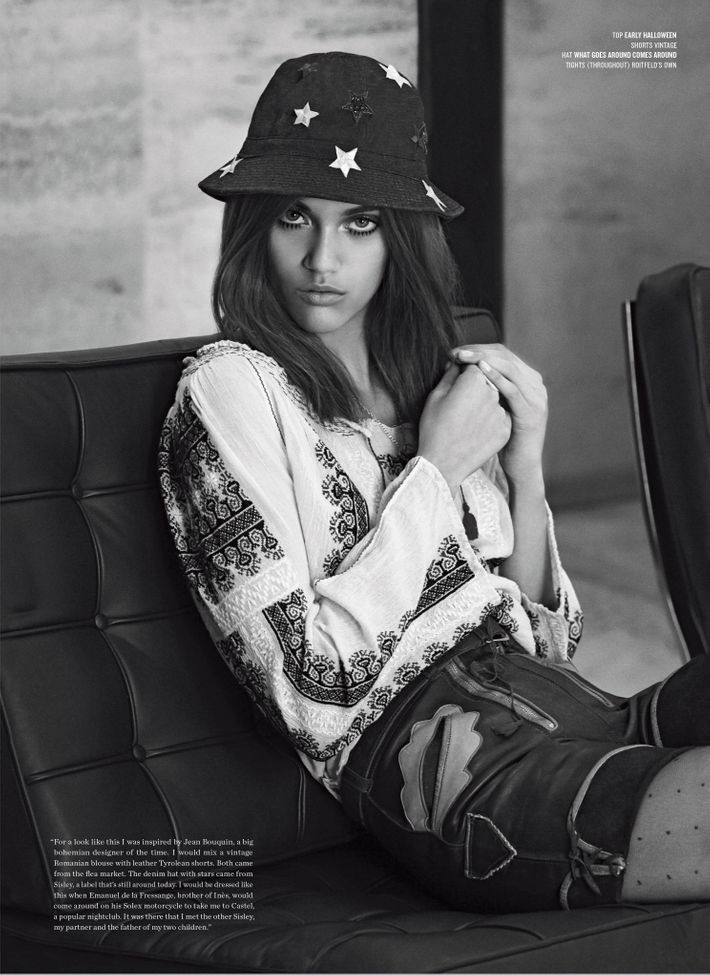 "The denim hat with stars came from Sisley, a label that's still around today. I would be dressed like this when Emanuel de la Fressange, brother of Inès, would come around on his Solex motorcycle to take me to Castel, a popular nightclub. It was there that I met the other Sisley, my partner and the father of my two children."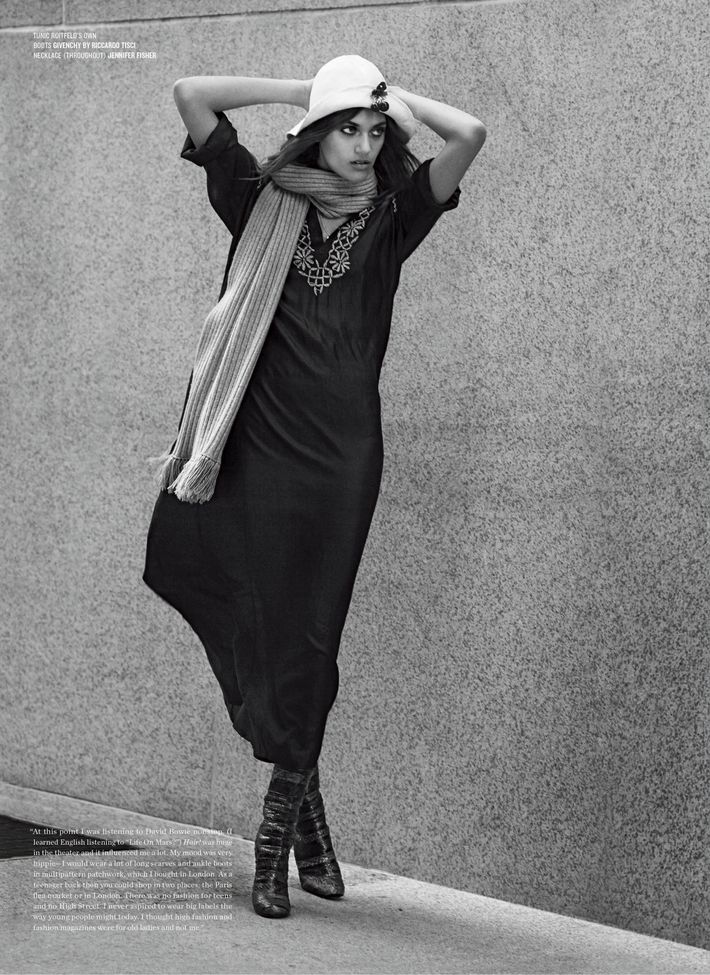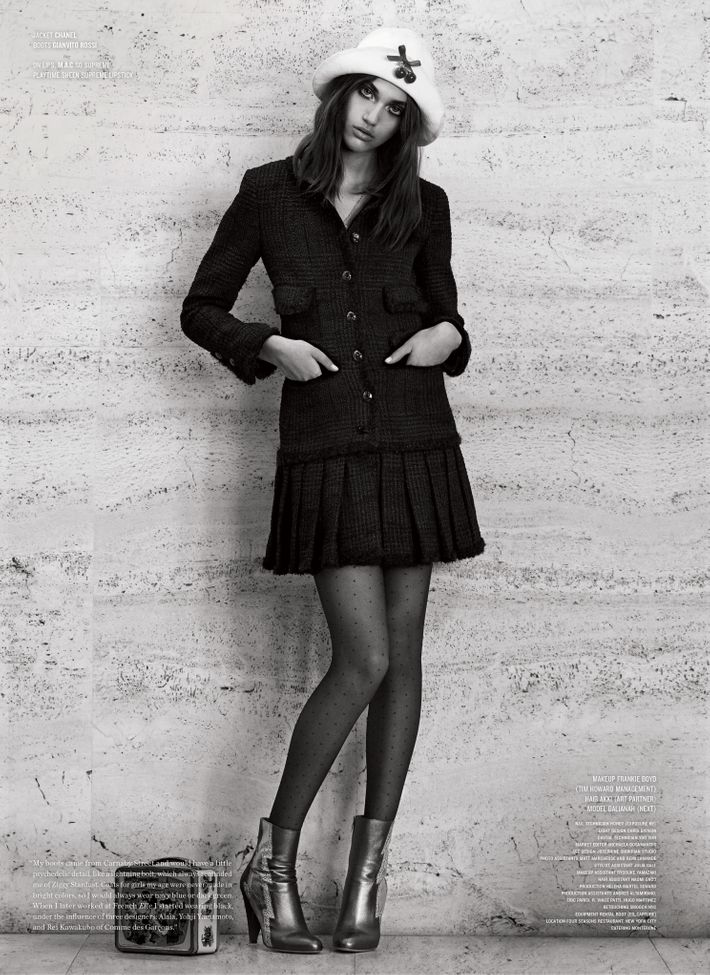 "I would wear this on the metro as a day look, which today would be impossible because you'd be chased down. I was very skinny, so I bought my tops at children's stores for very cheap. In France no one knew what a lunch box was because no one took their lunch to work. Mine was from Walt Disney and I wore it everywhere because I was obsessed with Mickey and Minnie Mouse. There was a shop on Rue de Canettes in the 6th called Western House that imported everything from America, and I found my Disney pieces there."