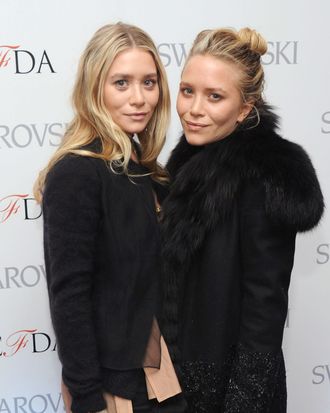 Photo: Jamie McCarthy/Getty Images
Celebrity stylist Lysa Cooper might not give a lot of interviews, but when she does, she has no problem being brutally honest. Cooper, principally known for her work with Rihanna and Beyoncé, got really real in this month's Vogue Italia. She briefly discusses the dissolution of her relationship with Rihanna owing to "boundary issues" and revealed that Beyoncé is actually very sweet and likeable, even to Cooper, who doesn't like a lot of people. But when pressed further on celebrity, and what she thinks of all their clothing lines, Cooper was less favorable, calling them "bullshit" and recommending that any star who wants to design attend school before doing so. With one exception: She gave her blessings to Mary Kate and Ashley Olsen's the Row. Kind of.  
The only one that's any good, and I hate to say it, are our girls, the twins. The Row. But the reason that works, is because they hired designers. They [the twins] "yay" or "nay" [the concepts]. And they are the best line at ripping off other lines that I've ever seen. I mean they've taken Rick Owens, Ann Demeulemeester. But it's good. You know, they're good at it. I don't buy it, but their good at it.
Quite the endorsement!