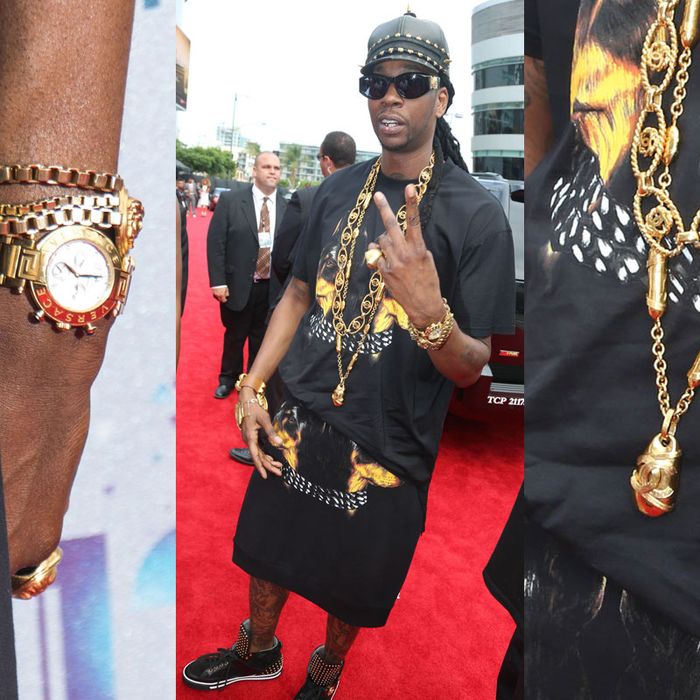 At last night's BET Awards, 2 Chainz wore two chains — and several bracelets, two aprons, leather fringe, studded epaulets, and two different chains that he changed into later. Click to zoom on the many accessories of the rapper formerly known as Tity Boi.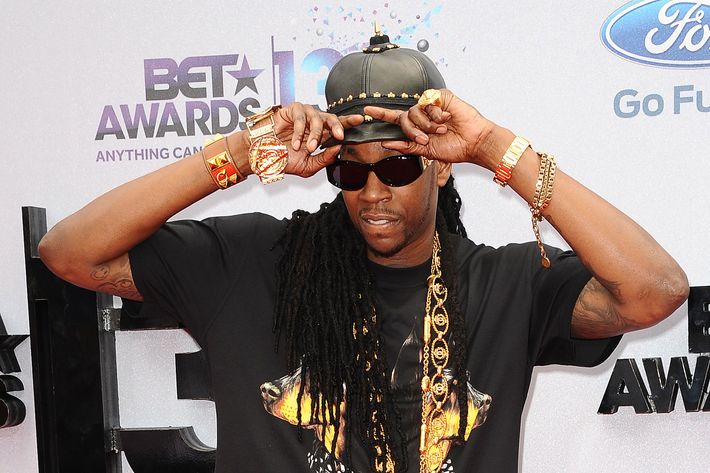 Note the Hermès Collier de Chien bracelet, far left. Zoom analysis also reveals a Versace watch, Chanel necklace, and two Givenchy Doberman shirts. One he wears as a shirt; the other he wears tied around his waist as an apron. (Visible in top image.) It's the DIY version of Kanye's Givenchy man-skirt.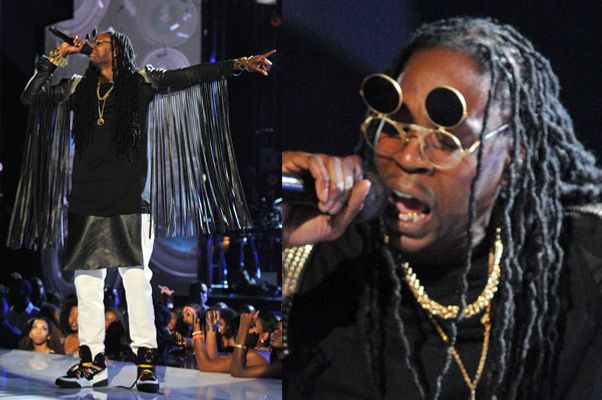 For his stage performances, 2 Chainz changed into two new chains, which he paired with a fringed leather jacket and leather apron. His set included "Feds Watching," a song about the importance of dressing "fresh as hell if the Feds watching": "Dreads hang on designer everything / Mr. Comme des Garçons, Mr. Alexander Wang / Mr. Chain, pinky ring, flow insane, it's insane."
The "Feds Watching" music video, featuring a throng of models styled with similarly extravagant jewelry, debuted online after the BET performance.