Cleavage Cutouts Galore at the BET Awards
The red carpet at last night's BET Awards was a parade of sassy cleavage windows, sheer panels, and crop tops. Between Taraji P. Henson, Ashanti, Ciara, and Meagan Good, there was more bared torso (both overt and subtle) than any red carpet has seen in a while. But no one managed to outdo Nicki Minaj, who hit all three of these trends during her multiple costume changes. Let's review.
Minaj began the evening in a silver bustier with not just one but two corsets laced up to her boobs, which sparkled like twin disco balls. She also wore garter-type straps tethered to a gem-encrusted belt, which were later used to secure her to the gyroscope she performed in while suspended from the ceiling. The rest of her outfit was surprisingly normal-looking — just dark jeans and silver heels that, in a surprising twist, didn't even have a platform. Her hair was relatively understated too — a sleek blonde bob with dark roots. All this leads us to believe that she's entering a new, pared-down phase.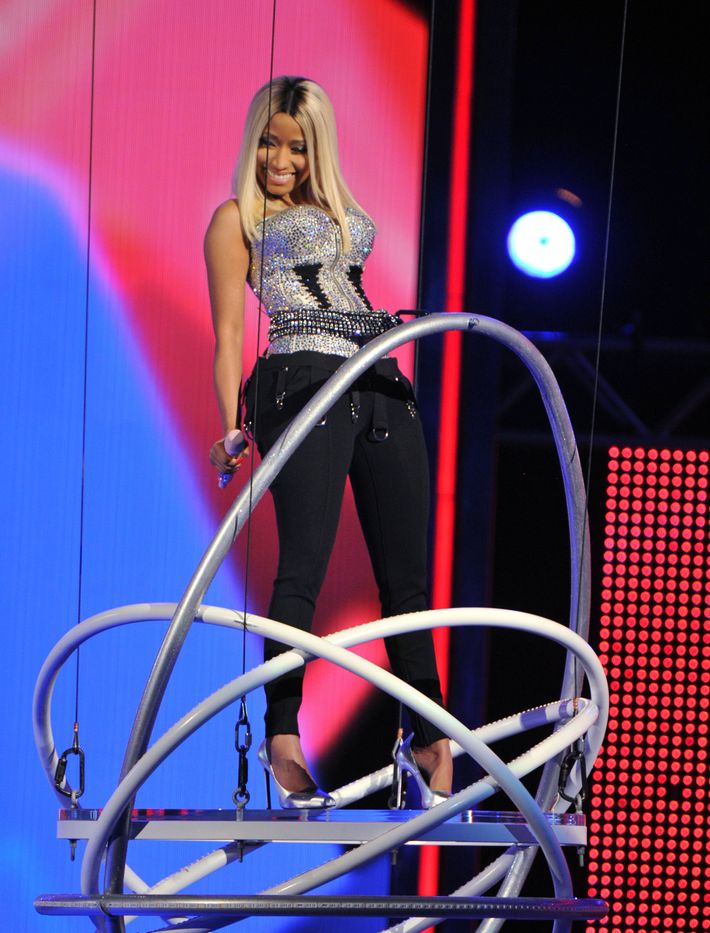 For her second performance, Minaj wore a clingy black tank top, loose leather pants, and wedge sneakers. She made up for her outfit's simplicity with a stack of thick gold chains around her neck, but still — you see girls dressed like this on the subway every day. Where was the pink face paint and the crazy bondage dresses?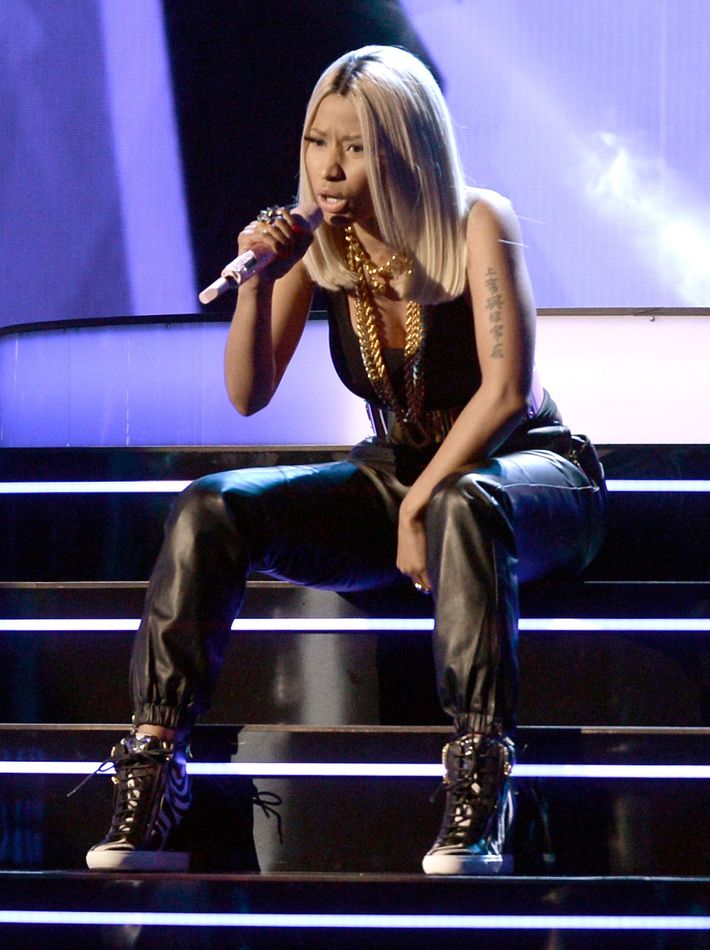 Finally, for the formal portion of her wardrobe, she wore a long black gown with slits at the waist and a generous cutout that encased her cleavage like a picture frame. It was a flashy outfit, sure, but in the realm of her usual ensembles it was practically a bathrobe. (Incidentally, she's also stopped doing crazy facial expressions on red carpets. Interesting.) Still, we can get on board with a more toned-down Minaj. Every girl needs to simplify now and again, and she's at the point of her career where she doesn't need to wear crazy things to draw attention to herself.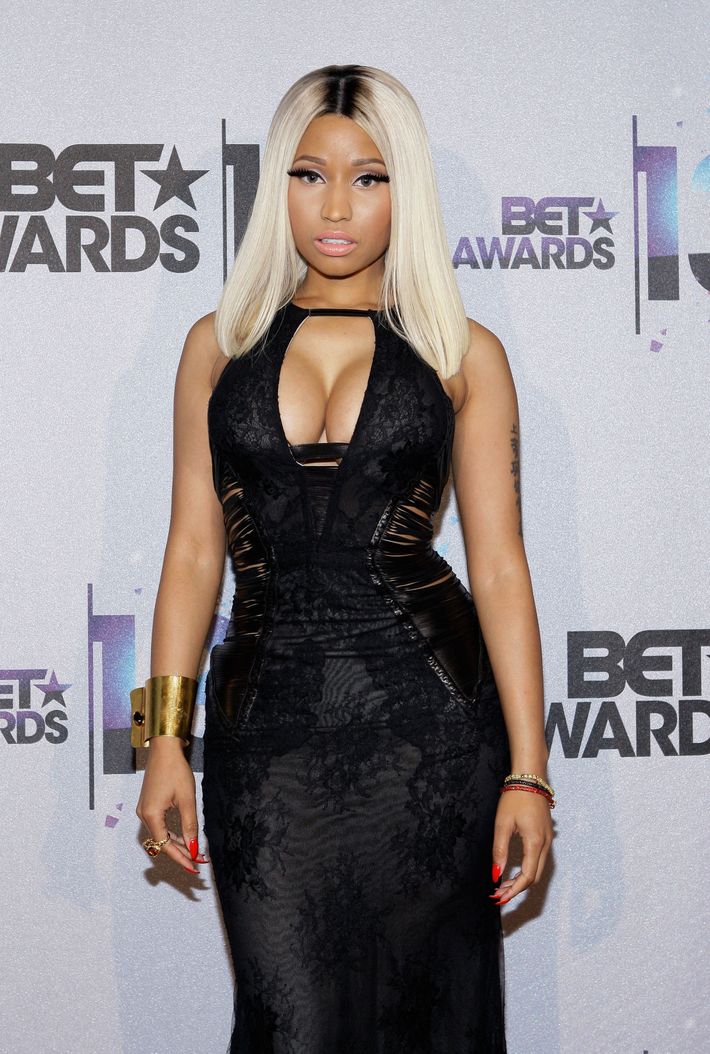 See other celebrities like Eve, Gabby Douglas, Amber Rose, Michelle Williams, and more at the BET Awards in our slideshow.