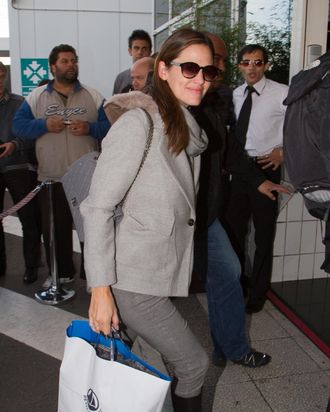 Photo: Marc Piasecki/FilmMagic
U.K.-based NEC IT Solutions is testing its facial-recognition security software — used to identify terrorists and criminals by analyzing customers' faces as they walk in the door and checking them against a database of numerical "face templates" — at a dozen "top stores and hotels" in the U.S., the U.K., and the Far East, NPR reports (via London's Sunday Times). The idea is to create a database of celebrities and VIPs and send alerts to staff when they walk in, reminding them of the person's dress size or shopping history.
It sounds like the kind of surveillance that makes even C-list celebrities miserable, but NEC swears high-profile customers are "quite happy to have their information available because they want a quicker service, a better-tailored service or a more personally tailored service." If it does catch on, celebrities who want to be left alone are going to need new disguises — the software can see through sunglasses, hats, role beards, weight gain, and changes in hair color.