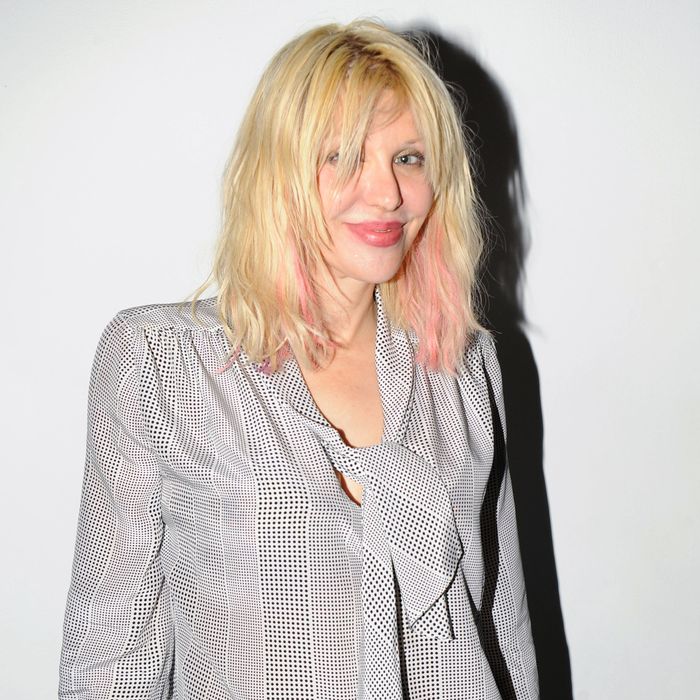 Photo: PAUL BRUINOOGE/Patrick McMullan
The signs of Courtney Love's long-awaited comeback have been evident, what with her e-cig peddling and newish gig as a Hedi Slimane muse. Finally, in an interview with Billboard, Love announced plans for a new album in 2014, Died Blonde, along with a memoir to be published by Harper Collins this December. Sadly, though, she plans to remain silent when it comes to her sex life:
… there's some salacious things about myself, but there's certainly no kissy-telly. I don't do kiss-tell. It's not that. In fact, you'd think I was the Virgin Mary from this book so far — but that doesn't mean there's not juicy parts in it. It's just juicy parts about me, not other people.
Yes, it's difficult to imagine Love as the Virgin Mary. Or to think about stories more scandalous than her sexual trysts. But that doesn't mean we didn't just preorder the book on Amazon.