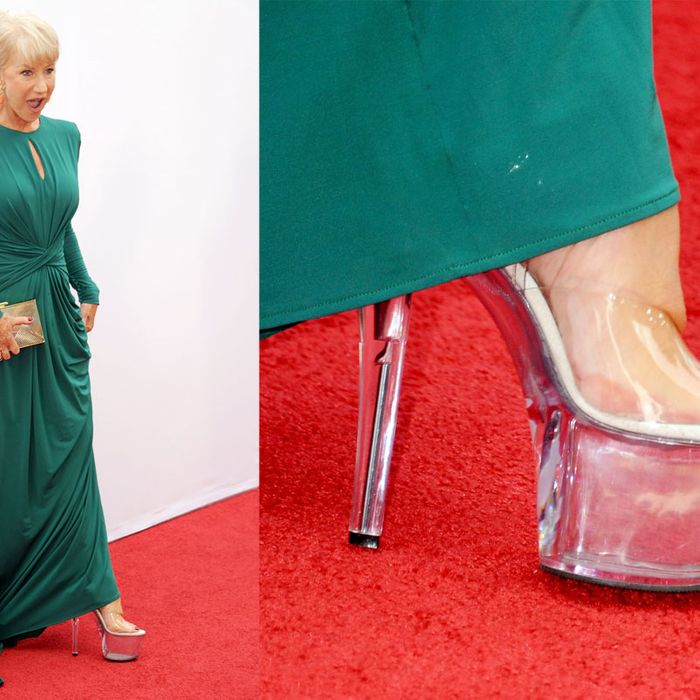 Dame Helen Mirren walked the red carpet for her new movie, Red 2, last night. Her gown and purse were Elie Saab, her jewelry was David Webb, and her shoes were all kinds of ­da-a-a-amn.
Mirren paired her shoes of da-a-a-amn with a flirtatious, fake-shocked facial expression, the kind starlets make when their bikini tops "fall off" in front of paparazzi. The resulting pose was reminiscent of the oeuvre of Courtney Stodden. On Helen Mirren's feet and below the hem of a floor-length gown, the shoes were a hit. "Stunning," "steals the spotlight," "the much-maligned stripper heel gets a new lease of life," the fashion press announced.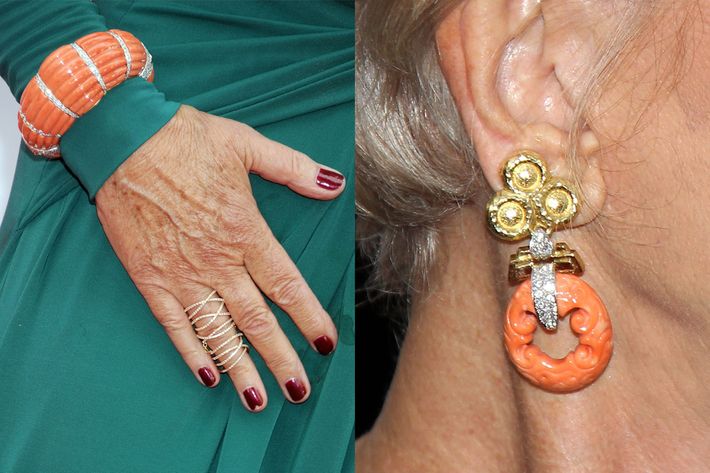 Mirren bought her stripper shoes for $25 from a store in Hollywood. They are six inches tall. (Maybe she didn't have time to hem to dress?) The Telegraph notes that stripper shoes have been in Mirren's arsenal for some time:
Back in 2010 she told Jay Leno that she used to purchase them in a Hollywood Boulevard stripper shop for $39, she then told Woman & Home magazine that they she loved them for making her legs "look unbelievably long."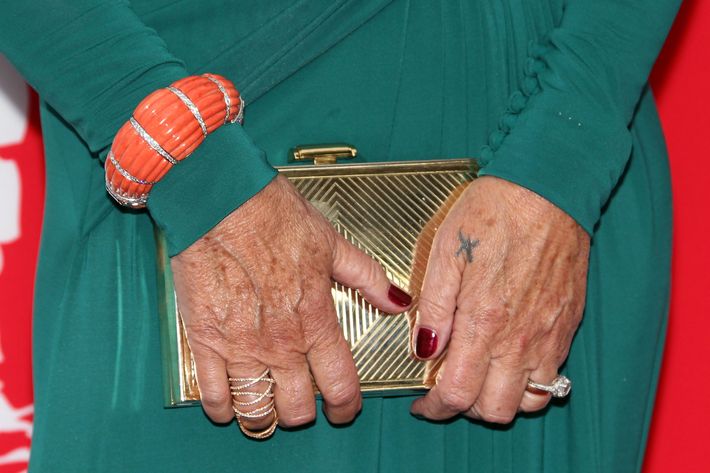 Helen Mirren looks fantastic in stripper shoes. She looks fantastic in everything. I would, however, like to point out that next time someone ridicules a stripper-shoe-wearing lady with unnaturally dyed hair and whimsical tattoos, that someone will be impugning the taste of celebrated 67-year-old style icon Helen Mirren.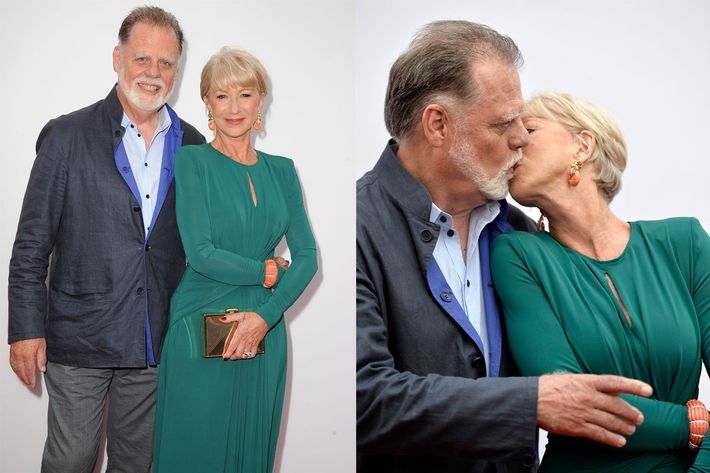 Either be nice to strippers, or stop worshipping Helen Mirren. Since nobody will ever achieve the latter, strippers win.
A banner day for strippers and Helen Mirren. And also for Helen Mirren's director husband Taylor Hackford, because he gets to kiss all that da-a-a-amn whenever he wants to.