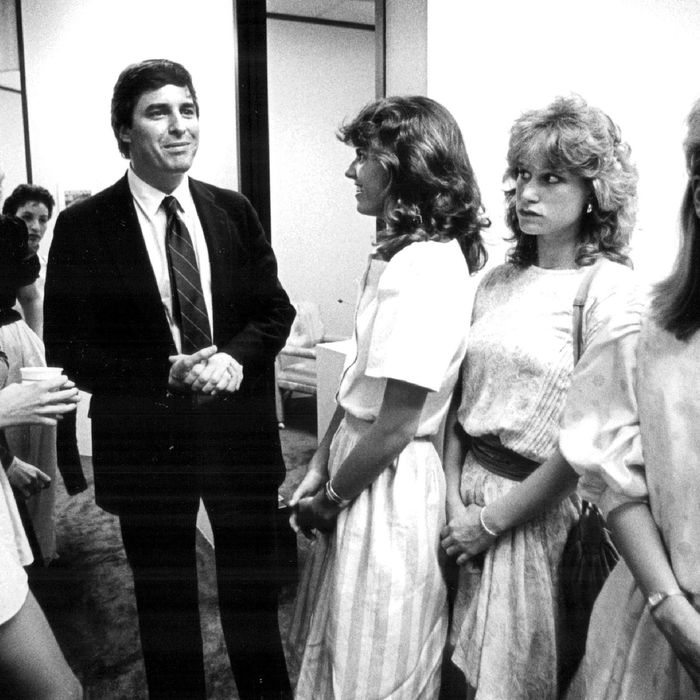 Photo: Anthony Suau/The Denver Post/MediaNews Group/Getty Images
"You can take a little girl who's selling vegetables in Utah and six months later put her on the cover of Vogue," John Casablancas once told the Chicago Tribune. And over the course of his career, the founder of Elite Model Agency did exactly that, plucking girls from small towns, farms, and general obscurity to turn them into supermodels.
After a few false starts in other jobs, including PR and finance, Casablancas started Elite Models in Paris in 1972, eventually moving to New York in 1977. He quickly ditched the more prudent industry standards of agencies like Ford, eventually coming to embody the louche, debauched side, going to clubs and entangling himself in romances with his girls. Scandal followed him throughout his life, from his highly publicized affair with a 16-year-old Stephanie Seymour, to his famed "model wars" with other agencies, to his forced retirement from Elite in 1999 after a BBC exposé about drugs and sex inside the agency. Nonetheless, Elite girls became a generation of highly successful, one-name icons: Cindy, Linda, Naomi, Claudia, Heidi, Giselle, and so forth. "His vision changed the model management concept, driving the careers of iconic top models,'" said Stefania Valenti, chief executive officer of Elite World in WWD.
In 2005, he returned to his empire, only to find that everything had changed. "After me, nothing happened," he told New York Magazine. "The business has become extraordinarily dull."
Casablancas is survived by his wife, five children, and a world of supermodels who owe their starts to him.