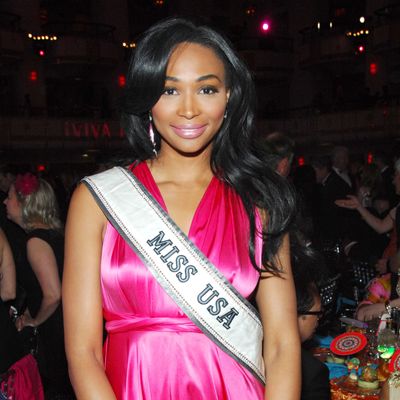 Photo: Owen Hoffman/PatrickMcMullan.com
While perusing the selection of Lower Manhattan women available on a popular dating app, a friend recently stumbled across a statuesque 28-year-old named Nana, who also happened to be a dead ringer for Miss USA 2012 Nana Meriwether, including the sash.
Obviously, it raised the question of why Meriwether, who handed off the Miss USA crown just three weeks ago, would resort to Tinder, a hot-or-not hookup app that allows users to flip through photos of potential dates and approve or deny them with a single swipe.
But it seems even Trump-approved beauty queens need help navigating the New York dating scene sometimes.
"It's funny — the guys I've said yes to have all been like, 'Are you real?'" Meriwether told the Cut last week. "I'm like, 'Yeah, of course.' Even pageant-title-holders get lonely."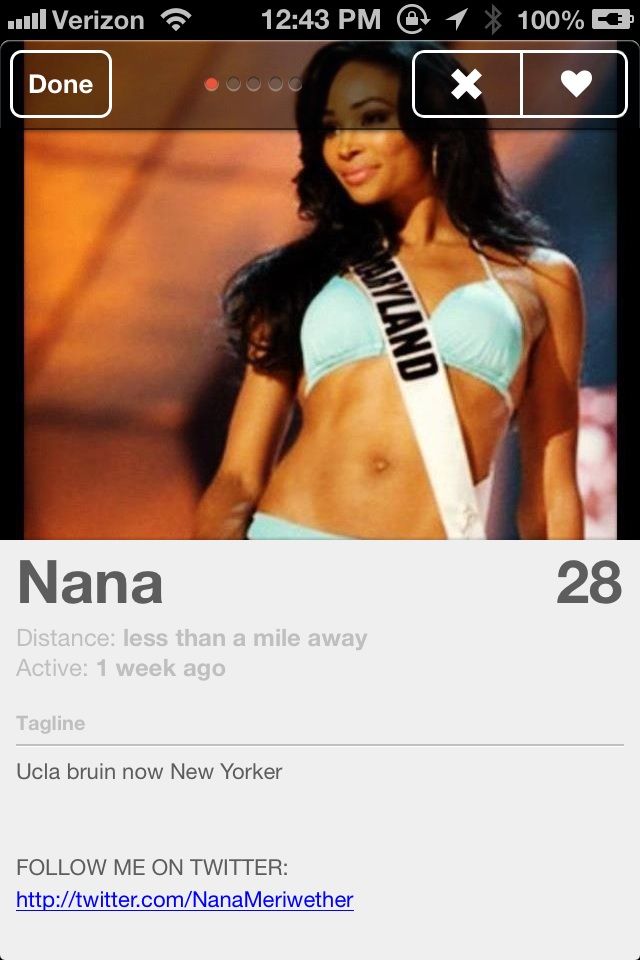 Meriwether confirmed that she has been a Tinder user since April, when she joined the service at the urging of a male friend. At the time, of course, she was still the reigning Miss USA.
"Mostly I joined because a friend told me to, but I think it could be a great way to meet people, especially in New York City," she said. "I think when you're single, you should try all avenues. And now there are so many new apps for dating — this one is just really fun."
It's hard to believe that Meriwether, a six-foot-tall South African–born beauty, has a hard time finding a date. In addition to her pageant crowns, Meriwether was a two-time All-American volleyball player at UCLA and earned a graduate degree at USC. She eventually plans on attending medical school, after pursuing some opportunities in broadcasting and entertainment.
Despite her dizzying appeals, Meriwether said that it has been difficult to find a relationship in Gotham.
"Here's the thing about dating in New York: It doesn't exist," she said. "There's so much going on in the city, there are so many distractions that people just forget to go on a second date."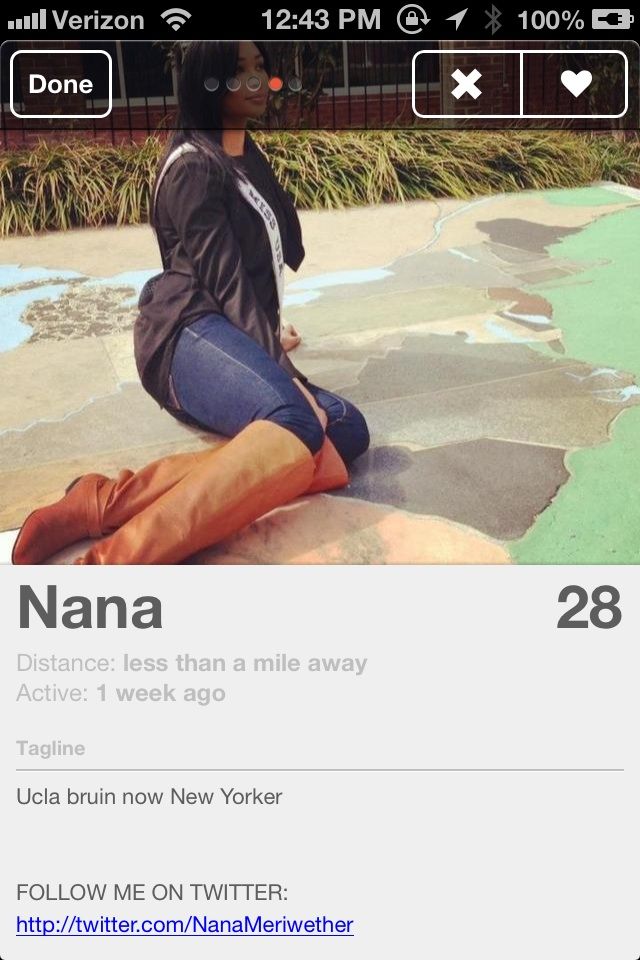 Meriwether admits that she is still skeptical of online dating and prefers to be set up through old-fashioned matchmaking. Like many other users, she sees Tinder more as a party game than a serious dating service. The app, which has reportedly generated 75 million matches since its October launch, replicates the real-world fun of assessing romantic prospects with your friends, without the overt sexual motivations and creepy trolling commonly associated with dating apps like Blendr and OkCupid. By connecting users through Facebook — and only allowing people who have expressed mutual interest to send private messages — Tinder preserves a degree of authenticity and privacy, so even a former Miss USA can survey the merchandise without worrying about a flood of unsolicited dick pics.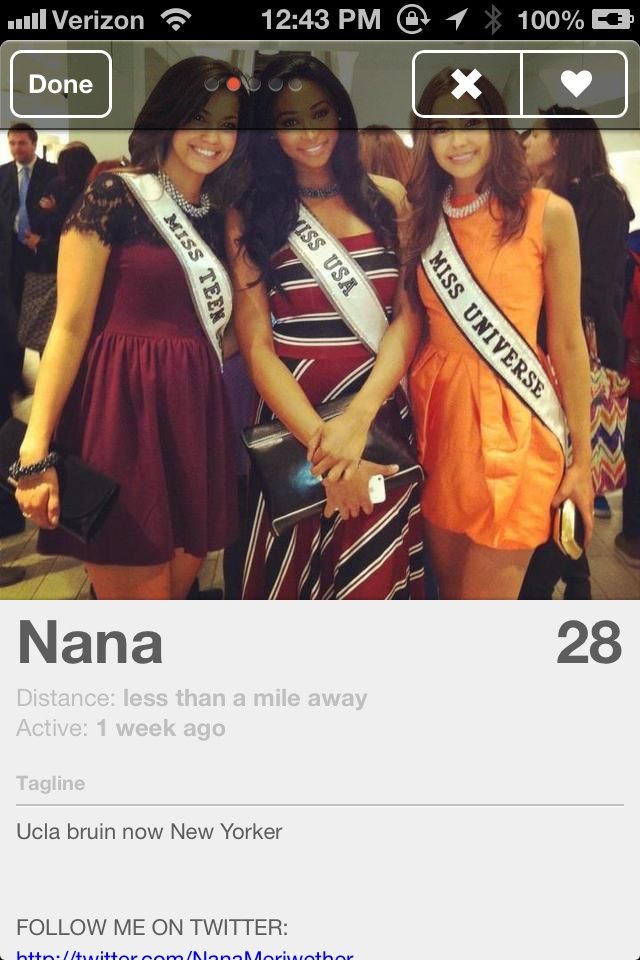 "I usually do it with girlfriends — I don't usually do it alone in my room," Meriwether laughed. "It's fun to play when you have nothing else to do. I don't take it very seriously."
Meriwether said she doubts if she would ever meet someone she saw on Tinder. So far, she has only approved "two or three guys" on the app. Unsurprisingly, all were matches — and they all wanted to know what she was doing on Tinder.