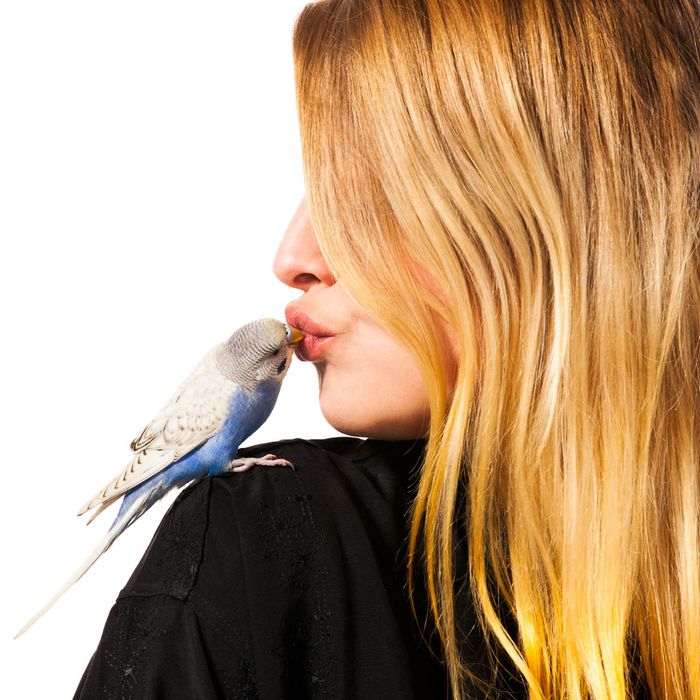 Paris Hilton had her toy dogs, Amanda Brooks has her horses, and Justin Beiber has his monkey, but as a spread in Tatler's August issue entitled "Me & My Bird" proves, the true debutantes and the super-rich opt for birds as their beloved pet. Just ask Lauren Santo Domingo (who even gave out birds as gifts at one of her parties). Now don't assume that any old parakeet from the pet store will suffice. It must be the right species with the right temperament. Here are the eight kinds of birds that are acceptable, from a peck of hens to some dead pheasants.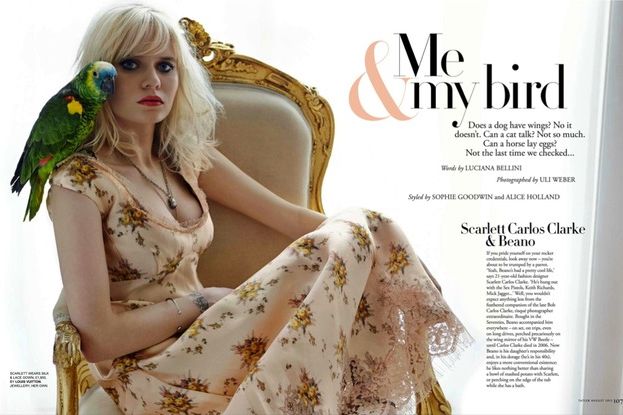 1. An Aging Parrot Once Owned by a Famous Photographer: 21-year-old Scarlett Carlos Clarke inherited Beano from her father, the late photographer Bob Carlos Clarke. Like any aging former rock star, the now-40-something parrot recounts his days hanging out with the Sex Pistols and taking long drives in a VW beetle while sharing mashed-potato soup and a bath with his pretty twentysomething owner.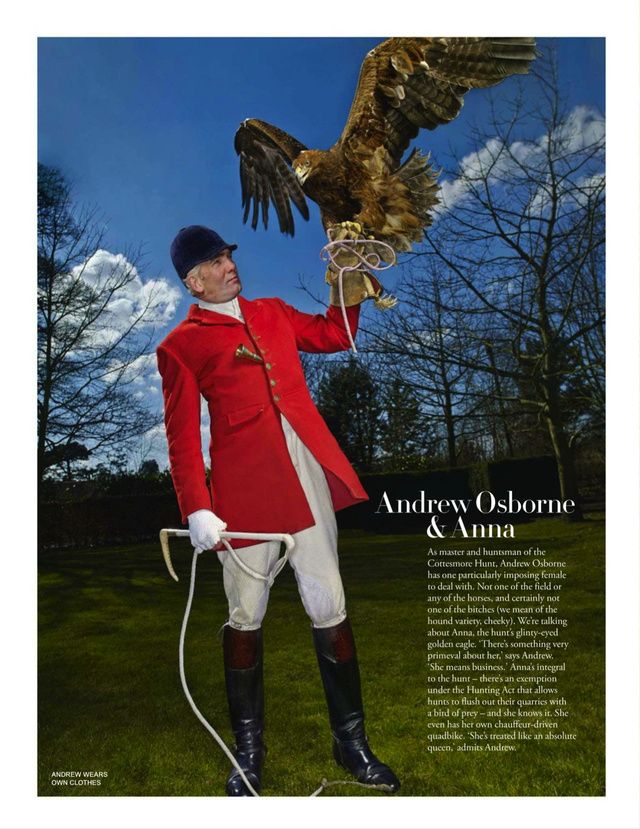 2. A Pampered Bird of Prey:  Andrew Osborne, master of the Cottesmore Hunt, loves his glinty-eyed Golden Eagle more than anything. Anna, who is a ferocious bird of prey and an avid hunter, has her own chauffeur-driven quadbike and is "treated like an absolute queen," he says. Osborne may or may not be married.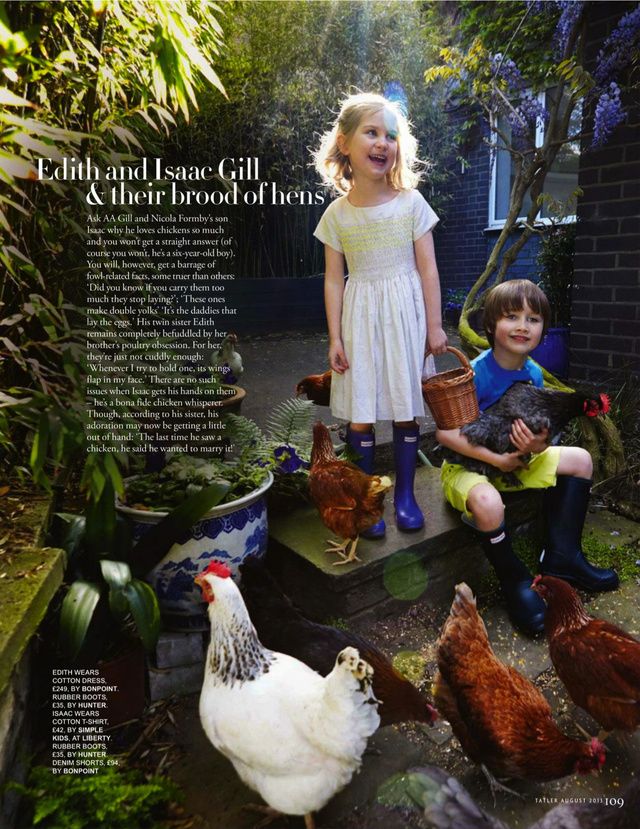 3. A Child-Friendly Brood of Hens: Six-year-old twins Edith and Issac are the Hunter-boot-wearing owners of a bunch of chickens. Edith, who complains about a chicken's inability to cuddle, doesn't quite understand her brother's attachment to the birds, but acknowledges that things are starting to get weird. "The last time he saw a chicken, he said he wanted to marry it!" she revealed. (See above for possible scenarios of Issac's adult life.)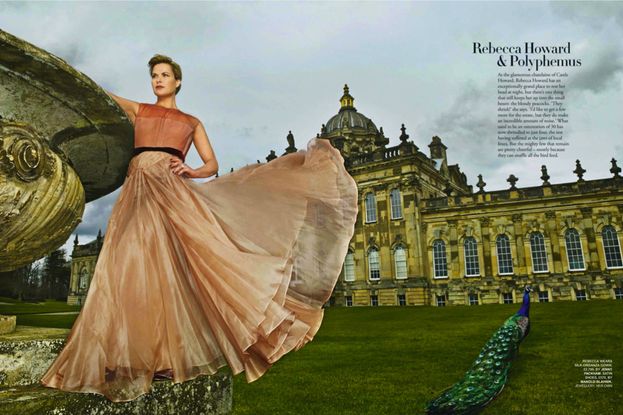 4. Shrieking Estate Peacocks That Double As Fox Feed: A chatelaine as glamorous as Rebecca Howard should have birds of equal grandeur. Naturally, Howard allows four peacocks to roam the grounds of Castle Howard. The birds, though beautiful, "make an incredible amount of noise," she delicately admitted. Probably the reason she's not mourning the loss of the other 26 peacocks to "local foxes."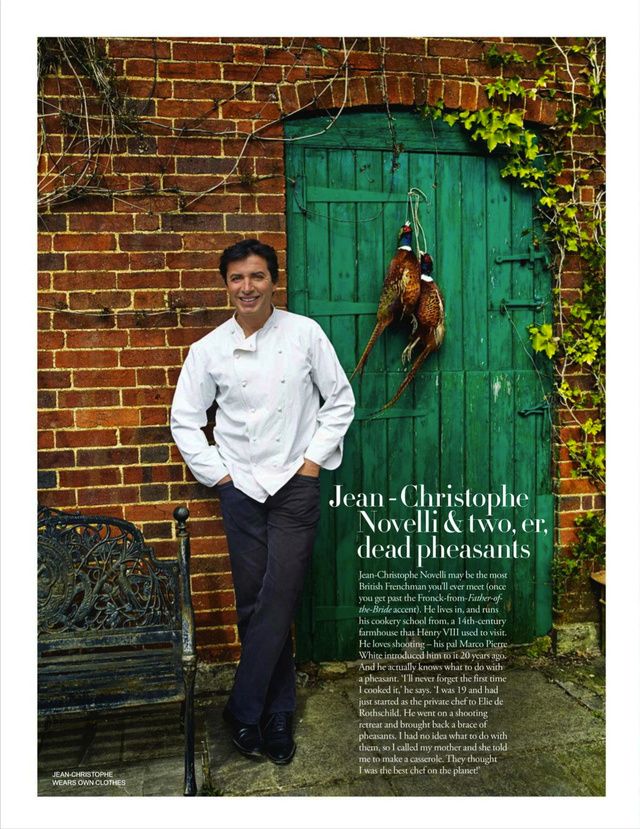 5. Dead Ones: For Jean-Christope Novelli, one acceptable way to "own" birds is to shoot, dress, and use them in a pheasant casserole.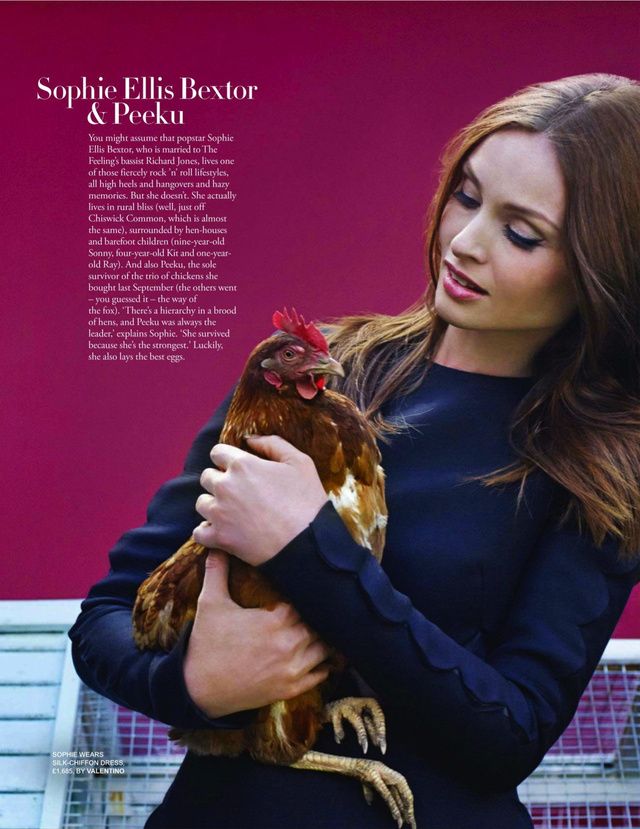 6. The Chicken That Lets You Maintain Your Country Roots: Sophie Ellis-Bextor is a pop star who is married to a rock star, a life that includes "high heels and hangovers and hazy memories." To help combat the destructive life of a musician, Baxtor keeps her chicken Peeku around to remind her of the rural bliss that comes from collecting eggs in her garden.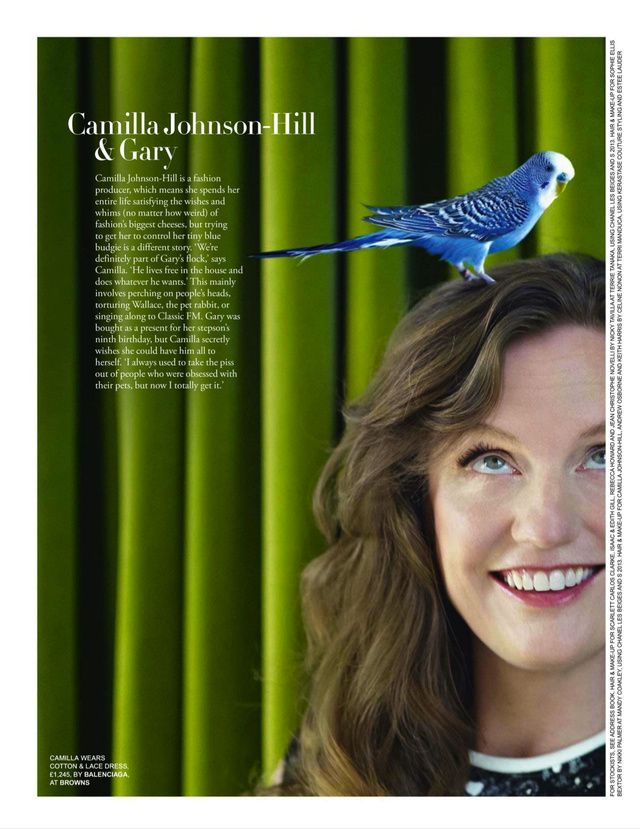 7. The Overbearing House Bird: Fashion producer Camilla Johnson-Hill originally bought her adorable little blue bird, Gary, for her stepson's ninth birthday. But the singing, rabbit-torturing, human-head-perching bird is the most beloved member of the Johnson-Hill family. In fact, Johnson-Hill wishes she could have him all to herself.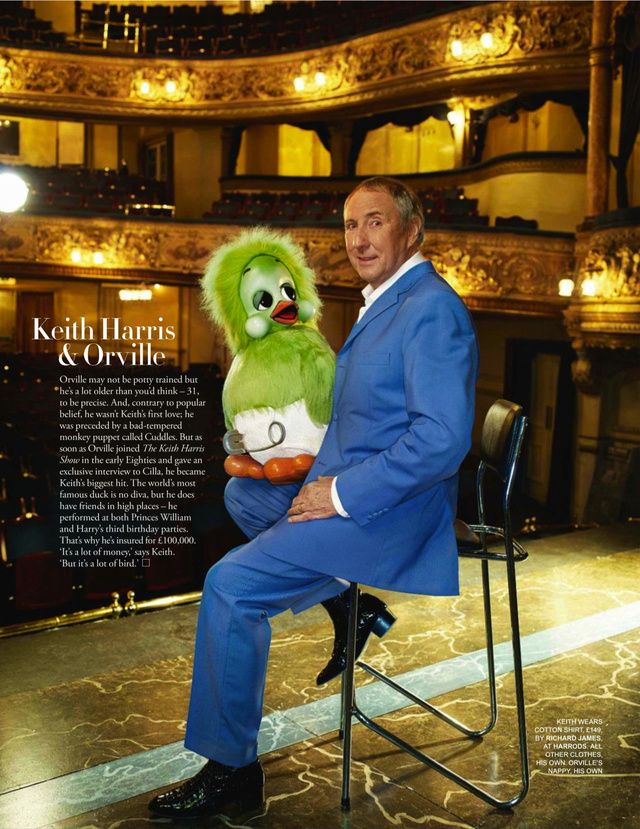 8.A Royal-Approved Duck Puppet: Let's be clear, unless your bird puppet is in the running to perform at the royal baby's third-birthday party, Tatler most likely will not support your ownership of a large, green puppet bird. Lucky for entertainer Keith Harris, Orville has already performed at both Prince William and Prince Harry's parties, and is insured at over 100,000 pounds. Carry on, Sir Harris!