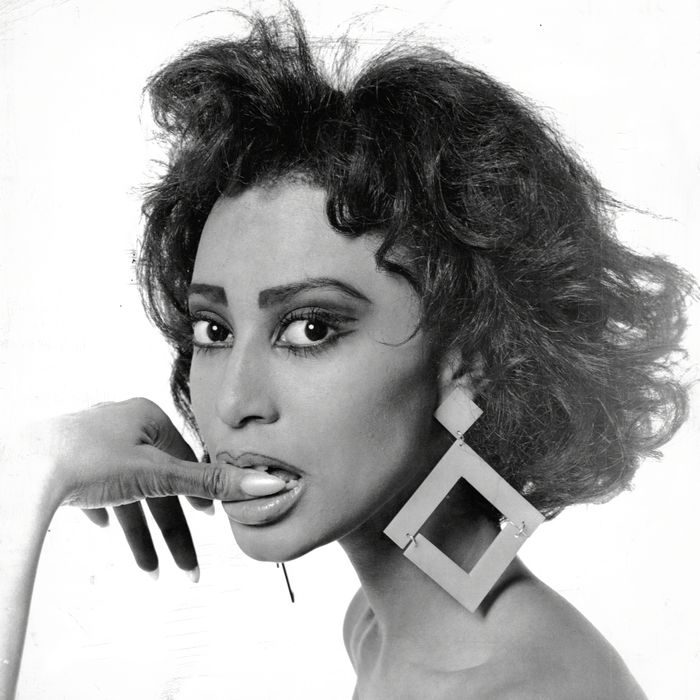 Photo: Woodgate/Associated Newspapers/Rex USA
Fashion has a notoriously complicated history when it comes to black models, but the past month felt particularly loaded with talking points: Prada hired their first black model for a campaign in nineteen years; Kinee Diouf became the first black model on the cover of Vogue Netherlands, months after the magazine had painted a white model in "blackface"; and then Raf Simons cast black runway models – six of them – in his Dior couture show for the first time since he arrived at the house. 
It's slow progress since Donyale Luna became the first black supermodel nearly 50 years ago. Especially since most inveterate fashion-watchers don't even know Luna's name.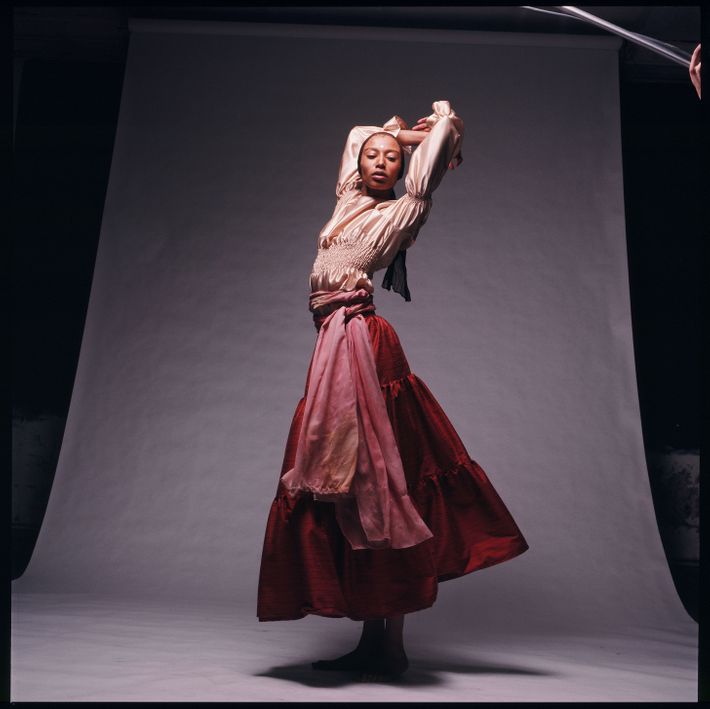 At the height of her career, the New York Times called Luna "a stunning Negro model whose face had the hauteur and feline grace of Nefertiti." The designer Stephen Burrows recalled that "she was just one of those extraordinary girls." And in 1966, when Beatrix Miller, the editor of British Vogue, chose her as the first-ever black model for that magazine's cover, it was because of "her bite and personality." Bethann Hardison, another ascendant model, remembers that "no one looked like her. She was like a really extraordinary species." Soon, Luna became one of the first black models to attain superstar status in Europe, photographed by the legendary photographer David Bailey, famed for his images of the Beatles and the Rolling Stones.
David McCabe, known for photographing celebrities like Twiggy and Andy Warhol, recognized that Luna had something special the first time he saw her in 1963. "I was on a photo assignment in Detroit, photographing Ford cars [and] there was a school nearby," he recalled. "I was struck by this almost 6-foot-tall beautiful girl – around 14-years-old at the time – wearing her Catholic uniform. She stopped to see what was going on." He told her that he was a photographer for magazines like Mademoiselle and Glamour and that, if she was ever in New York, she should call him. In 1964, he got that call, and sent the ensuing photos to various agencies. "I also called Richard Avedon," he remembers. "I said you've got to see this girl. She's just unbelievable." Soon Avedon began photographing her, too, eventually signing her to a one year contract.
Despite all that, Luna's role as a trailblazer is largely forgotten. Luna's name is still a rarity on many "black firsts" lists. And Beverly Johnson is routinely referred to as "the first black woman to appear on the cover of Vogue," for her turn on the American edition eight years after Luna's British cover.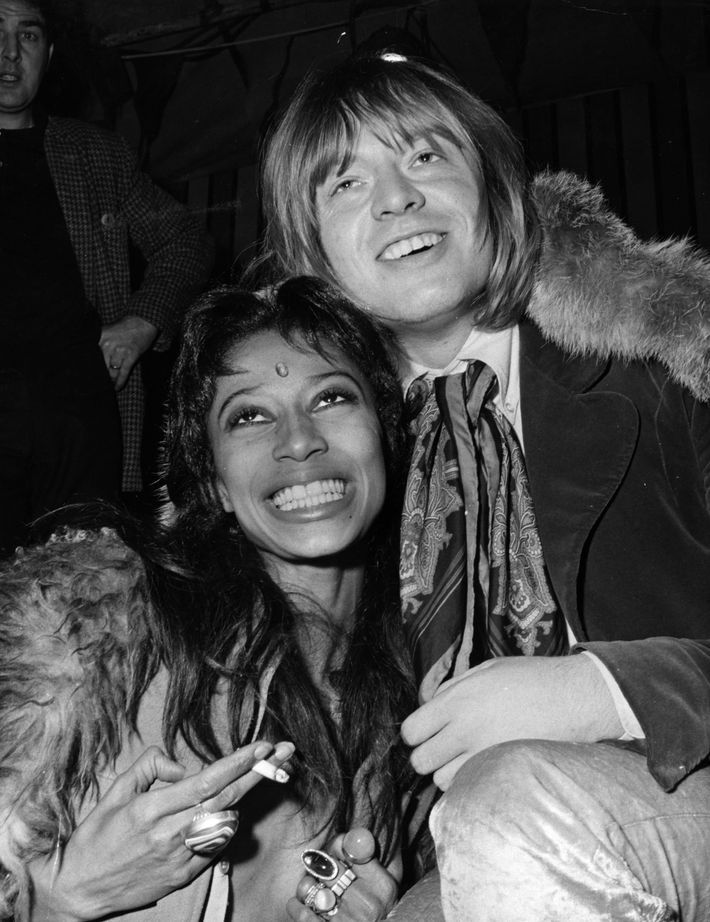 Part of this has to do with the fact that Luna died young at 33, from a drug overdose while living in Italy. "She didn't have the time on Earth to have a legacy," Hardison says, while Burrows agrees that, "she wasn't around too long." Perhaps even more crucially, he says, "She was ahead of the black model thing. There weren't too many around."
In fashion, defining breakthroughs is also a subjective art. There are some who believe a 1968 Ladies Home Journal cover featuring Naomi Sims was more groundbreaking because of its mainstream American reach. Others place greater emphasis on American Vogue than foreign editions. But Burrows is probably right in pointing to timing as a reason why Luna's legacy has been largely overshadowed. While the "black is beautiful" movement began gaining traction in the late sixties, black models didn't truly enjoy their coming out until the seventies. A key turning point was the so-called "Battle of Versailles" in 1973, when U.S. fashion designers won a fashion face off against their French counterparts. The Americans were praised for employing eight black models out of the eleven who walked the runway — a seminal moment. In Versailles '73, a documentary about the competition, fashion historian Barbara Summers said the event "caused a major reversal in how the fashion industry looked at black women." Johnson's American Vogue cover followed in 1974.
But in the mid-sixties, "the magazine world really wasn't ready for photographing beautiful black women," McCabe says. Luna's first major cover, for Harper's Bazaar in 1965, was a sketch in which her racial identity remained ambiguous. Luna's face, most notably her lips and nose, are also obscured on her British Vogue cover, also somewhat hiding her race. Luna reinforced this ambiguity. Her self-described ethnic background evolved depending on the audience. During a 1968 interview with the New York Times, she stressed her non-black ancestry, which she claimed consisted of Mexican, Irish, and more. After the interviewer asked if claiming to be a quarter black during the civil rights era was a bit like someone claiming to be a quarter Jewish in Nazi Germany, Luna replied, "That's America's problem." (In an e-mail to the Cut, Luna's widower, Luigi Cazzaniga, who photographed her for Playboy, says that Luna identified as "mulatta" and "felt rejected by the black community and the white one.")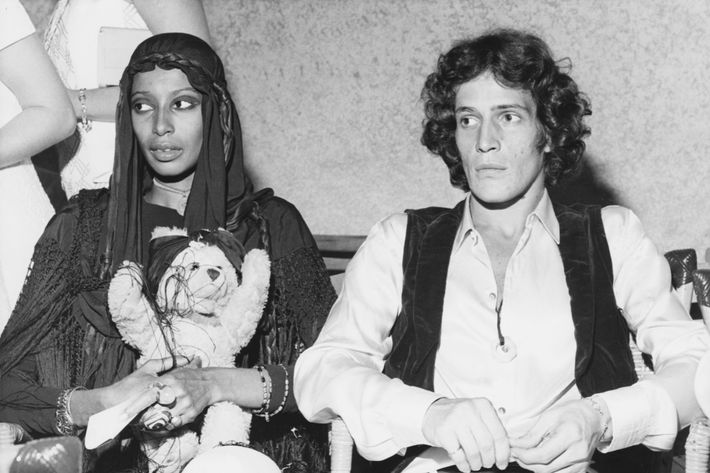 McCabe, who is British, believes this may have fueled her desire to remain in Europe for much of her career. "Europeans didn't have that kind of racial phobia that Americans had," he says. "I'm sure that in Paris [or] Milan seeing this amazing person walking around, she was treated like a celebrity." In a 1966 interview with Time magazine, Luna contrasted how differently she was received in her hometown. "Back in Detroit I wasn't considered beautiful or anything, but here I'm different." Though she first began acting in America, appearing in films for Warhol and Otto Preminger, she would spend the seventies appearing in various Italian films, including Federico Fellini's Satyricon. 
Luna died in 1979, thirteen years after her Vogue cover, leaving behind a husband and baby daughter. She also left behind an industry that was far more welcoming to black models today — even if recent comments by black supermodels like Chanel Iman and Jourdan Dunn prove we have a ways to go. For that same Dior show where Simons cast six black models, Dunn tweeted that she was dismissed because of her chest size: "I'm normally told I'm cancelled because I'm 'coloured'" she wrote, "so being cancelled because off [sic] my boobs is a minor : )"