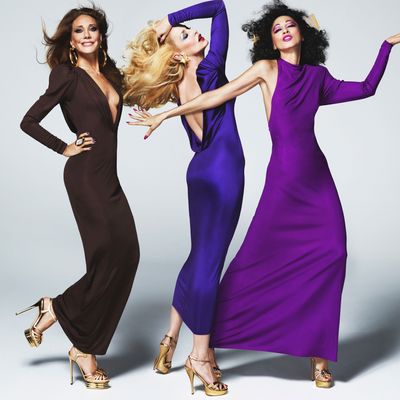 Supermodels Marisa Berenson, Jerry Hall, and Pat Cleveland recently reconvened — not in some type of seventies showdown, but in celebration of MAC Cosmetics' upcoming makeup collection, which pays homage to fashion illustrator Antonio Lopez. Known as "Antonio's Girls," the three women were often painted by the celebrated artist for work featured in Elle, Harper's Bazaar, and Vogue during the gold-lamé-filled disco era. Lopez is even credited with discovering Hall (and subsequently becoming her bedmate).
To update the look, the makeup powerhouse has selected six of his drawings and emblazoned them on lip, eye, and face palettes, plus makeup bags and accessories. "Our collection with Antonio Lopez is symbolic of a time when indulgence was at its peak," explains James Gager, creative director of MAC Cosmetics. "There was a magic to his world and a time in history that hasn't been recaptured; I think people are lusting after that glamour, which is difficult to come by today." It all drops in September, but click ahead for a sneak peek. The heavily contoured cheeks and electric eye-shadow looks are up to you, now — and neckties and head scarves are not included.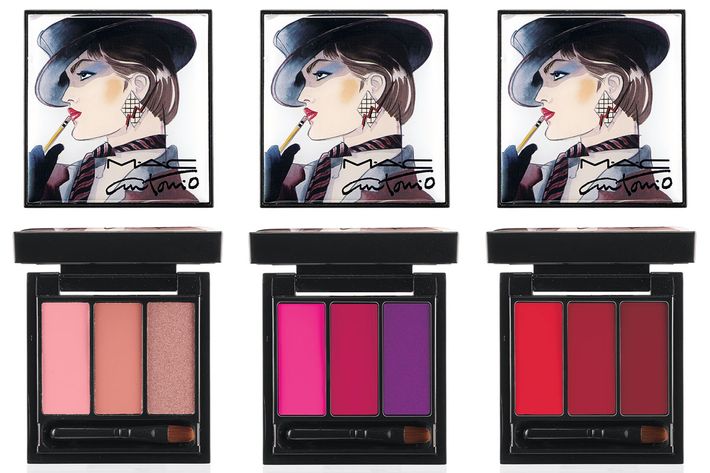 MAC Antonio Lopez 3/Lips ($27.50)
A trio of complementary lip shades allows you to dabble in the art of mixing and matching (from left: nude, fuchsia, and red). Mini brush comes included.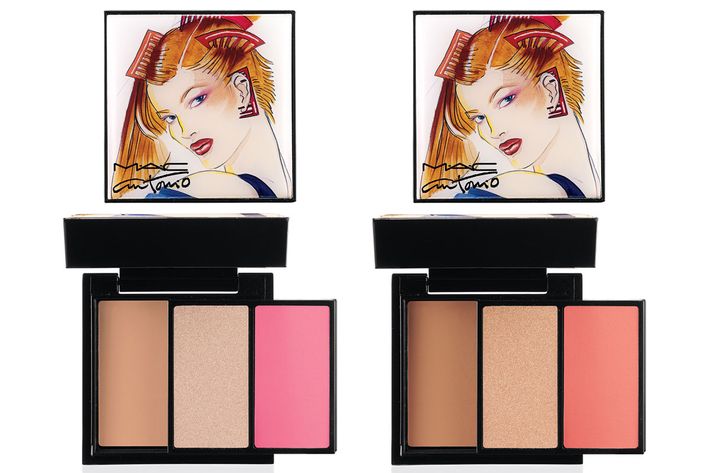 MAC Antonio Lopez Face ($46)
These triple-tiered palettes are meant for bronzing, blushing, and highlighting for both cool (pink) and warm (coral) skin tones.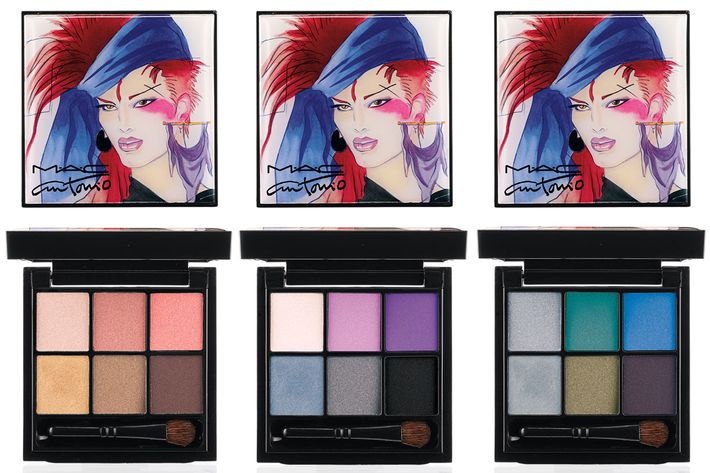 MAC Antonio Lopez 6 Eyes($43.50)
The brand knows its way around a color wheel, as evidenced by these coordinating six-color shadow sets (from left: bronze, violet, and teal).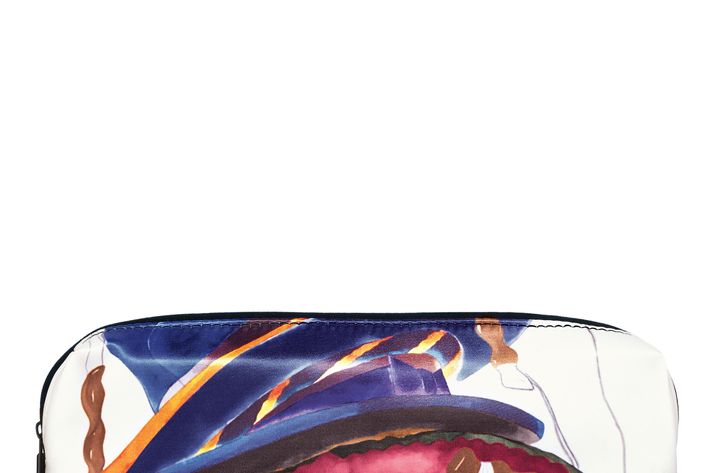 MAC Antonio Lopez Makeup Bag ($40)
Pack all of your goodies into this whimsical pouch or opt for a larger tote bag ($55) with the same image. Then check your new face in a two-way pocket mirror ($25) that will also be offered as a part of the collection.