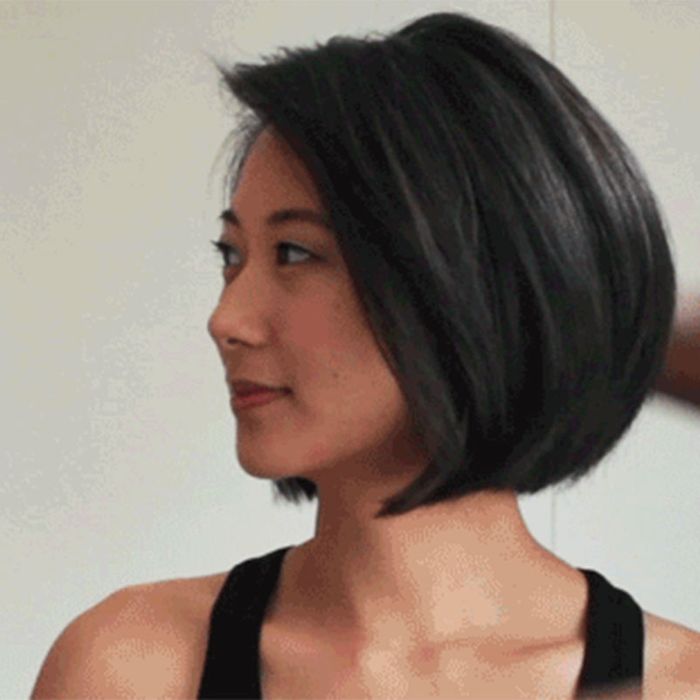 In the past decade, hairstylist and colorist Harry Josh has styled, chopped, and dyed the hairs of some rather well-maned people. There's the model crew (Christy Turlington, Gisele, Miranda Kerr), the screen sirens (Amanda Seyfried, Gwyneth Paltrow, Rose Byrne) and the twin set (Mary-Kate, Ashley Olsen). He's also a regular on the editorial circuit for Allure, Elle, Harper's Bazaar, Vogue, and more. But the latest addition to his resume is this: He is the man behind the only hair dryer you will ever need for the rest of your life. Period.
The Harry Josh Pro Tools Pro Dryer 2000 is the first product to launch in what is expected to be an extensive, effective collection of fancy hair tools by the stylist. While the $300 price tag can be daunting, take comfort that Josh demanded each specification based on his years in the industry. It's powerful (blasting air at 80 mph); efficient (a dual-filtration conserves energy while drying hair 60 percent faster than a regular salon dryer); ergonomically-designed (to fit in your hand); and pint-sized (perfect for weekend getaways). The adorable, French-made, mint-green dryer also has eight power settings that includes a separate ion blaster (for days when you want a sleeker look) and a cold-shot button, which actually bursts out cooled air instead of just turning off the heat component. It's guaranteed to last up to 2,000 hours of style time. And, it won't burst into smithereens if it falls off your bathroom counter. The scientists behind it conducted multiple drop tests.
To show off his dryer's styling abilities, Josh swung by the Cut office to teach us his brushless blow out technique. "It's to avoid that uptown look," he explains. All it takes is lots of volumizing spray (he chose Serge Normant Meta Lush Volumizer) and his new toy.
Step 1: Create sections in the "mohawk" area of your head. Lift up a section, starting from the front of the head, and liberally spritz volumizer directly into the roots. "Product application is key," Josh mandates. "This is the foundation to getting the product in the root which will help you keep the style all day long." Tip: "Do this section by section through the Mohawk area until your arms physically can't go backwards anymore, then you've done enough."
Step 2: In the same way you sprayed product in sections, blow dry your hair systematically from the top. Aim the nozzle of the dryer right at the roots, while using your free hand to lift and tug the hair up as your move along. Tip: "Get the blow dryer in there while your hair is still wet with product. Once the hair is dry you've lost your chance."
Step 3: Starting at the top of your head, grab a section of hair and aim the blow dryer from behind. You'll notice a beveled shape in the hair, almost like a pompadour. Blast it with hot air. Once hair is dry, finish that section with a cold shot of air to set. Do this repeatedly through the Mohawk section of your head until your arms can't reach back anymore.
Step 4: For the very back of your head, blast hot air to dry follicles while running your fingers throughout your head. No sectioning or lifting necessary.
Step 5: Use your fingers to style and shape your finished look.