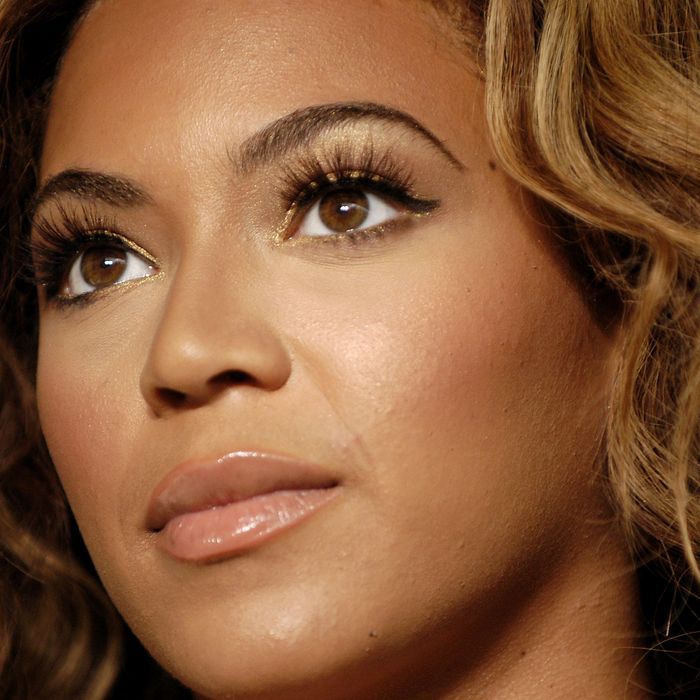 Photo: Paul Warner/Getty Images
There are many reasons to envy Beyoncé — the killer dance moves, amazing voice, closet full of sparkly leotards— but her thick, fluttery eyelashes don't have to be one of them anymore. The secret to her look is faux lashes, but not just any set of falsies: mink ones. Toronto-based company Velour's mink lashes are a favorite with stars like Jessica Alba, Emilia Clarke, and Bey, of course, who supposedly orders them en masse.
Unlike many fur varieties, Velour's lashes are strips, not individuals or extensions, which makes them much easier to apply and maintain. The brand offers a bunch of varieties based on your desired level of oomph, from more subtle to an ultra-thick, bejeweled pair. They range from $30 to $80, which might seem steep for some eye fringe, but the lashes can be worn up to 25 times (or so the company says). While the idea of wearing real mink on your lids can be a bit off-putting, the lashes are entirely cruelty-free: The fur is gathered from natural shedding, yet they still look and feel incredibly luxe.
While I was eager to try these pretty little mink numbers, I consider myself a fake-eyelash newb, so I turned to the ladies at Assembly in Beverly Hills to apply them. The salon carries most of Velour's options at its lash bar; for $15, they'll trim the set you choose to fit your eye shape, set them, and walk you through the whole process, so people who don't feel confident messing with glue and tweezers so close to their eyeballs can eventually do it themselves at home. In spite of the name, I chose the style called "Oops! Naughty Me," which Emila Clarke recently wore during an appearance at Comic-Con.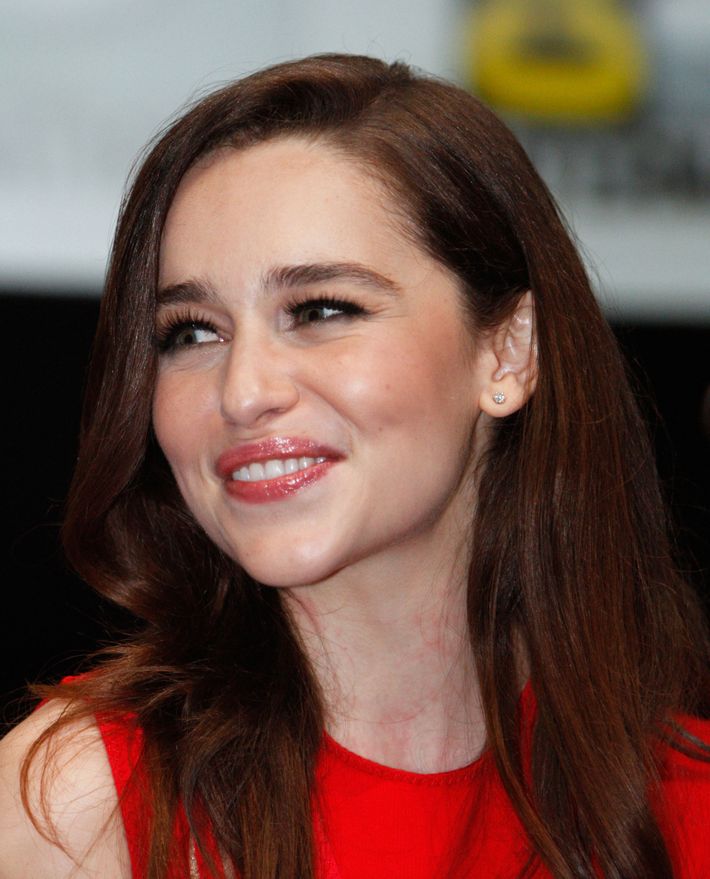 Assembly's application guru layered the thick falsies over my own lashes to measure how much she'd need to hack them down. She cut the strip a teensy bit each time, remeasuring between each snip to make sure the length was correct (you don't want to cut too much, because you are paying for mink). After that, it's time to apply the glue. The Assembly team recommends using a brand like DUO, which offers an adhesive that turns black when it dries, which just looks like thick liner on the lid if you end up getting a little overzealous with the application. Using both fingers and tweezers, the lashes were applied to closed eyes. When you're doing this yourself it's a little more difficult, especially if you're wink-challenged. The process takes practice, and you'll get used to it. After the strip was pressed securely onto the lash line, my eye was pried open (those bottom lashes try to stick to any excess glue) and any visible adhesive was peeled out of my real lashes. After a few seconds of watery eyes and rapid blinks, we were finished.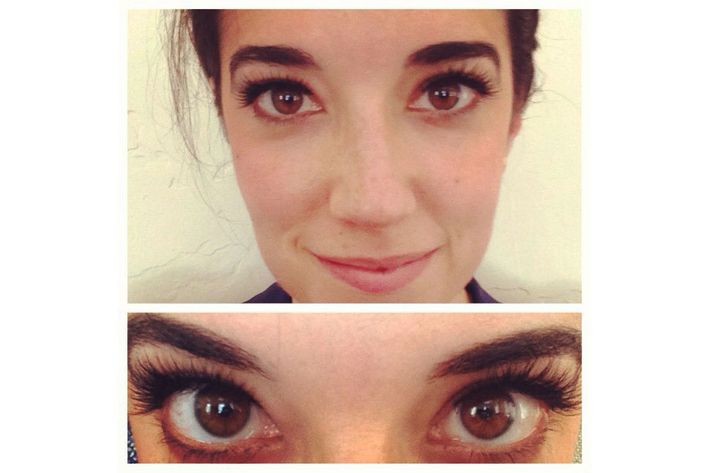 The verdict? They looked intense to me, since I'm used to seeing my normal lashes, but no one I encountered could tell I was wearing false eyelashes, they just thought I looked damn good. When my boyfriend came home from work and saw me sitting in bed reading he asked "Are you in bed in full makeup?" (I chose to interpret that as a compliment since I was wearing nothing on my face besides the upper lashes) and another friend asked me later how I had done my eyeliner because it looked so good. The falsies felt a bit heavy, especially at first, but after a couple of hours and a glass of wine I forgot I was wearing them at all. After I've gotten my 25 wears, I'll probably invest in a subtler style because, while I had the "go big or go home" attitude the first time, I realized I'm a little self-conscious looking like Beyoncé on the regular.