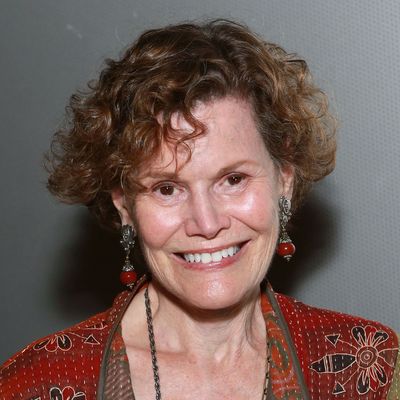 Photo: Robin Marchant/Getty Images
For an author who has written perhaps the most formative YA books of all time, Judy Blume really hates the label "YA writer." Well, deal with it, Blume; you're our saint of awkward adolescent sexual awakenings. To promote the release of the film adaption of her 1981 novel Tiger Eyes, she spoke to Rookie about raising her son to be a feminist, the delicate way to teach kids that masturbation is okay, and what it feels like to have your books banned from libraries. But Rookie knows the innermost secrets of our still largely adolescent hearts and asked the question most have had since reading Are You There God? It's Me, Margaret in the fourth grade:
JAMIA: Team Rookie wants to know: Will Margaret ever get the boobs she wants so desperately in Are You There God? It's Me, Margaret?

JUDY BLUME: No! Margaret is never going to be more than 12 years old. But Margaret is just like me: an A cup for life!
We still love her.