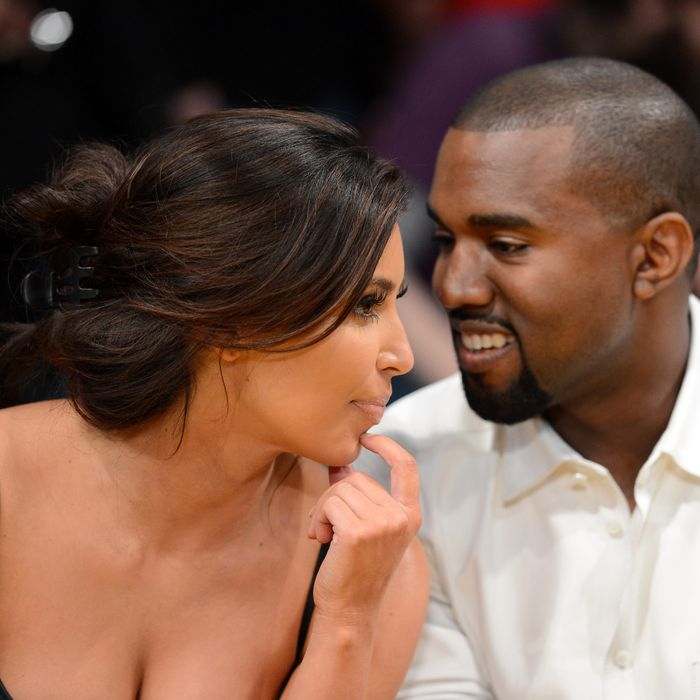 Photo: Harry How/Getty Images
This weekend, while you were enjoying leftover potato salad from the 4th of July, French brand A.P.C. announced via Instagram that their menswear collaboration with new dad Kanye West will hit stores on July 14. Surprise! Not really. Kanye has alluded to the partnership several times, most obviously in a recent W profile that mentioned  his "new men's capsule collection of jeans, T-shirts, and hoodies."* So if you fretted that Kim and little North West would curtail Kanye's dreams of fashion design, consider your fears eased.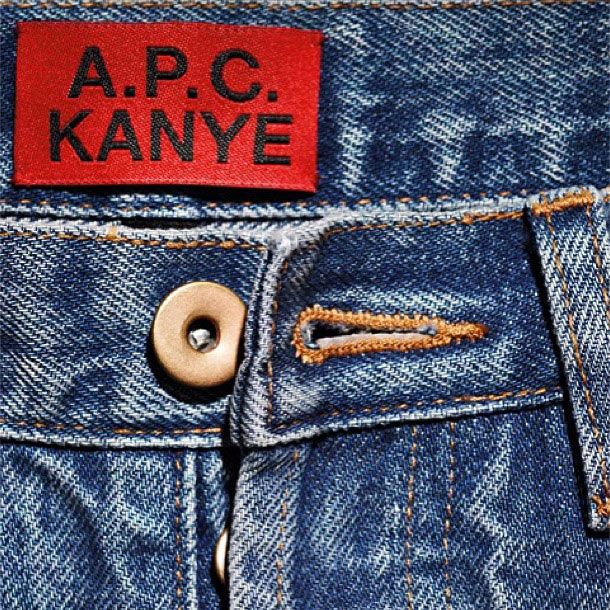 This is Kanye's first fashion project since his eponymous womenswear collection, which was roundly panned and — aside from one pair of shoes, which were co-designed by Giuseppe Zanotti — never picked up by any stores. He never said why he decided not to show for a third time last fall, but the reason was obvious: He needed to take a different approach to his fashion career, which was turning into a joke. Perhaps those Zanotti shoes taught him that it's better to attach his name to an established label before going rogue with large-scale Paris runway collections. Sure, it's a little late for that now, but at least he learned from the experience.
* UPDATE: An email from A.P.C. clarifies, "After much discussion between [A.P.C. designer] Jean Touitou and Kanye, the A.P.C. Kanye collection consists of a jean, a hoodie and a t-shirt." All singular. Because as any working parent will tell you, simplifying is key.