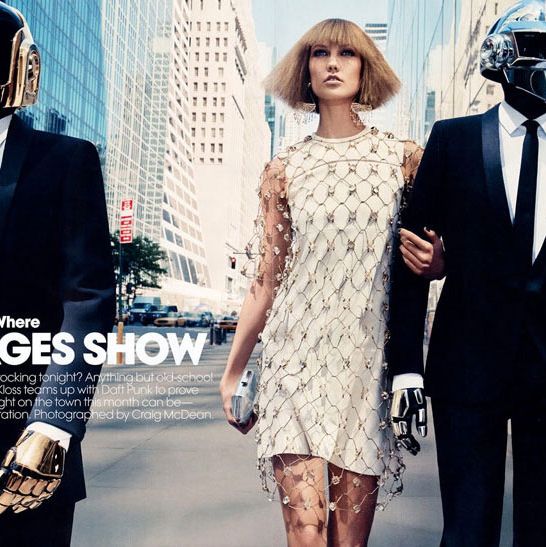 Karlie Kloss and Daft Punk.
Photo: Craig McDean for Vogue
Daft Punk's Vogue editorial, widely believed to be a music video when it was shot in midtown last month, has finally made its way onto the Internet. Sadly, the gawking Times Square tourists were airbrushed out, and there was no mention of the post-shoot game of Champagne pong. On the upside, Karlie Kloss's crimped bob looks cool.