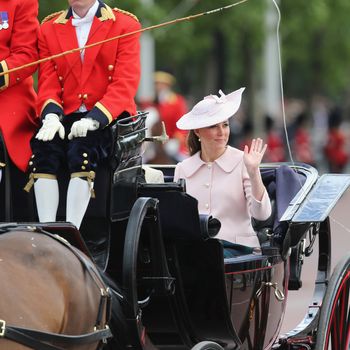 Photo: Chris Jackson/Getty Images
With Kate Middleton about to give birth any day now (but please, please not tomorrow, because that would ruin our barbecue plans), the media is publishing literally anything they can come up with about the royal fetus. Meanwhile, journalists have set up camp on the sidewalk outside St. Mary's Hospital, where Kate is to give birth in the private Lindo Wing. Read on for more scintillating tidbits about organic baby food and other creepy gifts from weird fans.
1. The hospital scene
 In order to preserve order outside the hospital (you know, should an ambulance need to drive through), a press pen complete with risers has been set up in the parking lot. Crowds of photographers are already there, so the world will know as soon as Kate arrives.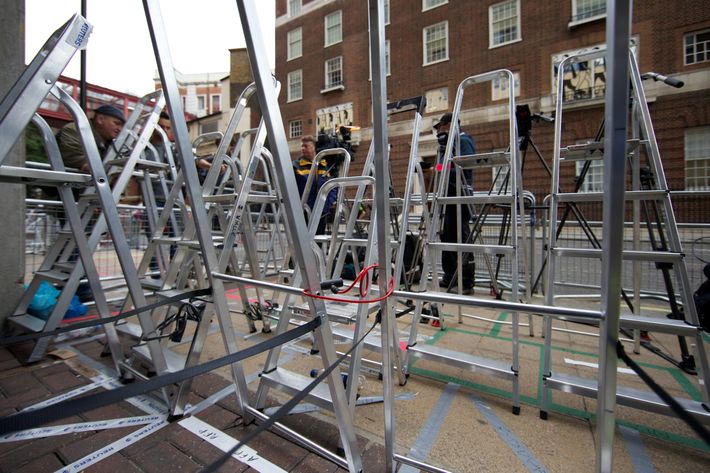 2. Kate's status
Us Weekly has a lengthy report from an unnamed source full of generic quotes about how "great" Kate's feeling. A selection: "She's full of energy and really rather used to the bump … Naturally she is a little nervous about the big day, what new mum wouldn't be?" Also: "She's still busy, making sure she's done as much as possible for the new house before the baby is born." And finally: "She's healthy, the baby is healthy." So not revelatory, but still nice to know.
3. The weird gifts
Artist Kaya Mar, who has previously satirized political subjects like Chancellor George Osborne in his paintings, has been loitering around the hospital with a large portrait of Kate Middleton as the Virgin Mary, complete with a halo, a suckling infant wearing a crown, and a Corgi at her feet. It's pretty weird, but at least it's more interesting than her royal portrait.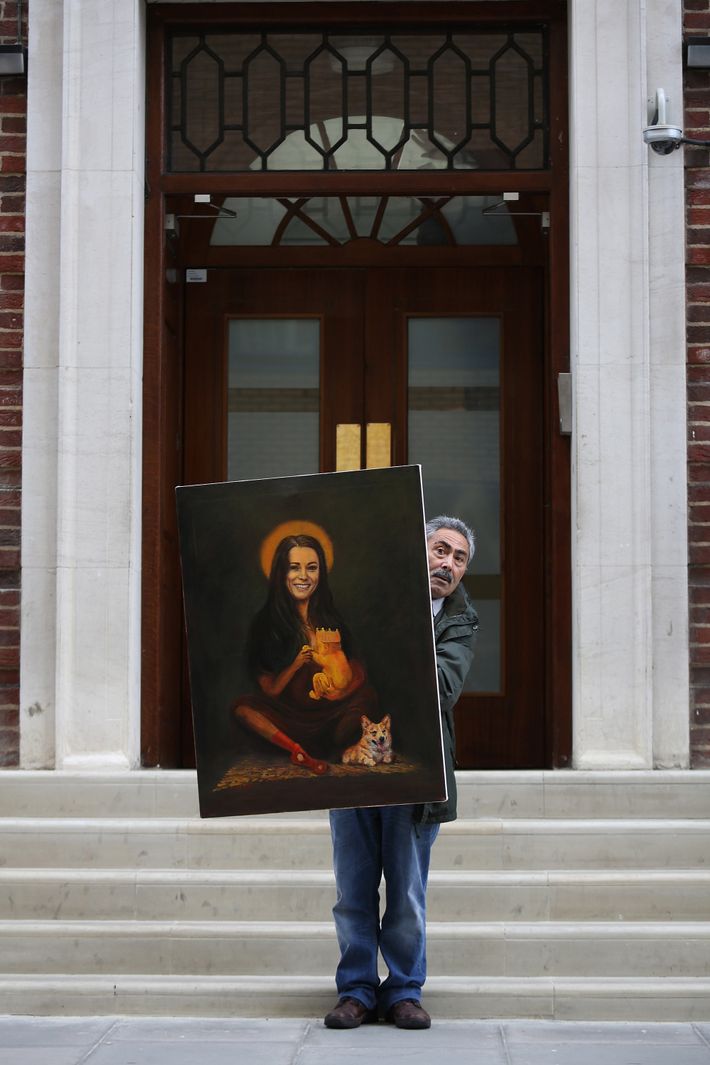 4. The less-weird gifts
While Prince Charles and Duchess Camilla were making a public appearance in Wales, representatives from the food manufacturer Plum presented them with an enormous basket of organic baby food. They were one-upped by the Finnish government, who sent a cardboard box containing baby clothes, nail clippers, cloth diapers, a hairbrush, a teething ring, and — for the Duke and Duchess — bra pads and condoms. Bonus: The box doubles as a crib in a pinch, according to the Daily Mail. How thoughtful!
5. The due date
Still July 11, says Us Weekly, but that's a silly assumption, since she plans to give birth naturally so it could come anytime now.