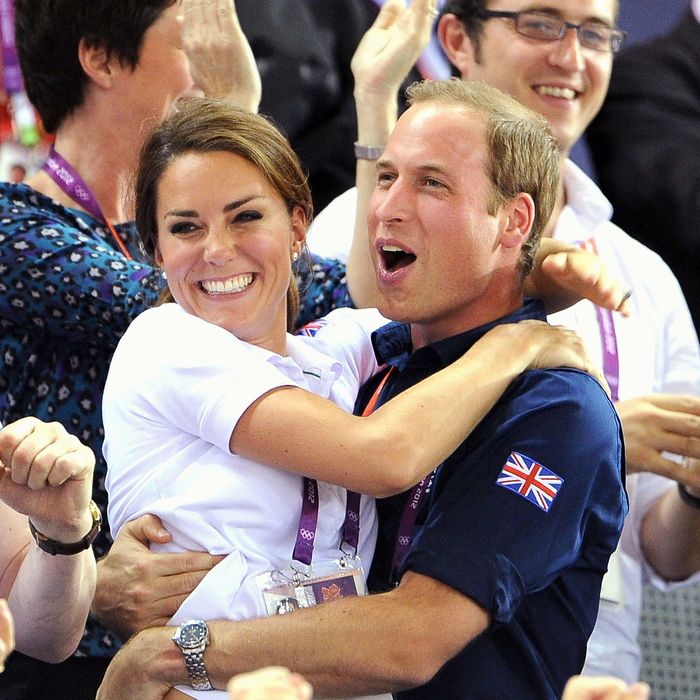 Kate Middleton at her last public appearance before giving birth.
Photo: Pascal Le Segretain/Getty Images
Kate Middleton's baby is HERE! Third in line for the throne, the little prince weighs eight pounds, six ounces and was born at 4:24 p.m. this afternoon. Further details about the actual birth process have not yet been released, although the palace said several weeks ago that Kate planned to have a natural labor.
Ahead of the traditional announcement, which consists of the baby's gender, weight, and time of birth written on a piece of paper and placed on an easel in front of Buckingham Palace, the royal family made a last-minute decision to issue a formal press release via e-mail at approximately 3:36 p.m. E.T. (8:36 p.m. London time). Clarence House also tweeted the news, adding that all parties are healthy and will remain in the hospital overnight.
Other confirmations: Prince William was present for the birth, and the baby's name will be announced "in due course." With the help of this unenthusiastic-looking royal aide, the easel plan proceeded a few minutes after the press release, so those camped in front of Buckingham Palace all day didn't waste their time entirely. Here's the formal document.
More olde-tyme-y traditions we can look forward to: a 21-gun salute and the dispensation of special commemorative pennies to all other babies born today (yes, non-royal babies, people will pretend to care about you, too). Perhaps best of all, the news was announced on the front steps of the Lindo Wing by a brightly dressed, bell-clanging town crier with a feathered hat! You can't make this stuff up.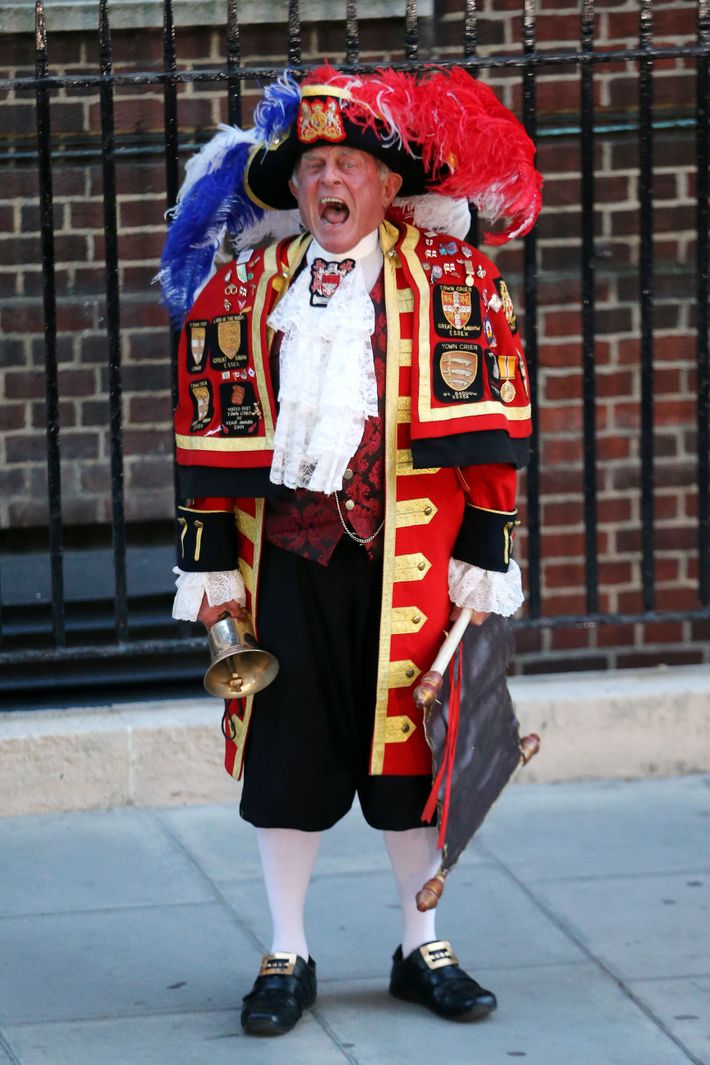 Tomorrow, Kate, William, and their precious bundle of joy will walk out of the hospital for their first grand photo op, as baby William did with Diana and Charles 31 years ago.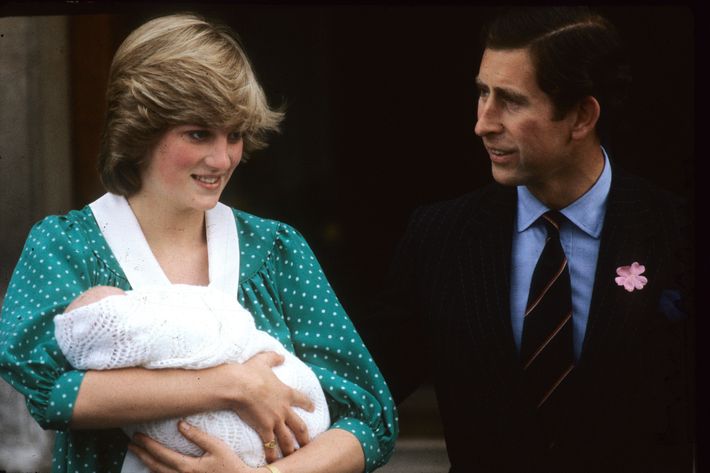 The palace never disclosed Kate's actual due date — "mid-July" was all they said — which left the tabloids to decide for themselves. Several publications stated with utmost certainty that it was July 11 (if you believe Us Weekly), while others believed it to be July 14. Either way, plenty of pregnant women don't go into labor on their actual due date, and perhaps we'll never know what it actually was. We do know, however, that the royal baby was carried to full term, which is a relief considering her pregnancy's early complications.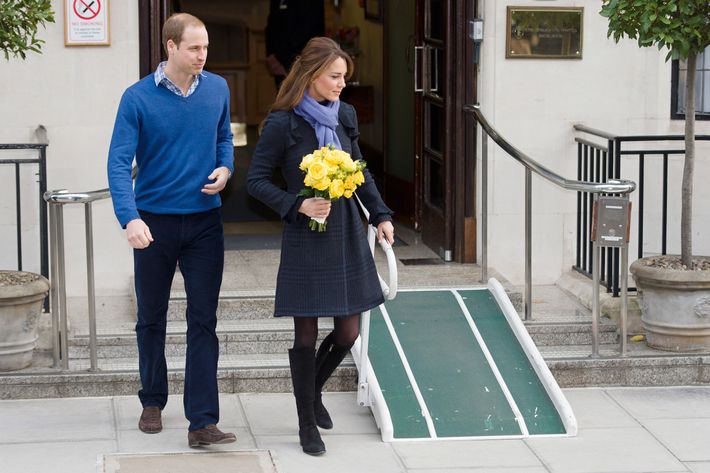 Kate went about her pregnancy with the discretion and grace that she's displayed throughout her time in the public eye, and she'll probably approach motherhood the same way. Here's to the health of her new son, and to hoping he turns out at least somewhat normal.
Update: Londoners (and probably a whole lot of tourists) have taken to the streets to celebrate, and the fountain at Trafalgar Square has been dyed blue for the baby's gender. Several notables, including the Obamas and Prime Minister David Cameron, have released rather bland but heartfelt statements of congratulations. Prince William himself stated, "We could not be happier," while first-time grandpa Prince Charles (who, incidentally, spent this morning touring a meat factory) announced the following:
Both my wife and I are overjoyed at the arrival of my first grandchild. It is an incredibly special moment for William and Catherine and we are so thrilled for them on the birth of their baby boy.

Grandparenthood is a unique moment in anyone's life, as countless kind people have told me in recent months, so I am enormously proud and happy to be a grandfather for the first time and we are eagerly looking forward to seeing the baby in the near future.