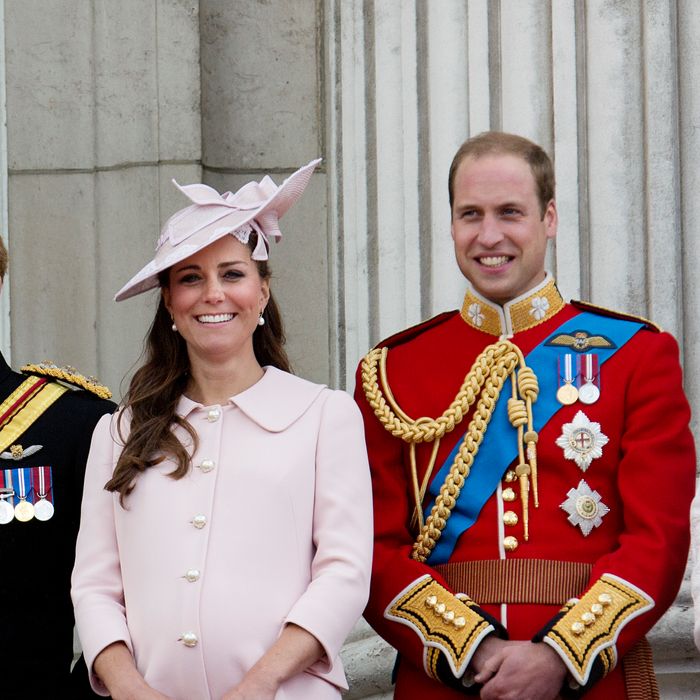 We've been misled in the past, but this appears to be the real deal: Kensington Palace confirms that the duchess formerly known as Kate Middleton has been admitted to London's St. Mary's Hospital "in the early stages of labor." Kate and Prince William traveled by car from Kensington Palace (no helicopter this time), and arrived at the hospital around 6 a.m., according to The Telegraph.
The news broke at about 2:40 a.m. EST, so it's going to be a long night for Americans who don't want to miss a minute of royal-baby hysteria. It's just like when we all got up early to watch the royal wedding, except this time we'll only get to see an aide leave the hospital with a document listing the adorable future monarch's sex, weight, and time of birth, which will then be posted on an easel in front of Buckingham Palace. Visually, it's not quite as exciting as catching the first glimpse of Kate's wedding gown outside Westminster Abbey, but it is a really nice easel.
Update 1, 8:30 a.m. E.T.: To the annoyance of the hundreds of journalists camped in the parking lot, Kate arrived at the hospital without a police escort (just one black Range Rover and an Audi, according to the Daily Beast's Tom Sykes) and was smuggled in through a secret door away from the cameras. In other words, she is currently the most watched woman in the world, and NO ONE SAW HER. She's that good.
Although much fuss has been made about the length of Kate's gestation, with many journalists speculating that she is now overdue, chances are she's right on time. The palace only said she was due "in July" and that she planned to have a natural birth, which will be overseen by royal gynecologist Marcus Setchell. The palace spokesman added this morning, "Things are progressing as normal."
Update 2, 1:38 p.m. E.T.: No news from the palace or the hospital, but those camped outside the Lindo Wing have reached new levels of insanity, and crowds have gathered outside Buckingham Palace for the momentous easel announcement.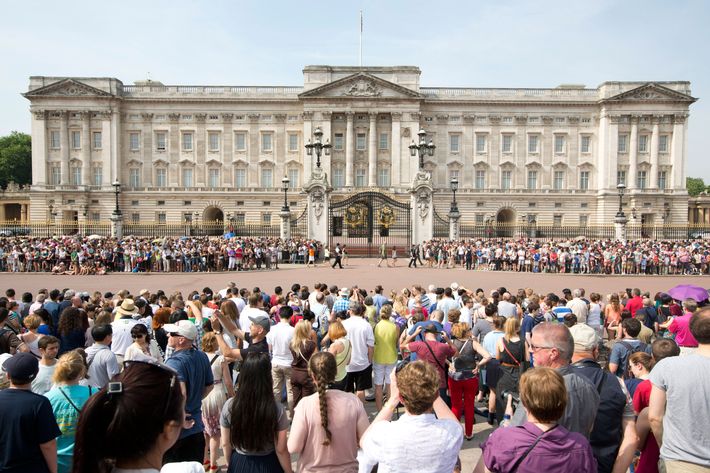 Meanwhile, the queen traveled from Windsor Castle, which is on the outskirts of London, to Buckingham Palace, where she awaits news of her great-grandchild.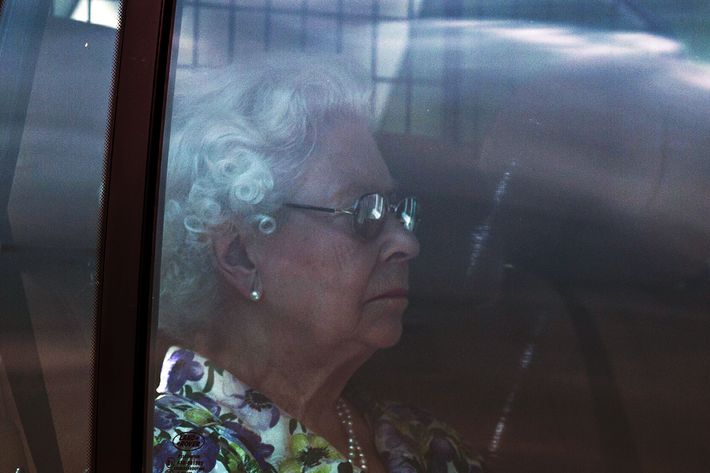 Other royal-baby preparations include fancy-dressed British soldiers on horseback, no doubt gearing up for their 21-gun salute.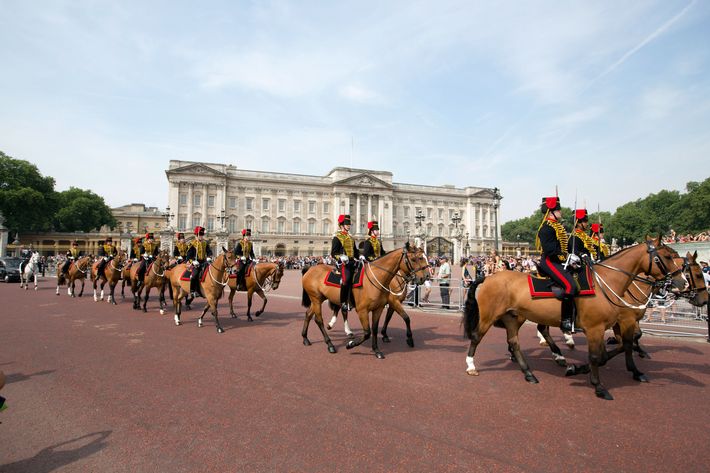 Update 3, 3:20 p.m. E.T.: According to a Kensington Palace spokesperson, there's been a change of plans regarding the royal birth announcement. Before all that nonsense about the easel, a formal press release will be sent out via email. Officials say they decided to switch things up "quickly and simply as possible."
Update 4, 3:30 p.m. E.T.: IT'S A BOY.