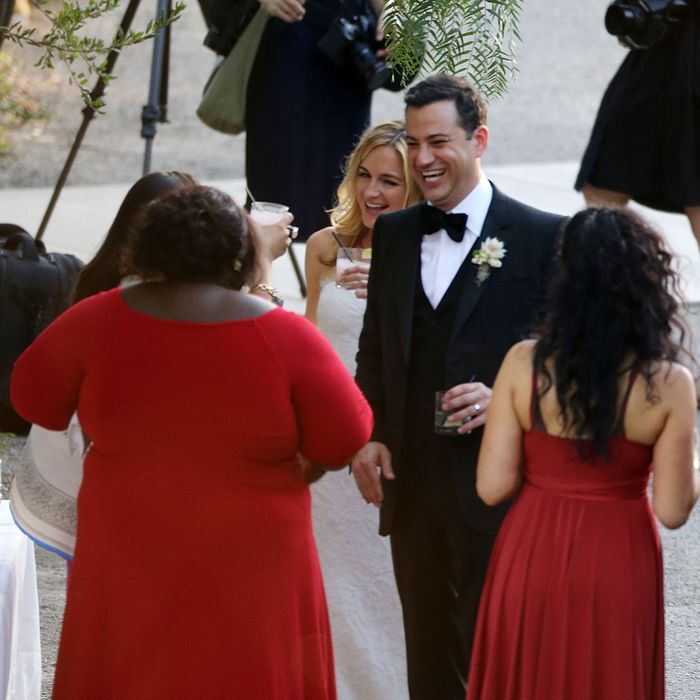 Most wedding pranks are cheesy taped stunts involving swapping the bride out for a man mid garter-removal ceremony or groomsmen pretending not to be able to find the ring. So it's natural to expect more from the Ojai nuptials of a famous comedian and the head writer of his show. Like, the bride trading places with an Oscar-nominated actress who looks not at all like her. Us Weekly reports: 
"Everyone was standing up when it was time for Molly to walk down the aisle, but instead of Molly, Gabourey appeared and took Molly's walk down the aisle. It was so funny! Jimmy was 100 percent completely surprised – he had no idea. Molly resumed her walk down the aisle after the joke ran its course. She even set the whole thing up!"
Maybe it's  also an inside joke.