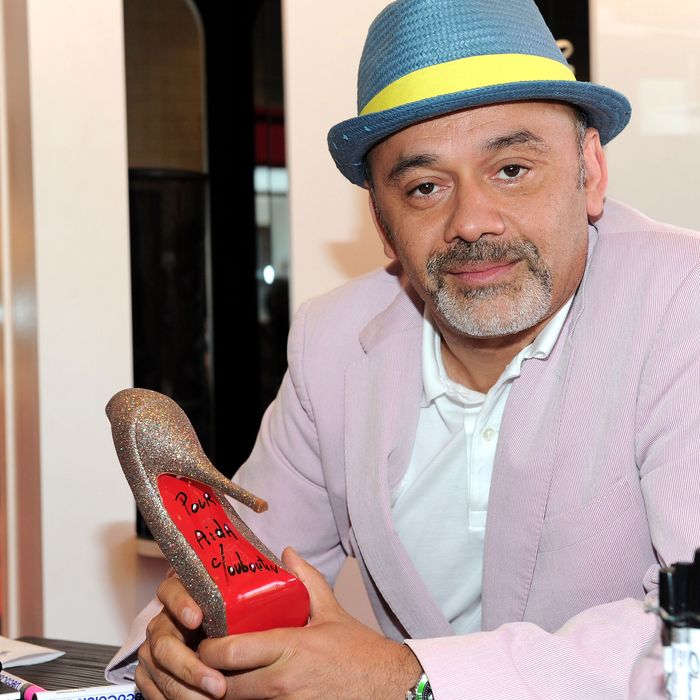 Christian Louboutin.
Photo: Alberto E. Rodriguez/Getty Images
Last month, the notoriously litigious Christian Louboutin sued yet another shoemaker, mass-market label Charles Jourdan, for making shoes with red soles. (You may recall that Louboutin quasi-won a related lawsuit last year against YSL, who made shoes with red soles as part of a monochromatic footwear collection. The court's hair-splitting conclusion: Louboutin's red-sole patent was upheld, but YSL retained the right to sell their all-red shoes, as the red outsole didn't contrast the color of the rest of the shoe. Potato, potahto.) Louboutin's trusty lawyer, Harley Lewin, accused Charles Jourdan of knocking off Louboutin's trademark design and selling counterfeit items at DSW locations in Manhattan and Brooklyn. The case was filed in New York federal court.
Anyway, in contrast to the YSL vs. Louboutin suit, this case was much less dramatic: The opposing parties "came to an amicable settlement," Lewin told WWD yesterday, and won't be pursuing the matter further. As usual, the details of the settlement are private, but don't expect to find any red-soled shoes at DSW stores.