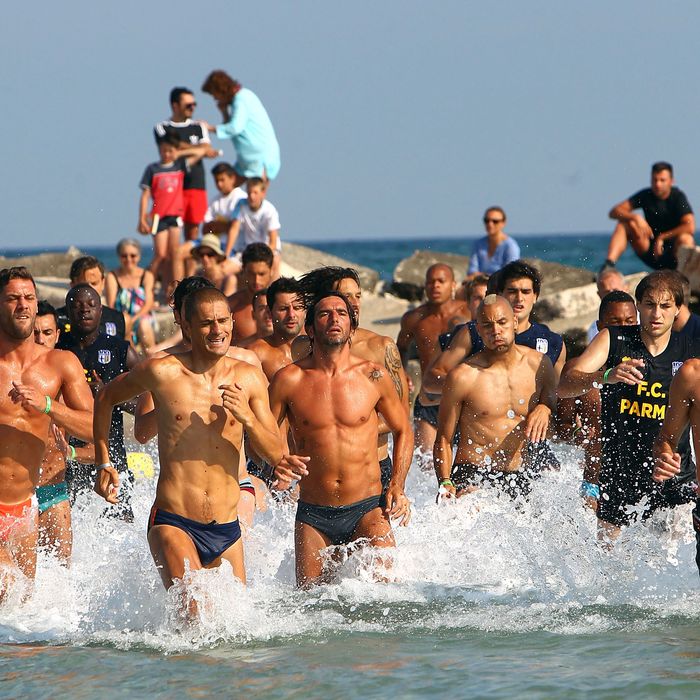 Photo: Marco Luzzani/Getty Images
Thank you, soccer gods, Italy, and the genius who dreamed up "running in the ocean" as part of a preseason training exercise. To kick off your weekend, enjoy an entire flock of ab-blessed, golden athletes from Italy's Parma Football Club kicking up those thighs in the water. In a resort in Italy. In nothing but Speedos and the occasional swim cap. Feel free to abuse the zoom capability to your heart's content.
Happy weekend!
And here's a side view, for anyone interested. Glutes galore!