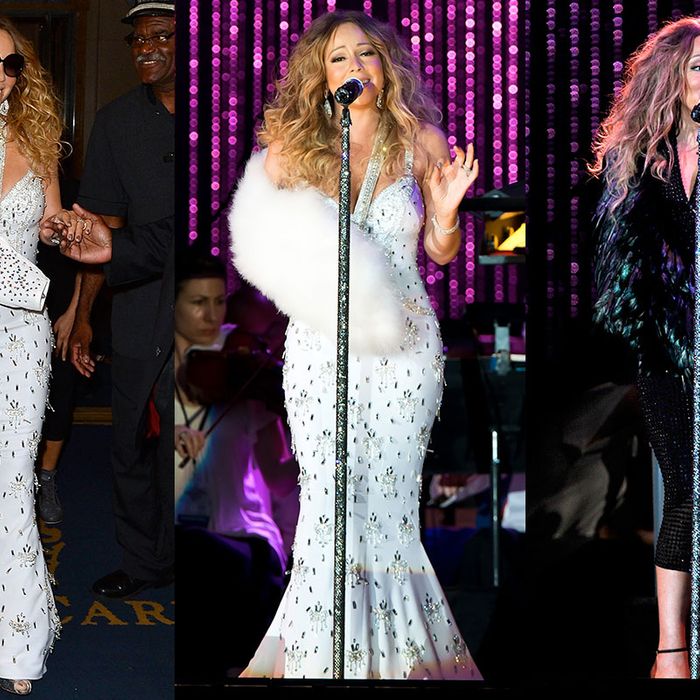 When Diane Von Furstenberg broke her shoulder in three places after a skiing accident in April, she responded gracefully and fashionably by toting around her arm in a black-and-white designer sling, featuring, of course, her own line's classic chain links. Whereas Von Furstenberg brought a subtle touch of glam to her unfortunate shoulder situation, singer Mariah Carey responded on the other end of the spectrum, pulling out all the stops on Saturday night when she performed at the 2013 Major League Baseball All-Star Charity Concert with a dislocated (and heavily bruised) shoulder. The lady who once upon a time turned into a princess to get her vows renewed at Disneyland channeled her inner diva that evening, bringing along three different bling slings. The subtlest was the one bedazzled with jewels to match her gown.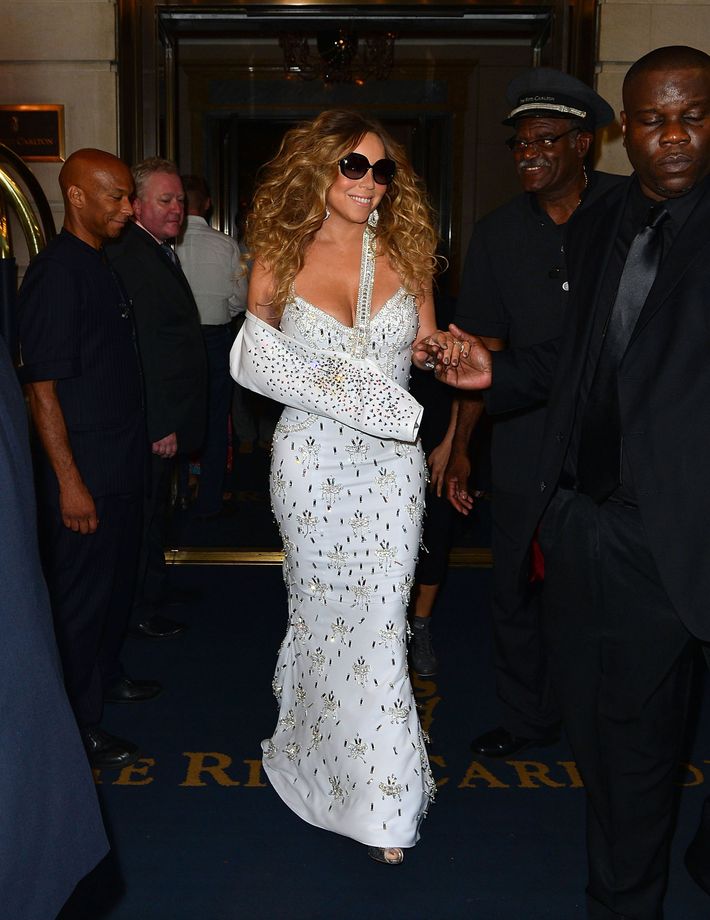 Then we met her arm-engulfing pouf of white fur. Because this is Mariah, we have to ask, "Is that mink?"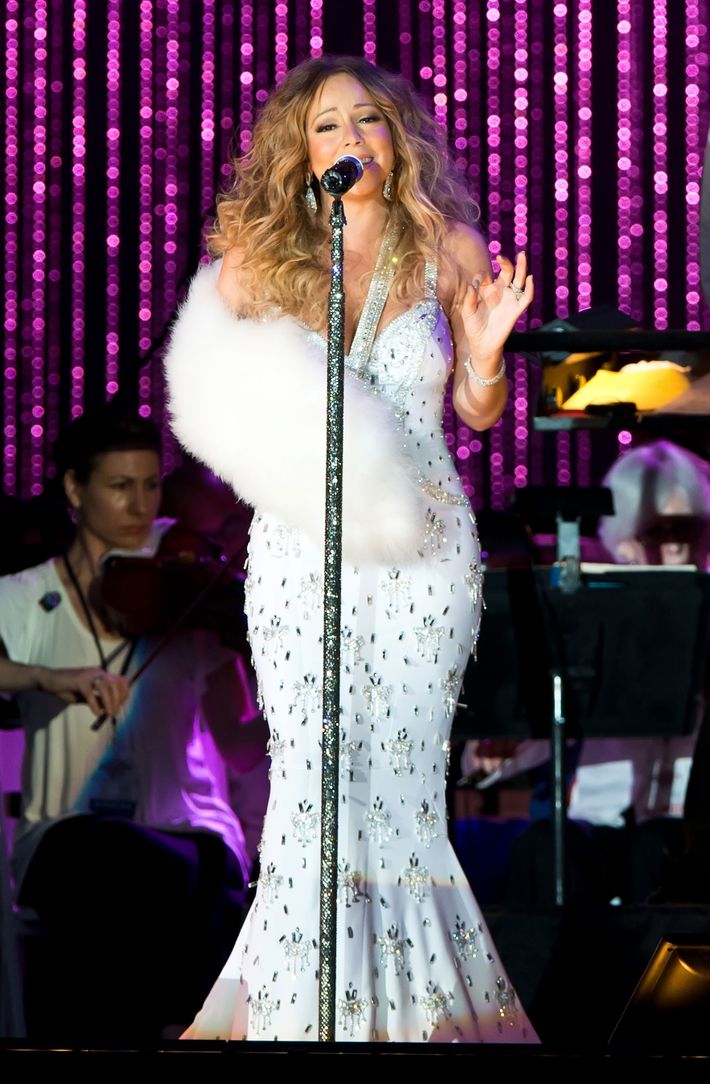 Her arm then transformed into an ominous black and green-tinged wing.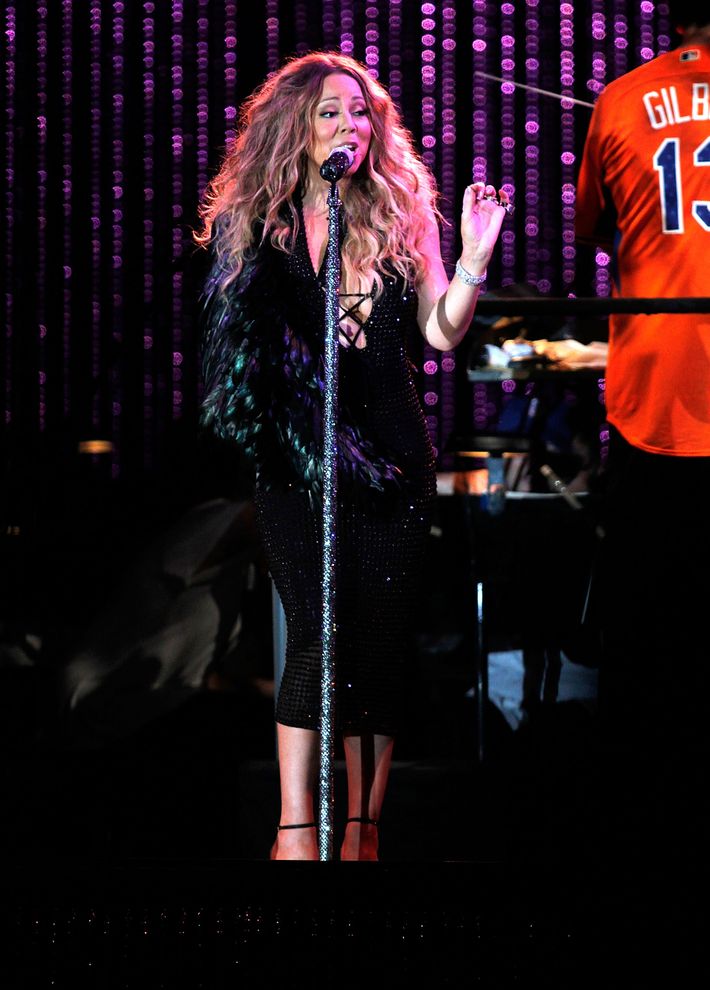 We hope none of these were too heavy.