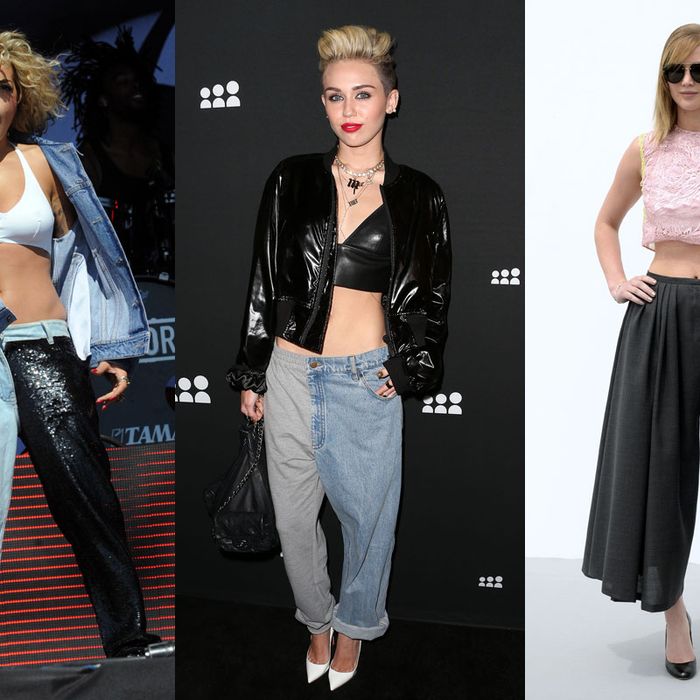 Photo: Splash News, Getty Images, Getty Images
This weekend at Scottish music festival called T in the Park, Rita Ora took the stage in a pair of pants that were half denim, half sequins — thereby providing the critical third pair of high-profile split-in-half pants necessary to declare this a summer trend.
Rita's split-in-half pants come from Ashish, the designer behind Miley Cyrus's split-in-half jweats. Meanwhile, Christian Dior's split-in-half pants-skirts have graced the legs of  Jennifer Lawrence and Leelee Sobieski.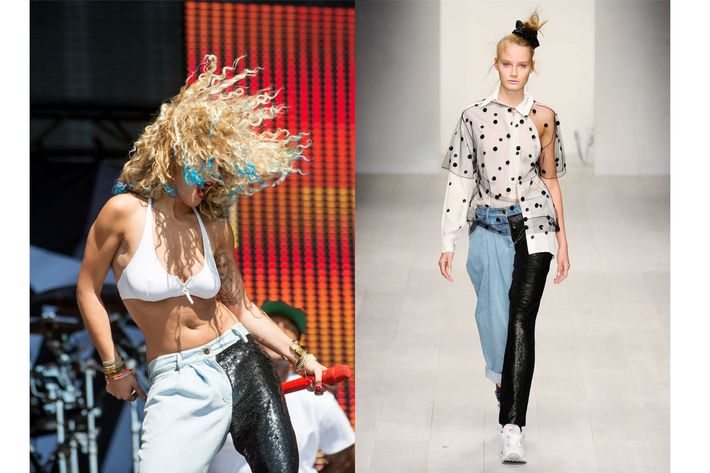 Split-in-half pants have yet to truly hit the masses. Though Ashish and Missoni provide high-end options, affordable split-in-half pants tend toward Hot Topic skinny jeans or front-to-back splits, both of which fail to capture the clownlike exuberance of the latest celebrity exemplars. (Not that they don't have a certain Jekyll-Hyde potential of their own.) Give TopShop some time, though. They'll get there.