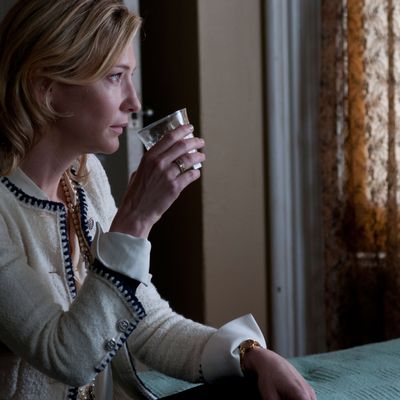 Photo: Sony Pictures Classics
Director Woody Allen releases his new film Blue Jasmine this Friday, starring Cate Blanchett as a Chanel-clad wretch just out of a disastrous, scandal-ridden marriage with a handsome scammer played by Alec Baldwin. The trailer shows Blanchett (Jasmine) mid-emotional-breakdown, having fled New York to live with her less worldly sister in San Francisco. She looks every bit her age, with enough evocative mascara running down her face to signify her ruin. (Only a woman in deep despair doesn't care if mascara streams around her eyes.)
Plenty has been said about Allen's ability to depict complex women. And whether you always like the roles he makes for us or not, it's undeniable he has created many memorable leading ladies. Basically once a year, for the past 40 years. He credits his relationship with Diane Keaton for the breakthrough on writing women, and recently told the New York Times, "I started to appreciate her so much, personally and as an actress, that I started writing from the woman's point of view."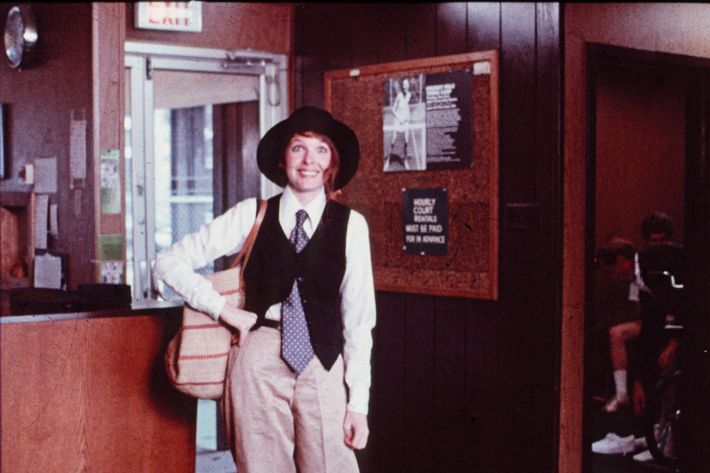 The Woody Allen Women are memorable for their quirks of dialogue, but also for their fashion sense. If I had a dollar for every time I've heard someone who works in fashion cite Annie Hall as a "style icon," I could fund Woody Allen's next production. But an underappreciated joy of many female leads in Allen's (non-period) films is their "real woman" beauty. By Hollywood standards, his characters are delightfully un-dolled-up, with easy hair that doesn't point to hours under a dryer and is sexier for lack of trying. You never have those irritating moments in one of his movies when you are watching, thinking, They are post-coital, why is she wearing a full face of make up? There are very few fake lashes, hair extensions, or gratuitous hints of artifice. And even though that seems sort of "duh" for an indie filmmaker who's trying to capture "real" life, it's a welcome relief.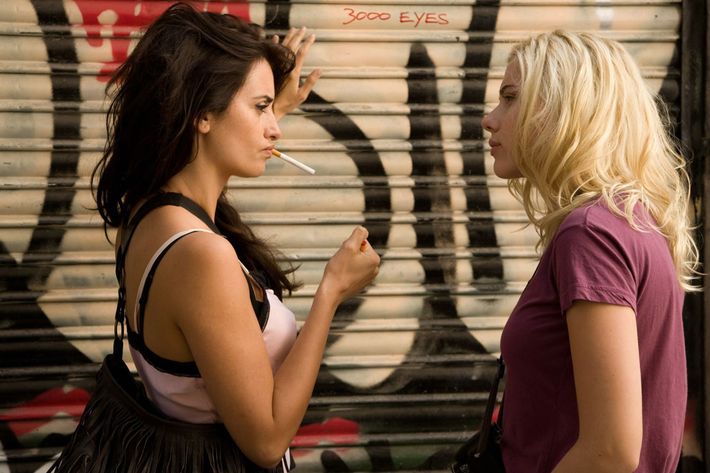 There are too many examples to name them all, but a few that come to mind include Penelope Cruz's role as Maria Elena in Vicky Christina Barcelona, whose volatile, kohl-rimmed glare is a direct challenge to the inexperienced, American nakedness of Scarlett Johansson's face — just about right for a sexy, possessive artist.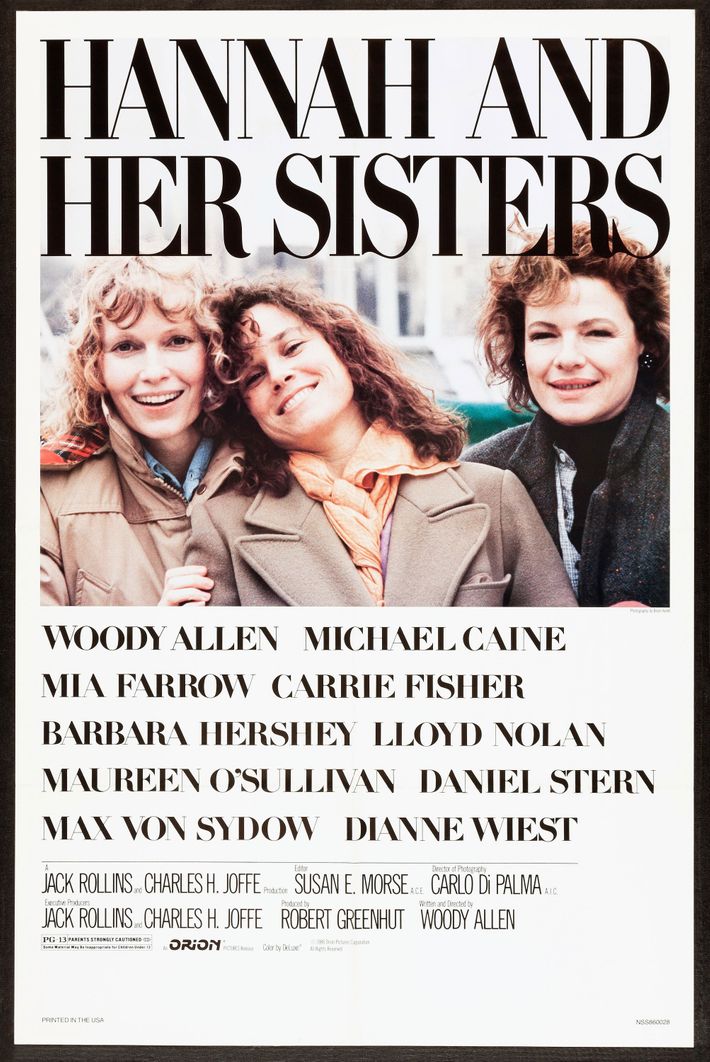 The unstyled, snapshot haircuts on the poster for Hannah and Her Sisters hint at the mess that will ensue as the movie's love triangle unfolds, but it also looks like the hair that busy, modern women have. The halo of Lea Seydoux's Botticelli-blonde locks in the last scene of Midnight in Paris is all you need to signify her free spirit and willingness to just let life unfold.

Of course, it doesn't hurt that Allen casts some of the most compelling and beautiful women working at any given time: Mariel Hemingway, Mia Farrow, Julia Roberts, Charlize Theron, Penelope Cruz, Freida Pinto, and Madonna, to name just a few of the 179 actresses he has worked with over the years. But credit should be given to the director and his team for leaving them looking like they might actually look on a Saturday in the park: gorgeous in a real way; gorgeous when they cry; gorgeous when they hate you; gorgeous when they are cheating, moving on, or making you laugh. Just gorgeous because they look like themselves.