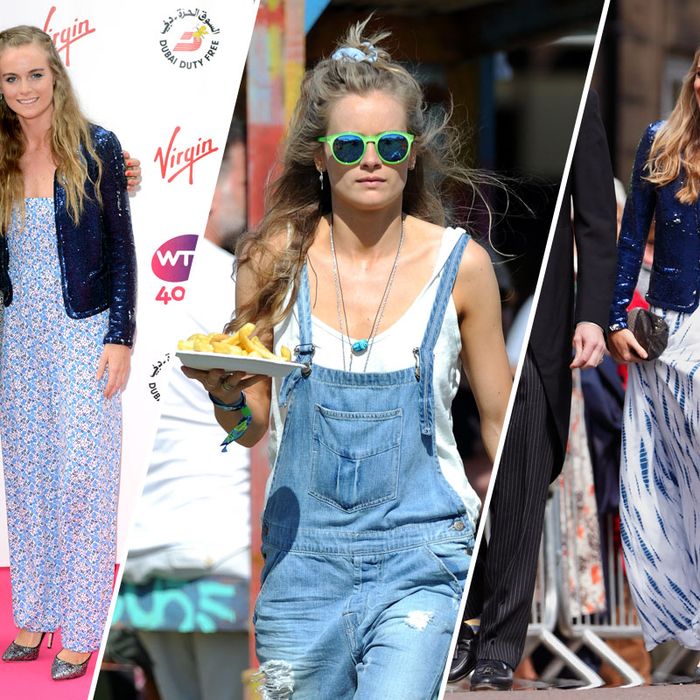 Cressida Bonas.
Photo: Getty Images
Cressida Bonas was first romantically linked to Prince Harry in mid-2012, several months after he broke up with on-again, off-again girlfriend Chelsy Davy. They have never appeared together in any official capacity, nor been photographed together (they always arrive and leave clubs, weddings, and other events separately), but they have a knack for showing up at the same places at the same times, and have accompanied one another on ski trips and tropical vacations. Tabloids say things cooled after Harry's misadventures in Vegas last year, but now things seem to be on stronger than ever — they were recently seen partying at Glastonbury, and over the weekend they attended a Mumford & Sons concert in London.
Cressida is described by friends as "very discreet," which explains the dearth of information about her on the Internet. It's also a must for those who associate with royals, or hope to become one someday. Could this be Kate Middleton's future sister-in-law? Let's examine the facts.
Born: February 18, 1989, in London
Age: 24
Principal Residence: London, England
Education: Stowe public school, then Leeds University, where she studied dance. She currently studies contemporary dance at Trinity Laban Conservatoire of Music and Dance in Greenwich.
Parents: Her mother, Lady Mary-Gaye Curzon, is the daughter of an Earl and an heir to the wealthy Curzon family, which has deep roots in British aristocracy. Cressida's father, Jeffrey Bonas, was Curzon's third husband; they were married for six years total and divorced in 1994. He studied at Harrow and Oxford before becoming chairman of MacCulloch & Wallis, a clothing and fabric manufacturer.
Other Family Members: Cressida's mother has married four times, so she has a gaggle of half-siblings, including Isabella Anstruther-Gough-Calthorpe, who was reportedly courted by Prince William back in the day. Now 33, Isabella married Richard Branson's son, Sam, in a lavish wedding in South Africa in March. Sam explained Harry's absence to Hello magazine, "Harry's a good friend and a great guy. We did invite him and he wanted to come but he was in South Africa the week before with official duties so the timings didn't work out."
Friends: She attended Leeds with Chelsy Davy, Prince Harry's ex. While there, she also became friends with Princess Eugenie, who is credited with bringing her into the royal fold.
Exes: Harry Wentworth-Stanley, another blueblood she met at Leeds. They broke up after they graduated, and he currently works in real estate.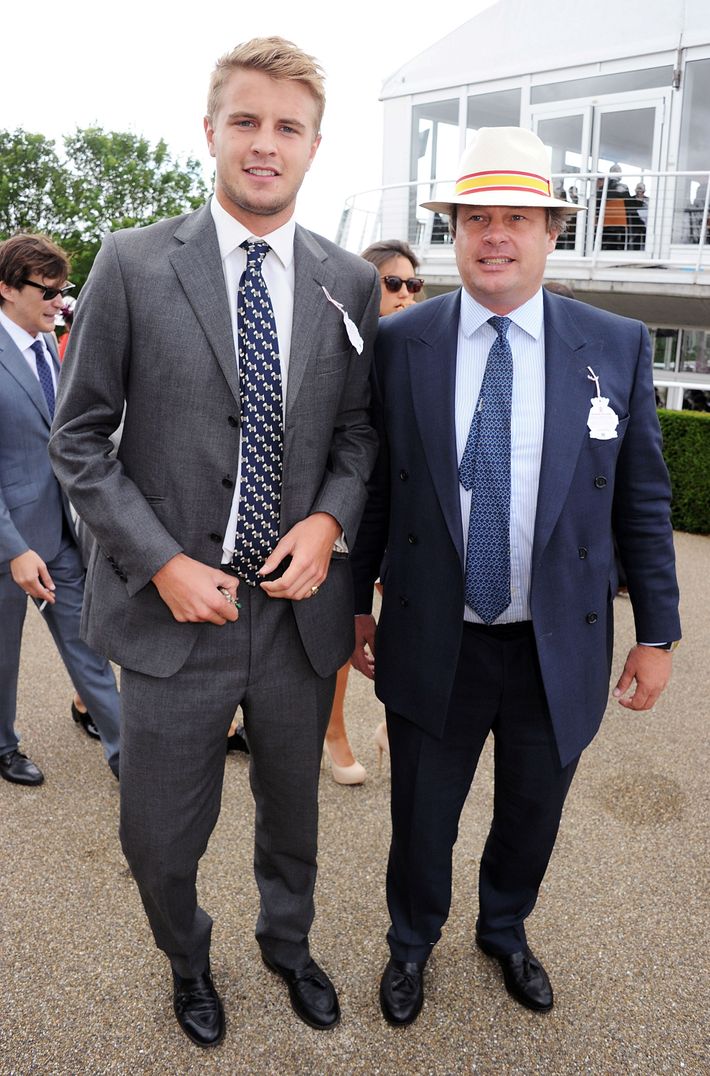 Signature Style: Bohemian. She favors long, flowy skirts for formal events, occasionally paired with fitted jackets. She wears her long, blonde hair down and tousled. When dressed down, she wears jeggings, a leather jacket, beanie hats, and even shorts.
Occasionally Mistaken For: British model Cara Delevingne.
How to Address Her If You're …
A friend: Cressy or Cress
Harry: Barbie (she calls him "Ken")
A family member: Smallie, because she is the youngest child
See pictures of Cressida going about her possibly soon-to-be-royal life in our slideshow.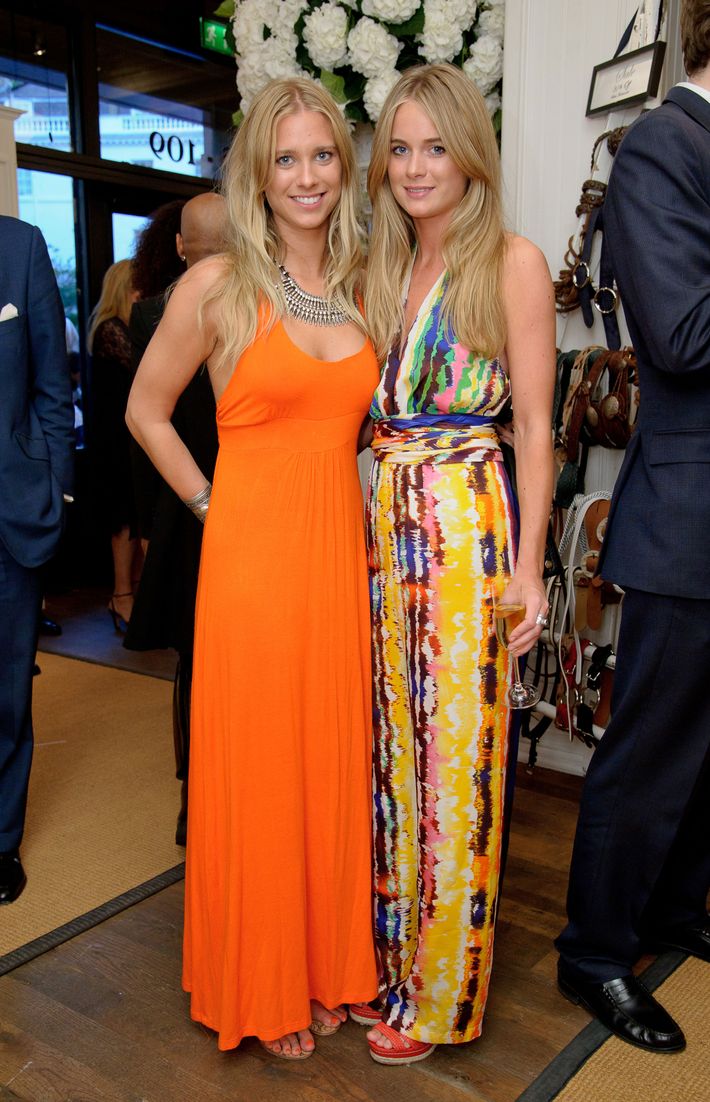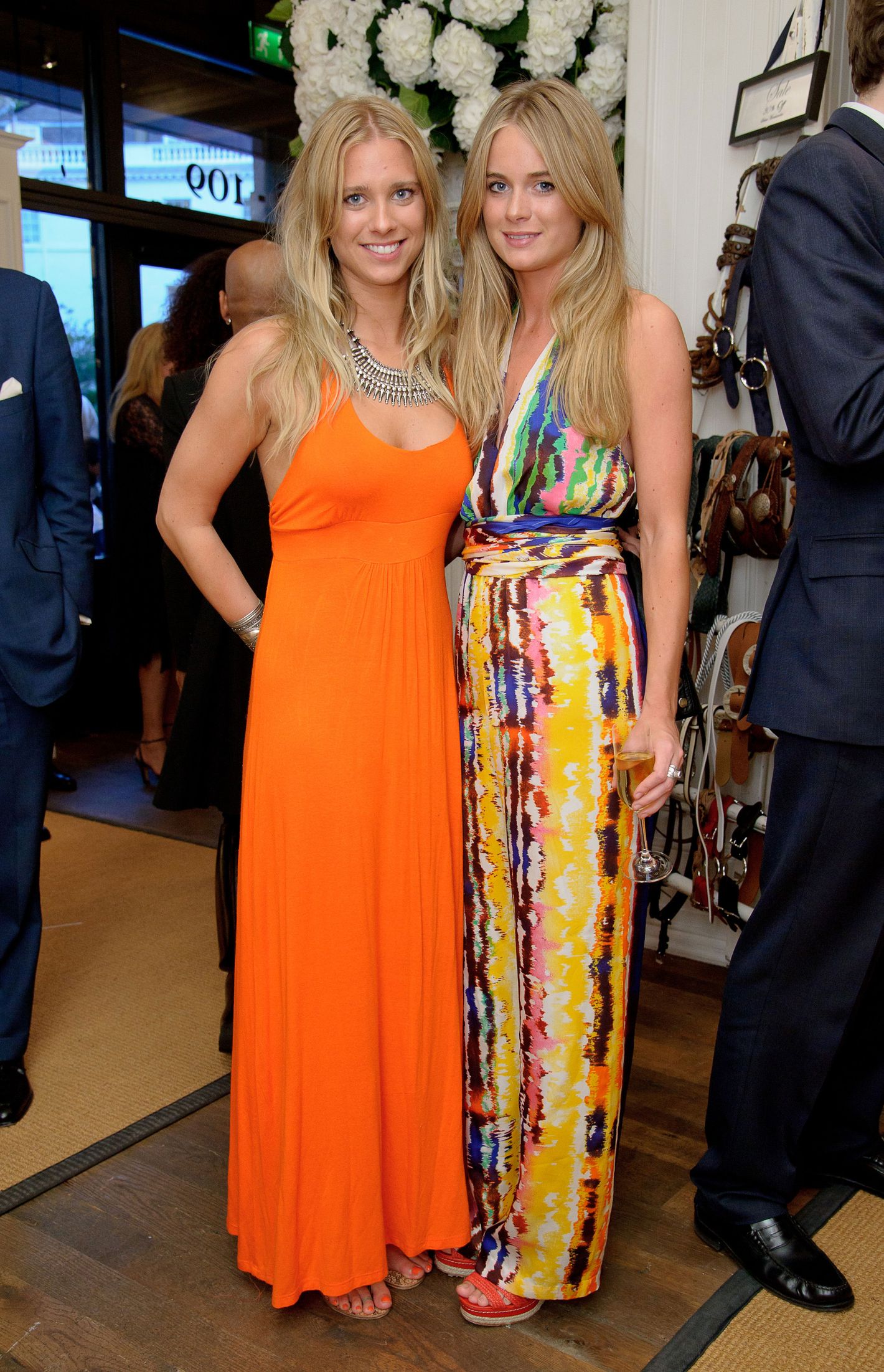 June 21, 2011
With Georgia Forbes at the Ralph Lauren Wimbledon party in London.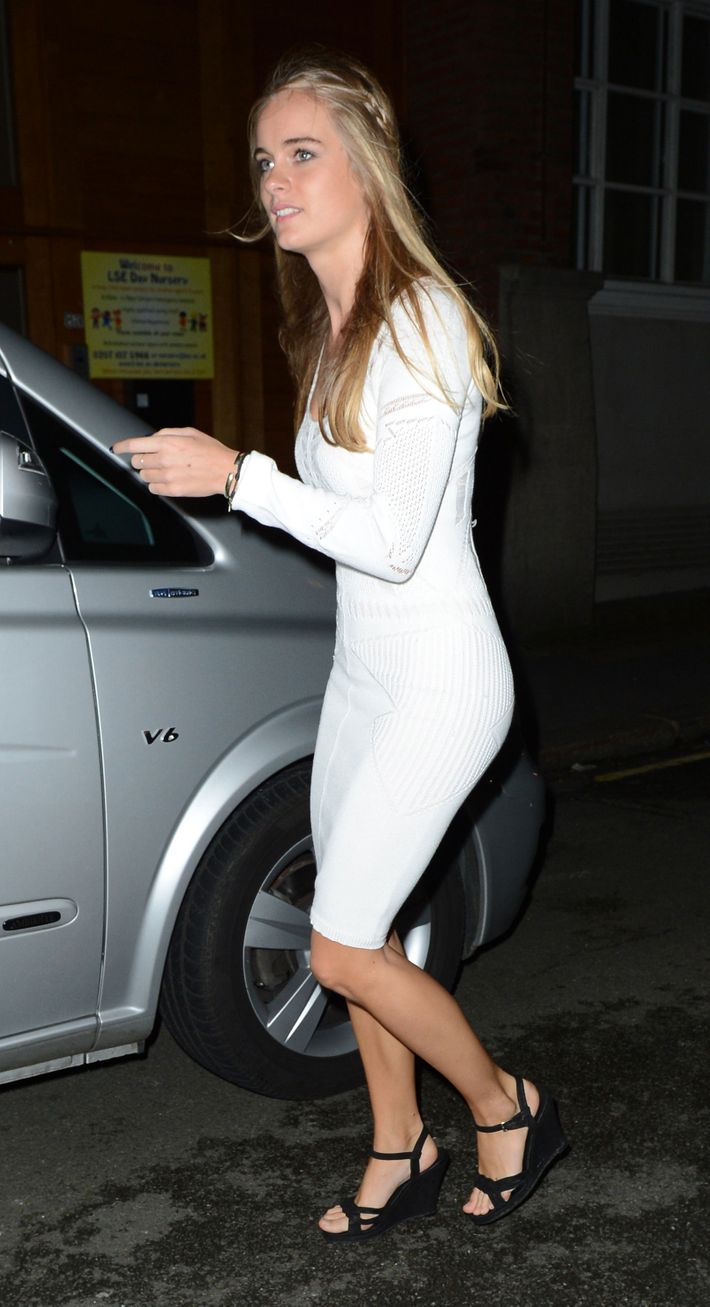 July 19, 2012
At the Imax premiere of The Dark Knight Rises in London. Prince Harry arrived and left alone, as usual, and Cressida was escorted to her car by Princess Eugenie's boyfriend, Jack Brooksbank.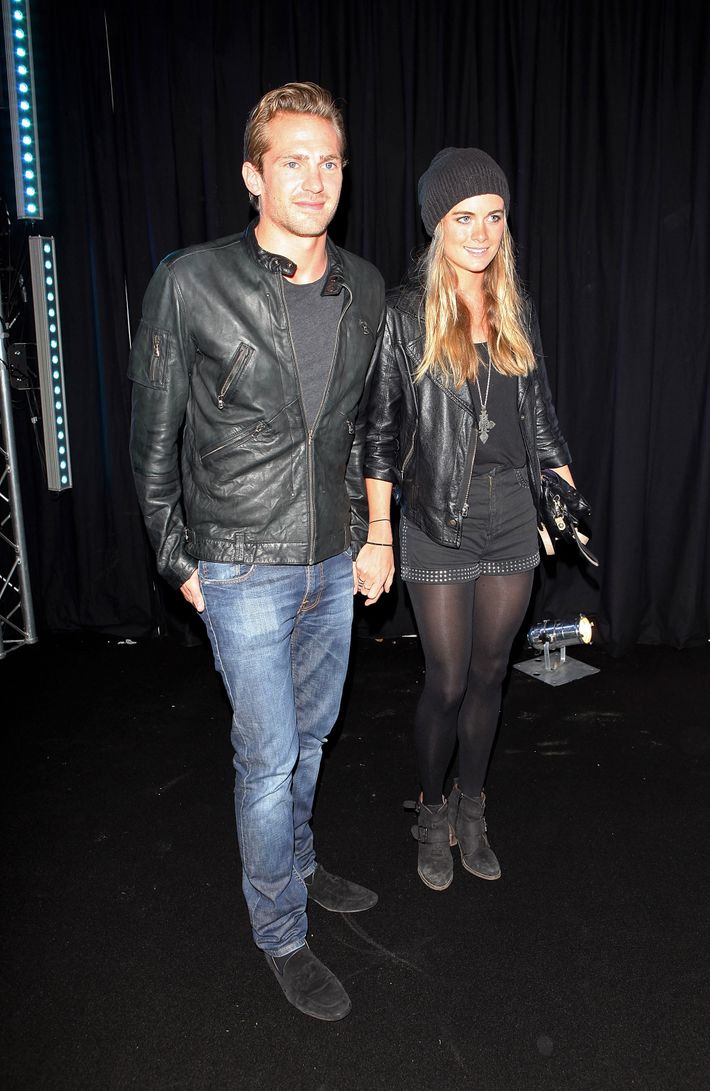 September 28, 2012
With her half-brother Jacobi Anstruther-Gough-Calthorpe at the launch party of 2&8 Club in London. Harry also attended.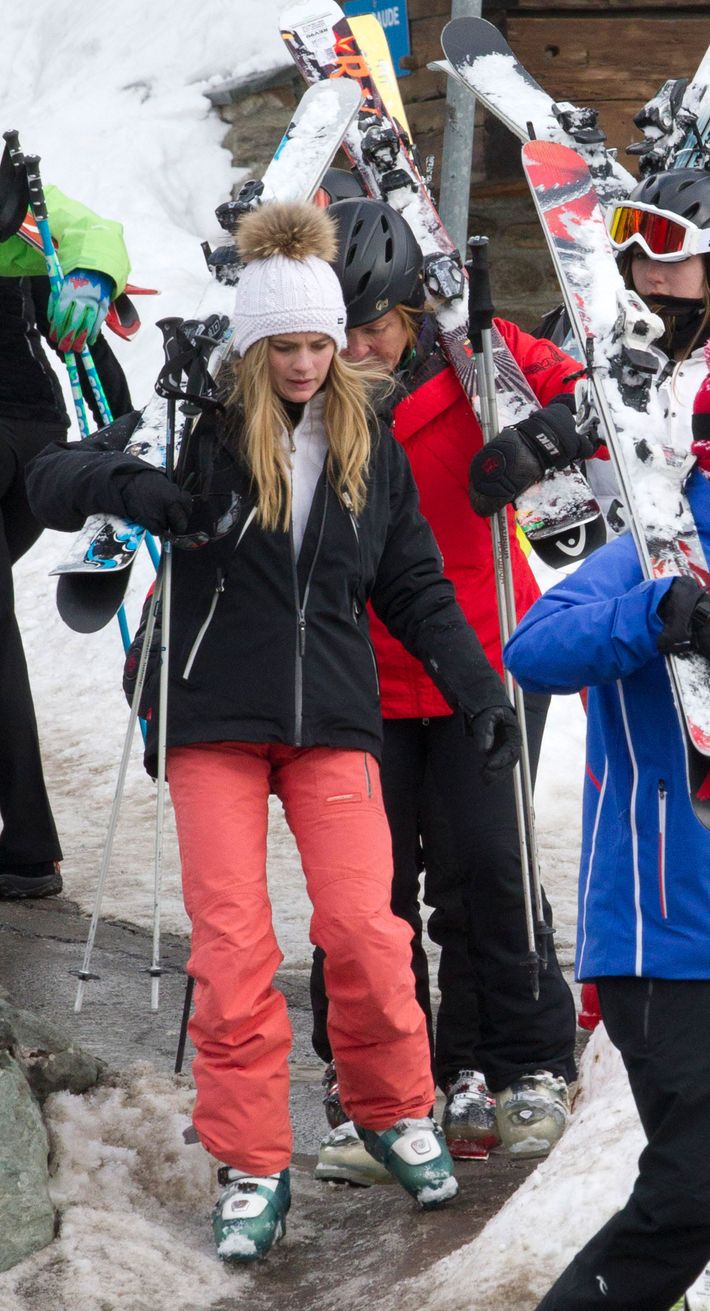 February 20, 2013
With Prince Harry and Sarah Ferguson, Duchess of York, at the Verbier ski resort in Switzerland.
March 15, 2013
With Princess Eugenie and Jack Brooksbank at the Rum Kitchen in Westbourne Grove. Prince Harry and his friend Tom Inskip also attended.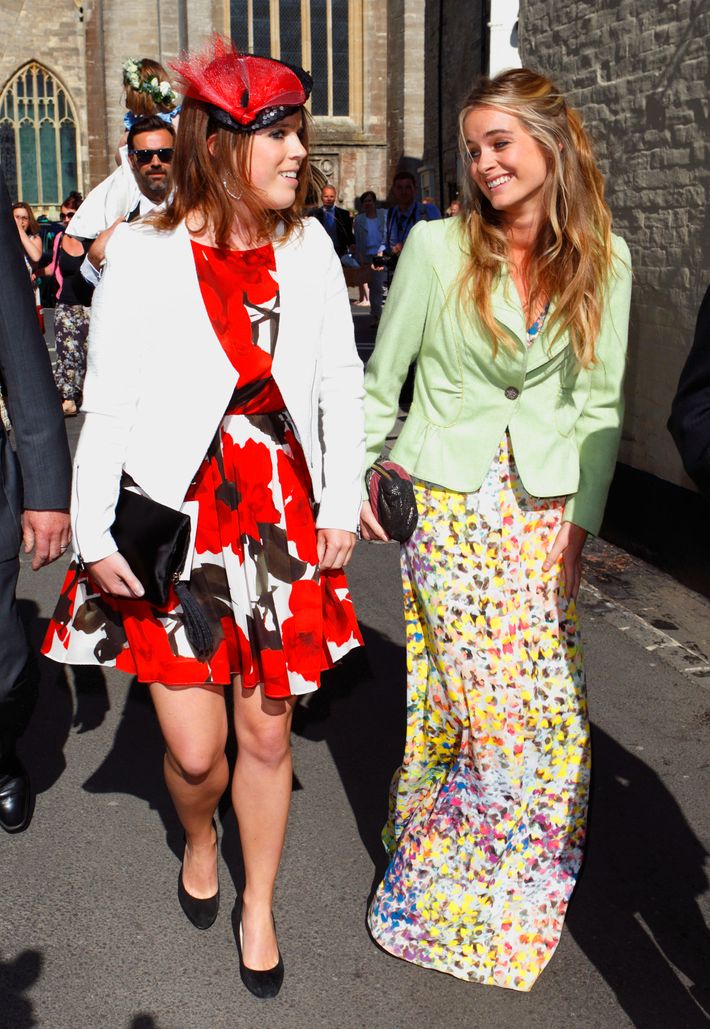 June 8, 2013
With Princess Eugenie at the wedding of Lady Natasha Rufus Isaacs and Rupert Finch in Cirencester, England.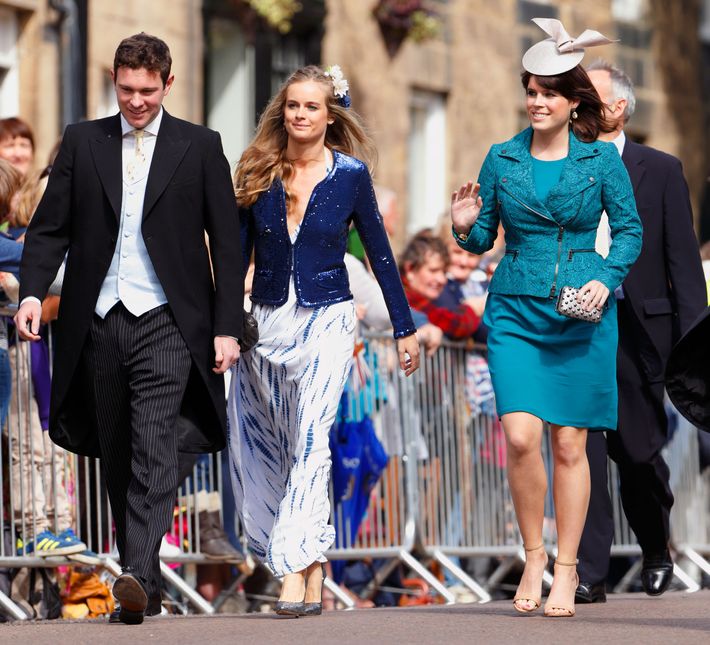 June 22, 2013
With Jack Brooksbank and Princess Eugenie at the wedding of Lady Melissa Percy and Thomas Van Straubenzee in Alnwick, England.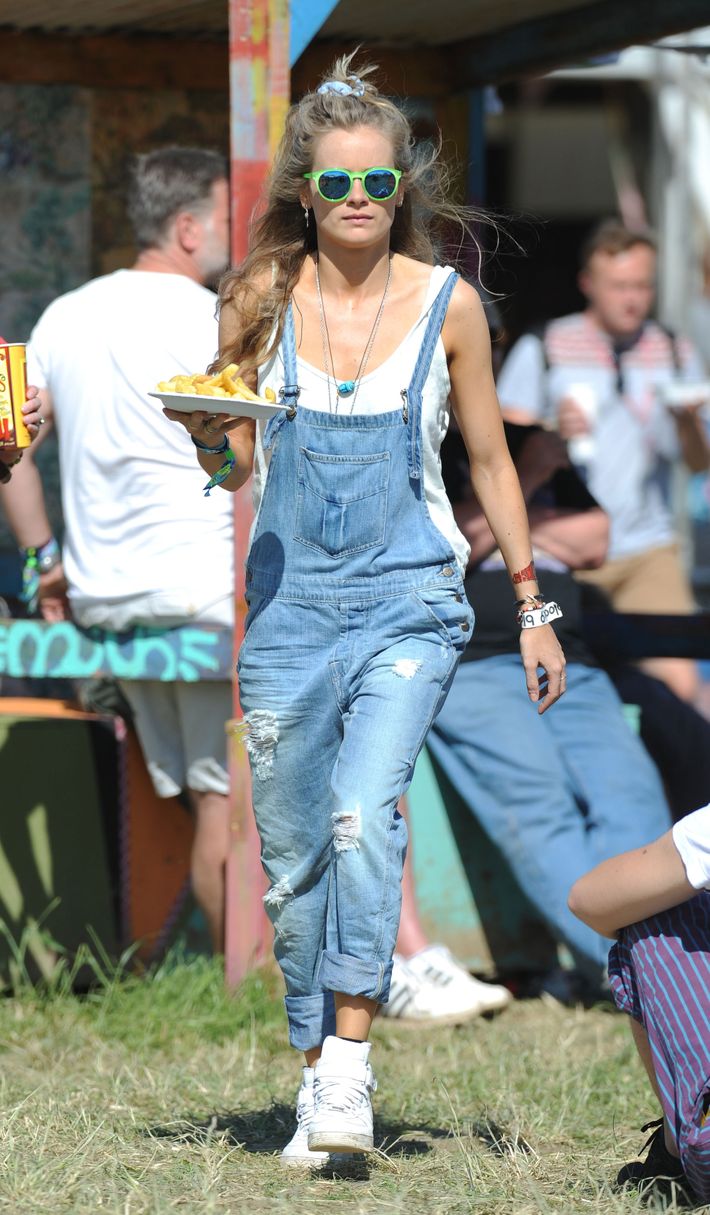 June 29, 2013
At the Glastonbury music festival in England.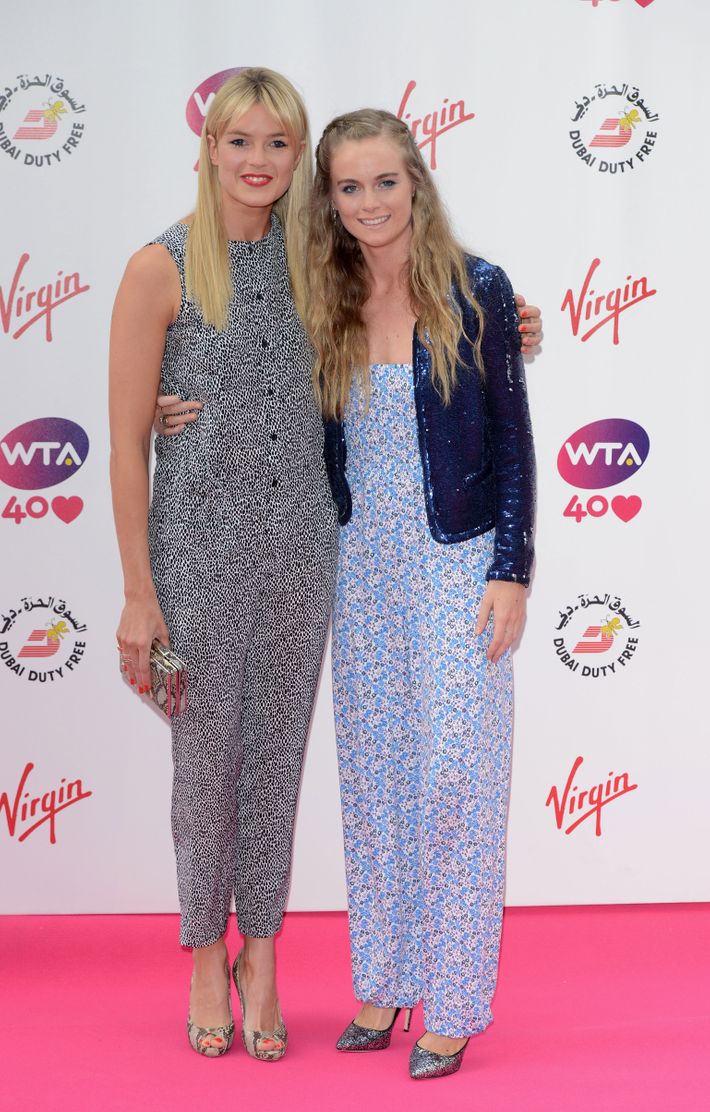 June 20, 2013
With Isabella Anstruther-Gough-Calthorpe at the annual pre-Wimbledon party at Kensington Roof Gardens in London.