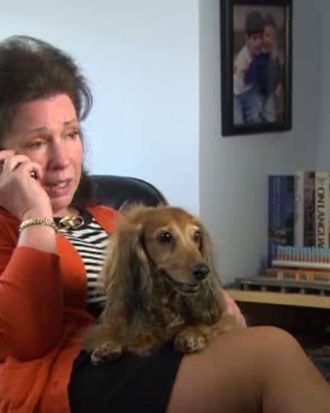 Princeton Mom Susan A. Patton, the recently divorced raging elitist who infamously advised female students to "find a husband," has sold a book. Simon & Schuster imprint Gallery Books announced SMARTEN UP! Words of Wisdom from the Princeton Mom by press release this afternoon. It will teach modern women how to "avoid an unwanted life of spinsterhood with cats":
In SMARTEN UP!, Patton will delve into how marriage and motherhood have become thought of as the antithesis of modern womanhood,  the heartbreak women may face if they delay marriage and motherhood, and the necessity for young women to plan for their personal happiness as carefully as they plan for their professional success. She will confront realities including the limited number of years women can bear children and how the current hook-up culture diminishes women's self-esteem.       

[Gallery Books Publisher Jennifer] Bergstrom said, "SMARTEN UP! will provide women today with practical and unvarnished advice. Susan is willing to speak the uncomfortable truths that many women don't want to hear."    

Patton said: "In this 'politically correct' world where the topics of marriage and motherhood for educated girls are taboo, somebody has to talk honestly with young women about finding husbands, getting married and having babies.  That might as well be me!  The advice I offered in the Daily Princetonian was intended for the women on the campus of my beloved alma mater, but it is applicable to educated women everywhere who want a traditional family. To avoid an unwanted life of spinsterhood with cats, you have to smarten up about what's important to you."
SMARTEN UP! will be on book shelves next spring, just in time for passive-aggressive graduation gifts.
In other news, I heard a great rumor about Princeton Mom bringing her beloved dachshund to the theater during Princeton Reunions. She wore an orange feather boa. Unfortunately, I never found a picture of the legendary event, but am told no house cats were present.