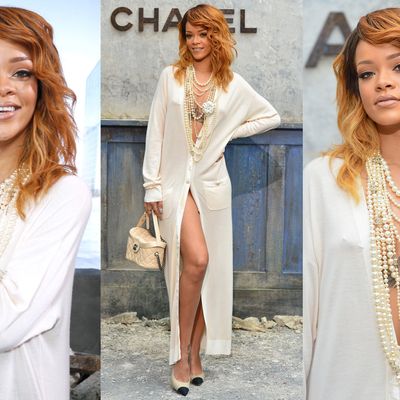 Photo: Pascal Le Segretain/Getty Images; Bertrand Rindoff Petroff/Getty Images
The baggy white cardigan, usually a staple of balding golfers, got a fresh interpretation at this morning's Chanel couture show in Paris. Rihanna showed up in a white, ankle-length sweater with buttons down the front, all but two of which were left undone to reveal her torso and legs. At first blush, it looked like she was wearing a lacy black bra underneath a pile of of pearl necklaces, but it turned out to be one of her latest tattoos, an elaborate design just beneath her cleavage. The wool material was a bit sheer, but no matter! This was a great opportunity for her to show the world her right nipple piercing, which consists of a silver bar. It's about time we did away with that double standard of models getting to show their boobs on the runway while guests must cover theirs up, right?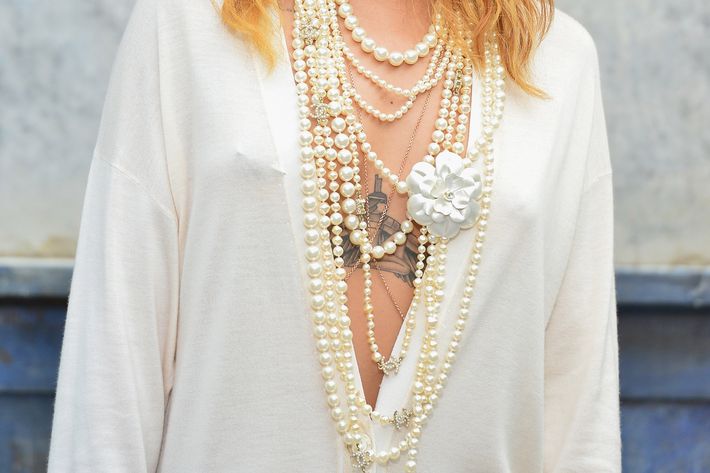 This outfit is actually brilliant. It's always fun when something dowdy, like a bathrobe-length cardigan, is subverted into something sexy. (Side note: This may be the closest Rihanna ever comes to wearing something similar to Michelle Obama.) It's also very Karl Lagerfeld, who has turned Chanel into a house where grandma-esque tweeds and stuffy quilted bags are made to look cool and young.
She Chanel-ed it up further with a white flower pin, a quilted bag, and tons of pearls, because nothing says "this outfit is not a mistake" like thousands of dollars' worth of accessories. Speaking of, she had to be very careful while walking in this getup.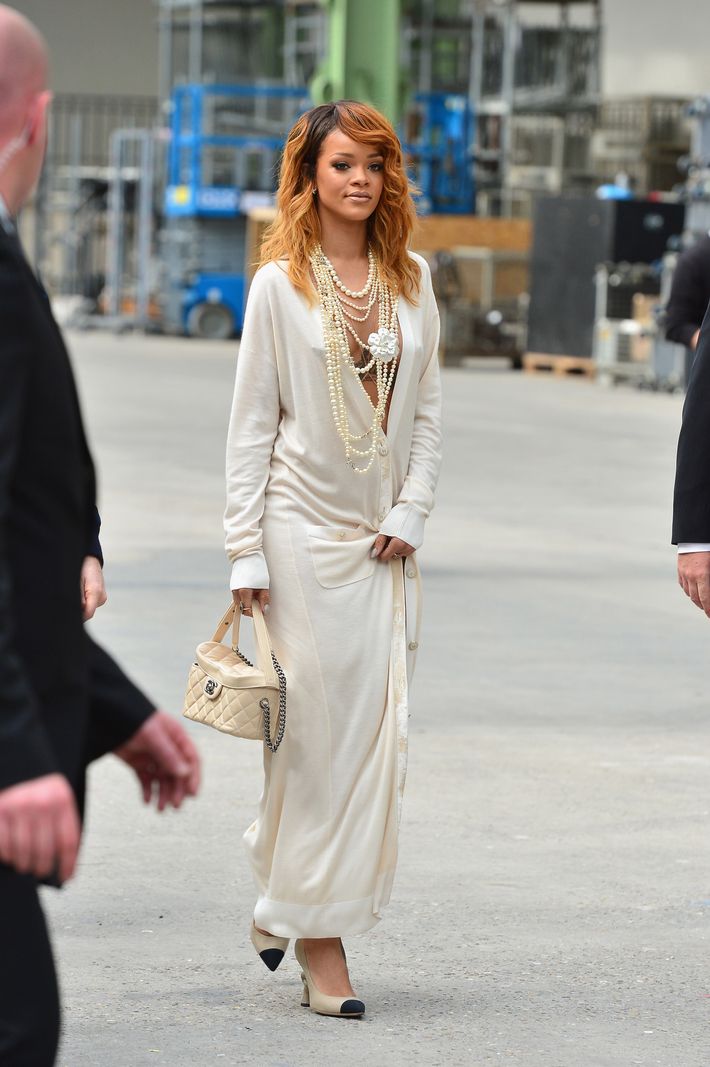 Here she is with her stylist Mel Ottenberg, who deserves the real credit for this look.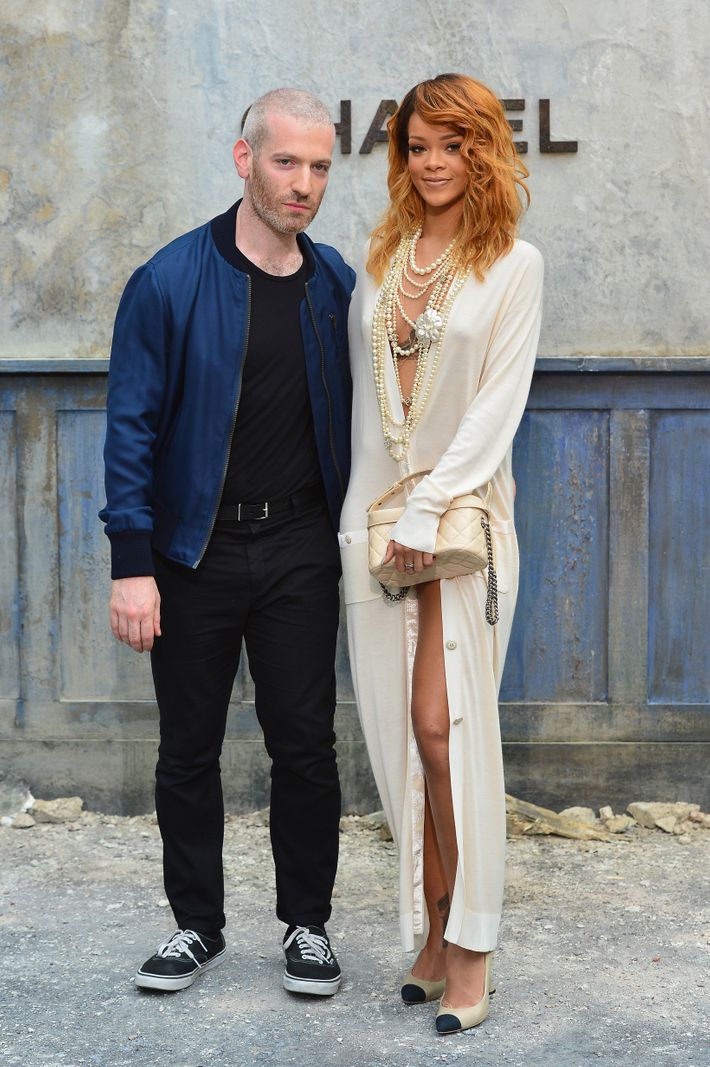 Also present at the show: Kristen Stewart! She was decidedly more covered up, even though she wasn't wearing bottoms.