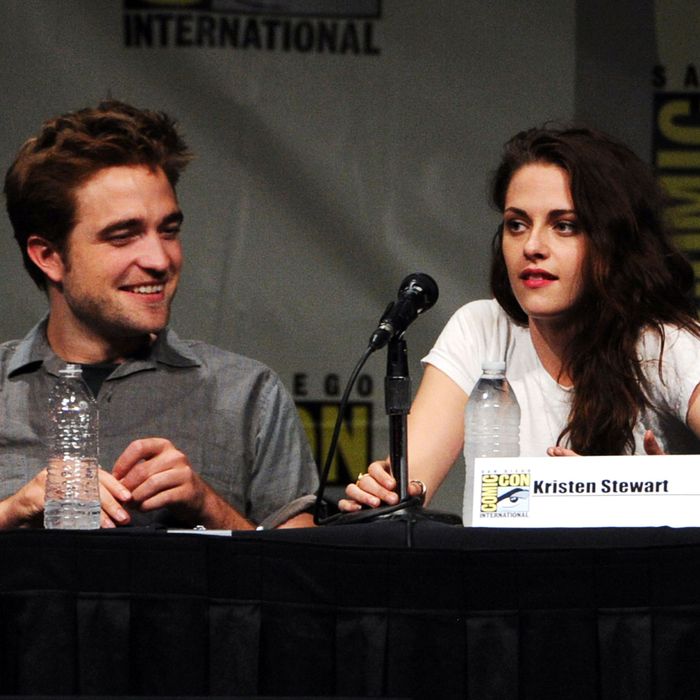 Photo: Kevin Winter/Getty Images
This year marks the first time in five years that there will be no Twilight buzz at Comic-Con. Since 2008, Kristen Stewart and Robert Pattinson dutifully made the rounds at the nerd convention (except for 2010, when the duo and the other vertex of their onscreen love triangle, Taylor Lautner, couldn't make it due to scheduling). But from the beginning of Twilight Times, we've seen these two together — arm-in-arm for pictures, looking mildly uncomfortable, and playing the whole "are we or aren't we?" with the public about their coupledom.
At Comic-Con, Robsten never disappointed: There was the year of KStew's mullet (see slideshow), then Rpatz's undercut (ditto). Last year's Comic-Con, of course, was the year they were finally "out" and looking pretty comfy, only days before that whole Kristen Stewart–Rupert Sanders thing came out. But as one of the most buzzed-about couples on- and off-screen, it feels like something's missing knowing these two will be off doing their very own things elsewhere. So to get your KStew-RPatz fill and a good Twi-buzz going, take a look back at their past appearances at Comic-Con to see what you'll miss (or won't, even a tiny bit at all) at this year's convention.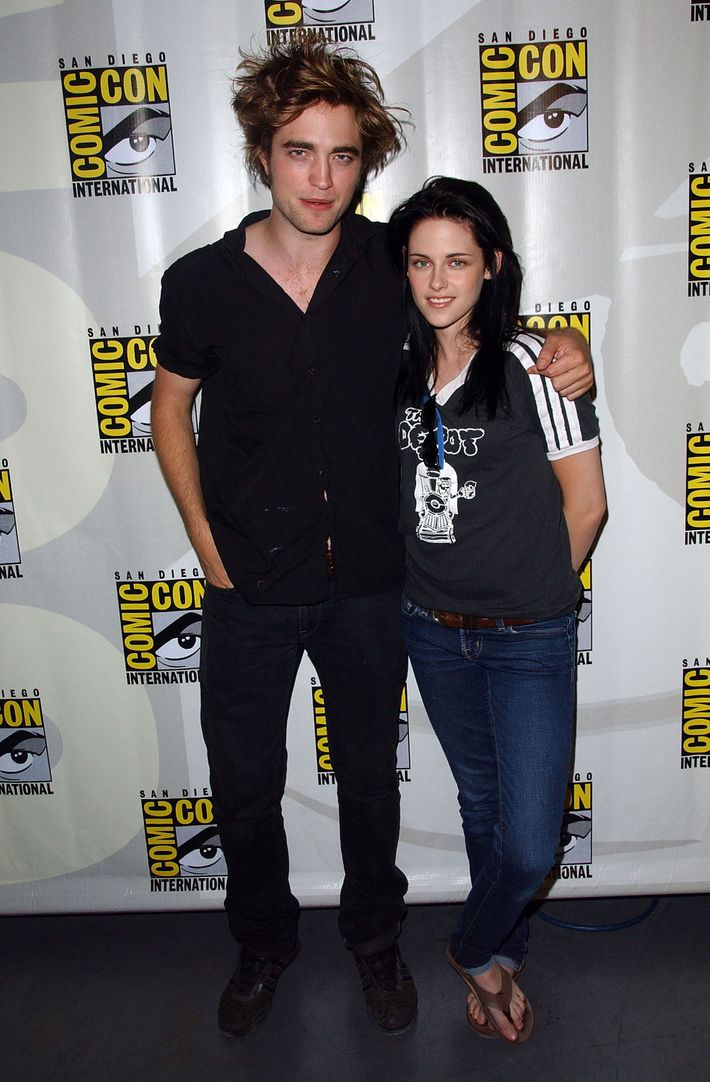 2008
At their first Comic-Con, Twilight had been filmed but wouldn't be released until November. The two supposedly weren't dating yet so all anyone was thinking at this moment was "What's with Cedric Diggory's hair?"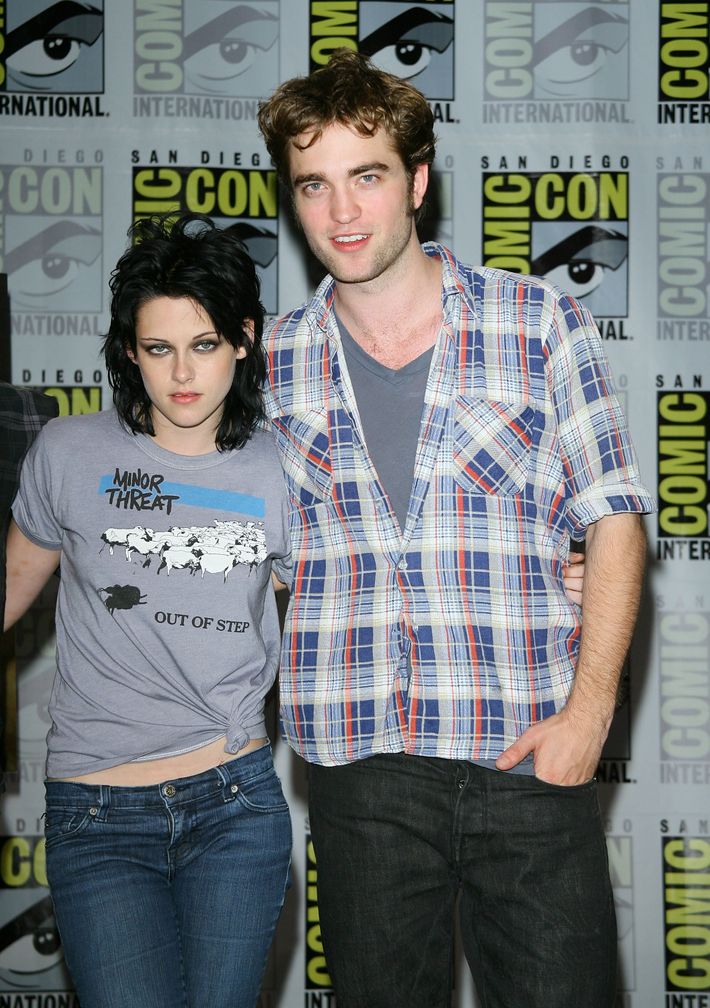 2009
When it came time to promote Twilight: New Moon, these two were definitely a thing, but not about to start talking about their love bites or proclivity for armpit licking quite yet. Luckily Kristen was filming The Runaways so she had a serious mullet, which made it really hard for anyone to focus on anything else.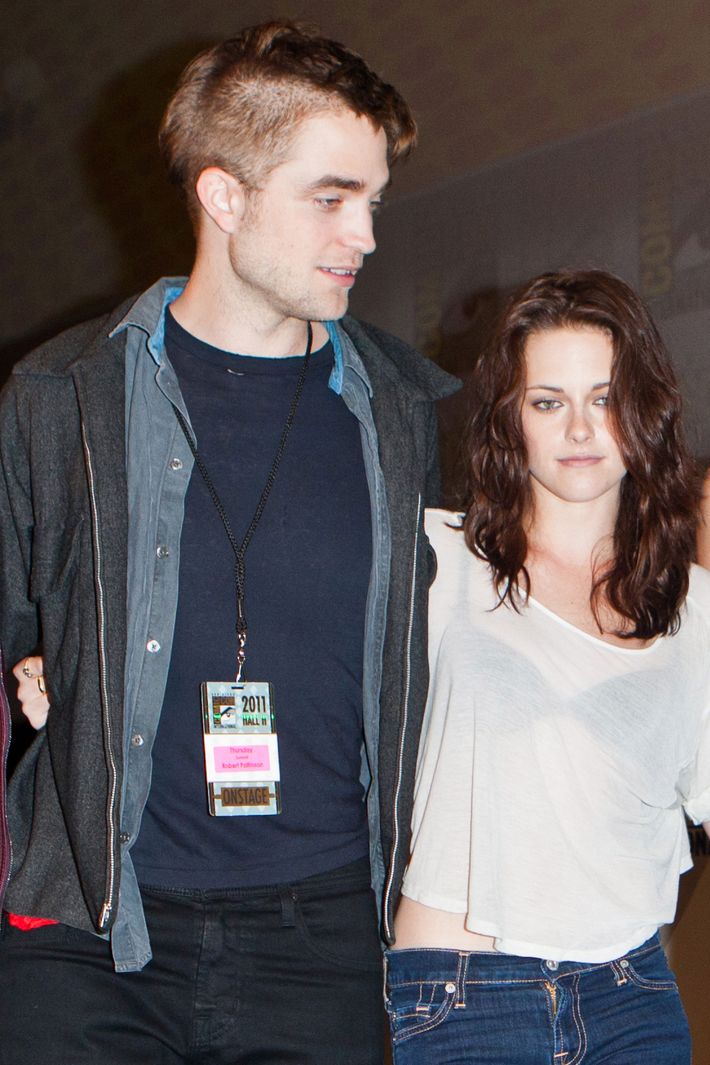 2011
Like any other couple in a healthy, balanced relationship, Robsten had to make sacrifices, and this was the year Rob took one for the team with his half-shaved head. The look was supposedly for his role in Cosmopolis, but it acted as an effective diversion — what's more unsettling than seeing RPatz without his full mop of unruly, unwashed hair? Still, these two looked like their usual angsty selves, wishing to the Y.A. gods they were anywhere but in front of a bunch of cameras promoting this series of movies.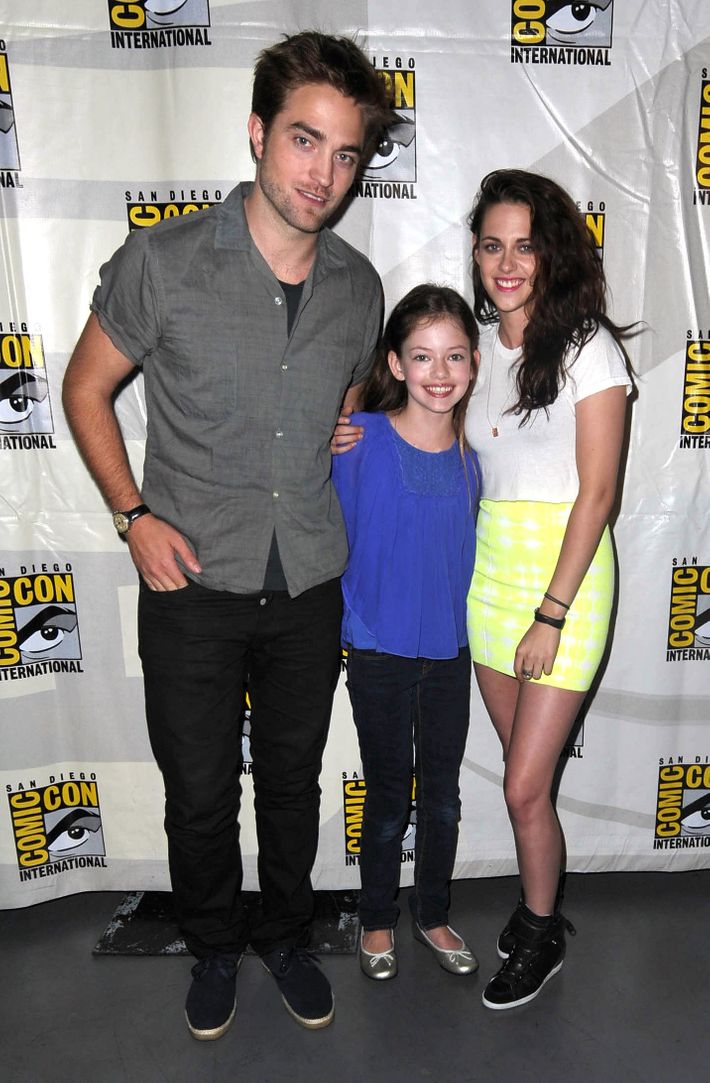 2012
In their final outing as King and Queen of Comic Con, the two were actually smiling for photos with their vampire daughter Mackenzie Foy to promote Breaking Dawn Part 2. But while fans everywhere were having huge OMG moments and writing sequels to their RPatz + KStew 4 Ever fanfics, the reigning era of this happy couple was already drawing to an end. Only days later, photos of Kristen Stewart and her Snow White and the Huntsman director, Rupert Sanders, surfaced, and Robsten died — and then briefly came back from the dead to promote the last movie of the franchise, and then died again for good (or at least until they need to film a prequel).