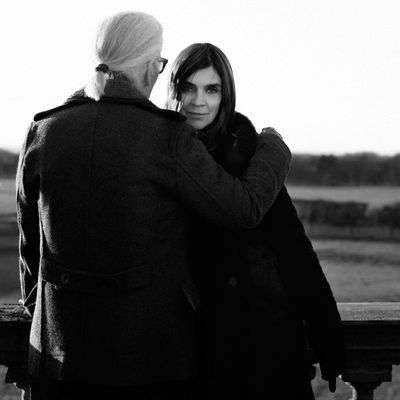 Karl Lagerfeld and Carine Roitfeld, together again at last.
Photo: Karl Lagerfeld
For Carine Roitfeld's third season as global fashion director of Harper's Bazaar, she managed to drag Karl Lagerfeld away from his recent candle-making and dirndl-designing ventures to have him photograph her latest portfolio. She describes the resulting spread, which will run in all 29 international editions of the magazine, as "a legendary shoot with Karl celebrating diversity of legendary women," according to a release from the publication. Stephen Gan, the creative director of Harper's Bazaar U.S. and Roitfeld's longtime collaborator (and "best fwend"), helped with casting and styling. The resulting photos will land in August.