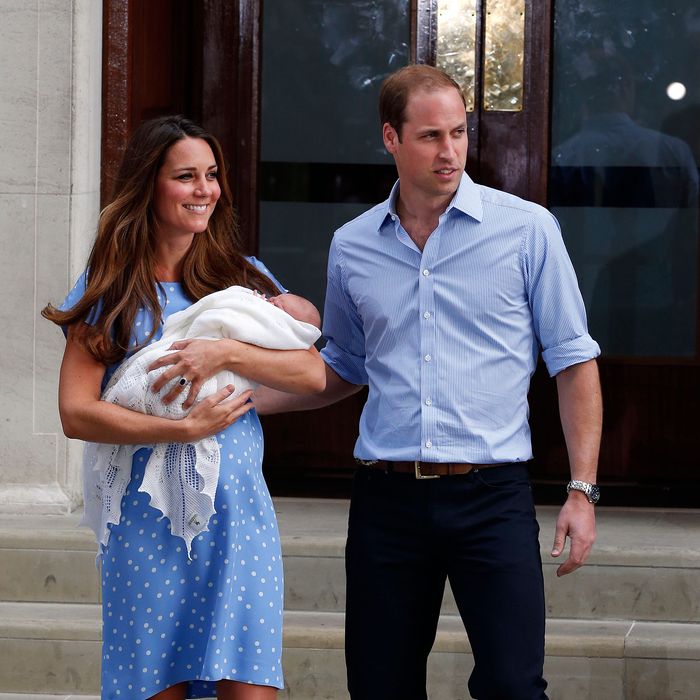 Photo: Lefteris Pitarakis/THE ASSOCIATED PRESS
The royal baby has left the hospital! Smiling and blushing, Kate and Will brought out their 1-day-old son for the first of a lifetime of photo ops. You couldn't see his face too well — it was all scrunched up, and hidden in his blanket — but at one point you could see his tiny little hand. Update: Cameras with power zooms got close-ups of his highness's little red face, which you can see here: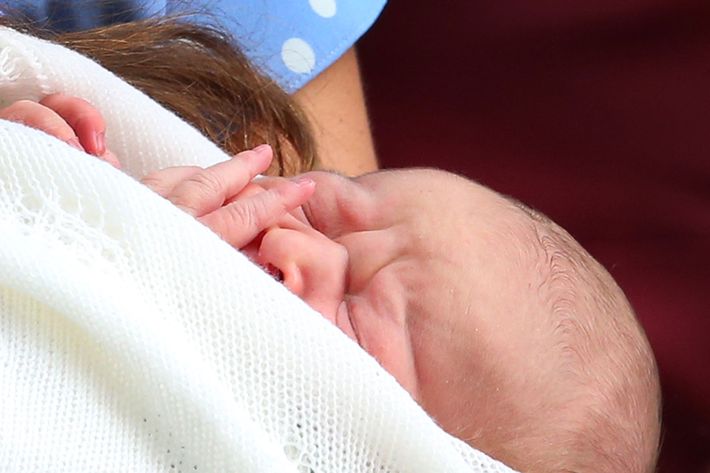 Dressed in a blue-and-white polka-dot dress by Jenny Packham, Kate walked out at approximately 2:23 p.m. E.T. (7:23 p.m. in London), William at her side and the baby in her arms. The baby was wrapped in a white blanket. After smiling and waving for about a minute, Kate verrry carefully handed the baby to William, and they walked to the bottom of the steps to receive a few questions from the press. Below, a few quotes, including a balding joke from William! (He's such a dad already.)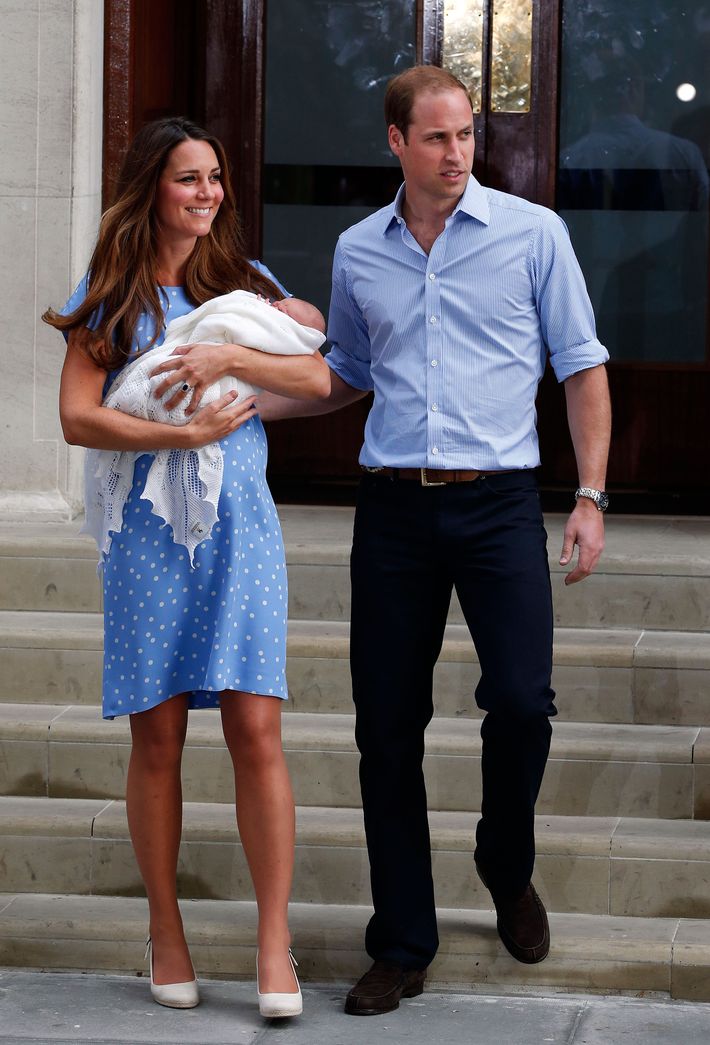 Will: "He has way more hair than me, thank God … We're still working on a name … He has a good pair of lungs on him."
Kate: "It was very emotional, it is such a special time… It's a moment that any parent having just given birth will know what this feeling feels like."
The couple then went back inside the hospital and waited for a black SUV to pull up, at which point they came out again with Will carrying the baby in a car seat. He tucked the baby in the back, wiped his brow like the nervous new dad he is (okay, also because it's really hot in London right now), got into the driver's seat, and drove away himself with Kate, another car following behind. They're currently en route to Kensington Palace, where they'll spend at least a few days.