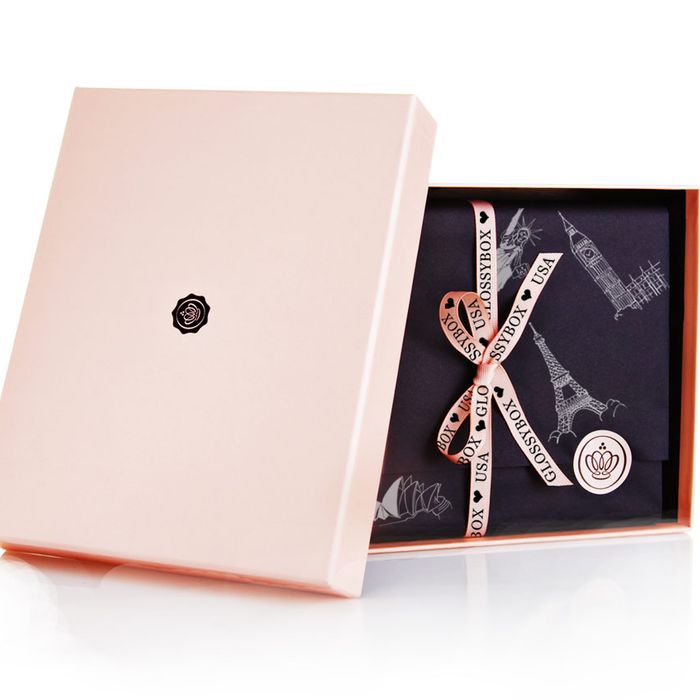 Photo: Courtesy of Glossybox
Fashion magazines seem to be chugging along just fine these days, if this year's robust September ad pages are any indication, but there's no question that print is still struggling to compete with its nimbler web counterparts. Why heft around a giant block of bound pages when you can get all the same content on your computer, for free, and more quickly? Yes, there's the argument that "it's just so nice to hold something in your hands and feel the pages," but let's be realistic — we like screens.
So, how can magazines better distinguish themselves from their digital iterations? By playing up their tactile qualities — hence the flurry of new specialized fashion publications like CR Fashion Book and 25, which are printed once or twice a year on fancy paper and are meant to live on coffee tables, not nail salon banquettes. See, if print is to survive, it needs to play up its luxuriousness as an object, not a conveyor of information about style or beauty or celebrities, because it just can't compete with the Internet in those categories anymore, or at least not for long.
Another suggestion, posed by PBS's Mediashift yesterday, is for magazines to adopt more of a Birchbox-esque model and send subscribers a "curated" sampling of fun things every month. The "box" business, characterized by fun monthly packages full of surprises like mini-lipsticks and facial masks, is booming these days (the beauty-themed Birchbox is the most widely known, but there's also Ipsy, Glossybox, and even ones with sex toys and menstrual necessities … the list goes on). If magazines were to try this, it wouldn't be too different from the scent strips and annoying little lotion packets that come pressed between their pages every month. Plenty of publications already do regular giveaways as it is, and surely advertisers would be happy to throw in freebies for subscribers every month. They just want to get their products into the hands of potential buyers, after all. Wouldn't it be fun if magazines became ever-changing monthly care packages?
Then again, the last thing we need is more random little sample-size things gathering dust around our homes these days. Maybe the tactile properties of paper itself will be enough to keep consumers engaged, at least for a little while longer.