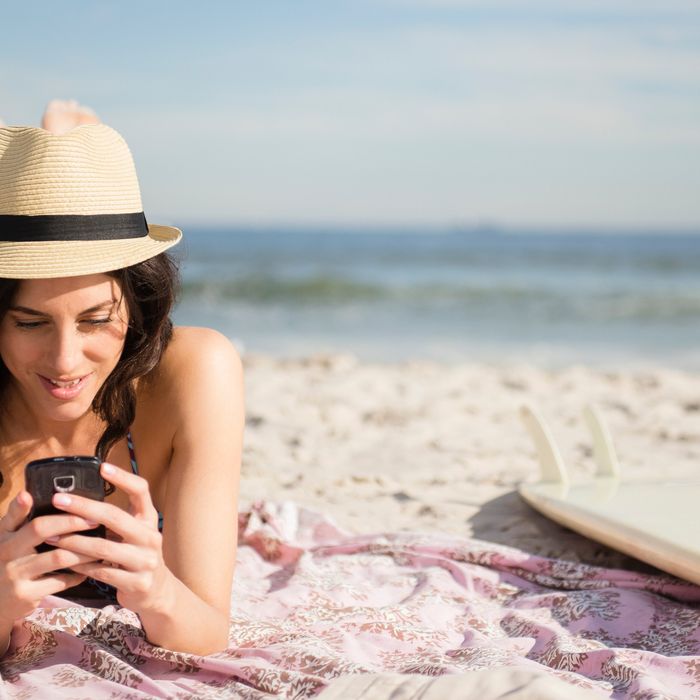 Photo: Jamie Grill/Corbis
The literary and journalistic potential in the University of Maryland's "Deranged Sorority Girl" emailer was immediately apparent. "Someone get this lady a blog," Maureen O'Connor wrote. And, lo, someone did. But not, it turns out, a lady blog. Former Delta Gamma Rebecca Martinson published her first column yesterday on The Bro Bible, a blog devoted to frat bro culture, and perhaps a more logical home for the woman who once wrote, "Newsflash, you stupid cocks." Having written the book on the importance of not being "so fucking BORING," she now takes on "Getting a Guy to Text You the Morning After."
Martinson boldly sticks a fork in the old "three-day rule."  The cause of death? Alcohol-induced memory loss. She writes:
I'm pretty sure no one does this anymore, but for those of you that do the "wait 3 days before you text" thing, stop it. Seriously, if you meet someone and you're both drunk do you think they're going to remember you in 3 days? I've been sober for 3 days and I have no idea what even happened that long ago.
Another archaic rule of three, however, endures. The three-date rule.
Personally I try not to get my spread eagle on until at least the third time I meet up with him. That's usually how long it takes for a guy to realize I'm not some sugar twat that's down to be pumped and dumped, and by then he usually finds talking to me to be amusing to some degree. On the other side of the spectrum, you can't just keep stringin' this guy along and not giving him anything for his effort or he'll get bored. Part of this is a game of timing and it depends on who you're talking to, which I can't help you with because I don't know who he is (again, duh).
I hope the next installment is "Cunt-Punting 101."