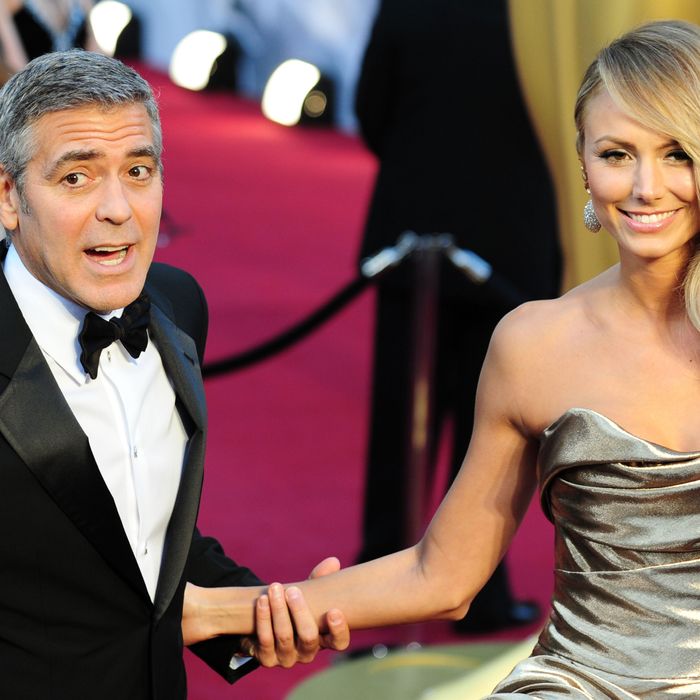 Photo: FREDERIC J. BROWN/AFP/Getty Images
After weeks of rumors about sexlessness and Clooney dumping her by phone, Stacy Keibler has "opened up" about her breakup with George Clooney:
There's nothing really dramatic that happened, so it's all good.
Talk about anticlimactic. Nonetheless, the cheerleader turned pro wrestler turned fitness editor turned reality star is seizing her final moment of Clooney-adjacent fame. The above "opening up" occurred during an interview about her new Lifetime reality show Supermarket Superstar, which debuts next week. Meanwhile, female sports-fan outfitter Meesh & Mia has announced a Keibler-designed line to debut in September. "I've always wanted to be involved in designing trendy apparel for avid female sports fans and the team market," Keibler says in the press release.