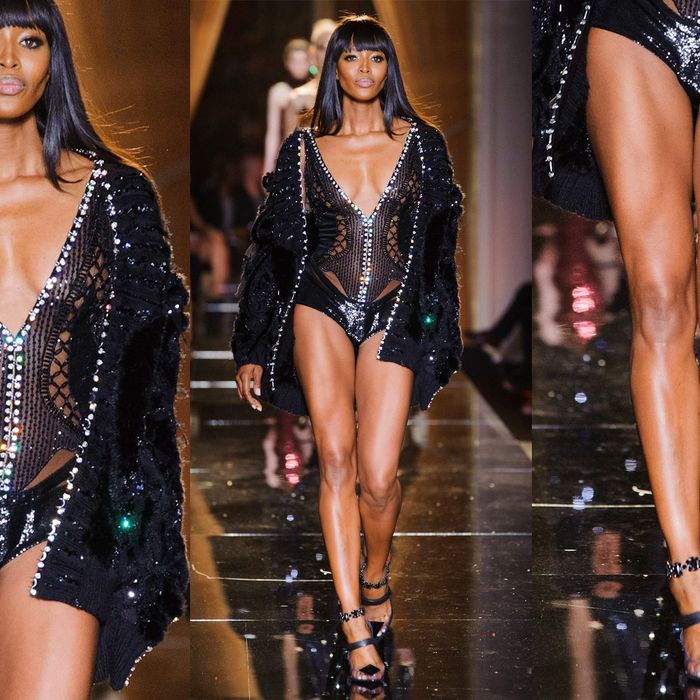 It's couture time! And who better than Donatella Versace to kick off the season last night with Naomi Campbell herself, who hasn't walked a runway since that infamous Zac Posen show last year (you remember, the one with the slapping incident)? This is also her first catwalk job since she was purportedly attacked in Paris last January, the exact details of which are still unconfirmed but did leave her wheelchair-bound for several weeks. Anyway, as the world can see, courtesy of the lacy, crystal-trimmed bodysuit she wore yesterday, her legs are now in fine form. Now, that is how supermodels bounce back from scandalous breakups.
Tear your eyes off Naomi for a moment and you'll see some other fun things in the show, like this extraordinary blue fur dress, which is stitched together with gem-encrusted seams like a super-glamourous cave-lady outfit.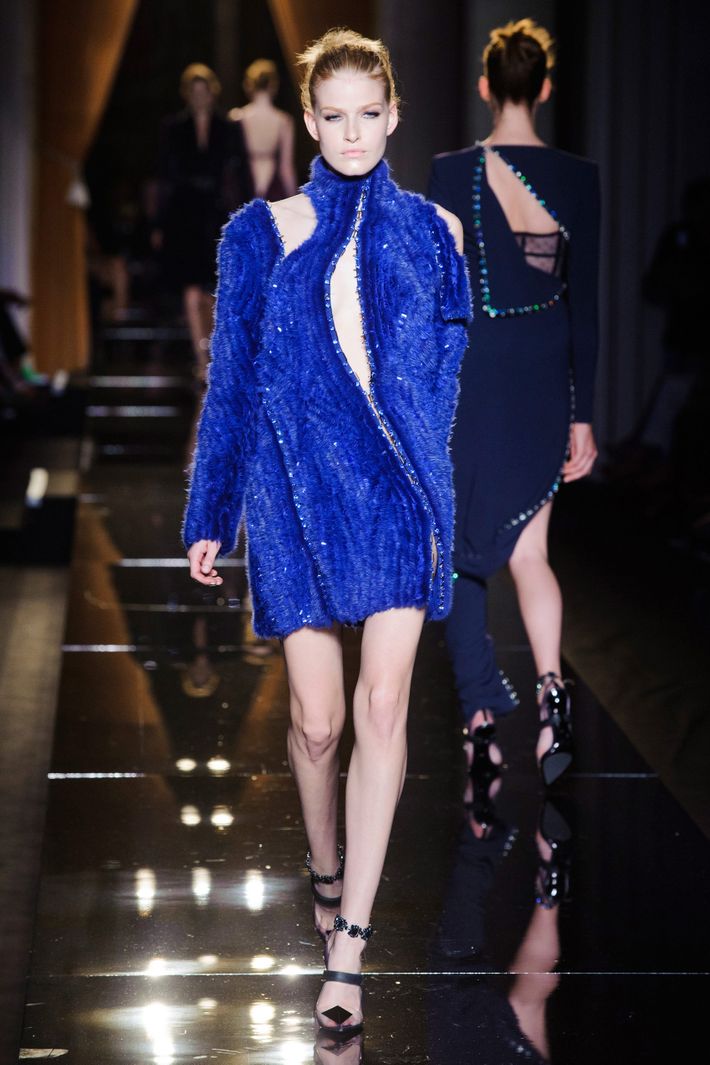 No one does so-tacky-it's-amazing better than Donatella, and she didn't hold back, taking lingerie-as-outerwear to a new level with floor-length evening gowns that were basically Agent Provocateur bras with beaded skirts attached. Many of these outfits had a Zuhair Murad–esque flavor, in that they had lots of strategic paneling, with beadwork over the naughty parts and sheer fabric elsewhere. Kristen Stewart, the ultimate proponent of visible undies and sparkly codpieces, will definitely be wearing these dresses on some red carpet in the near future.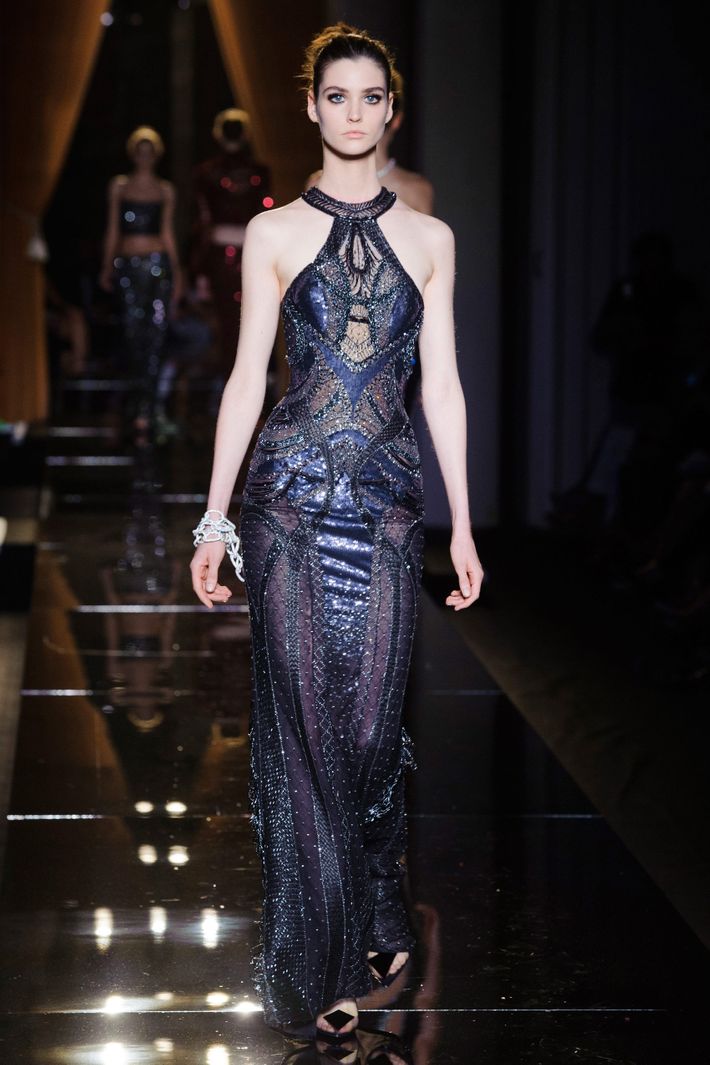 To compare: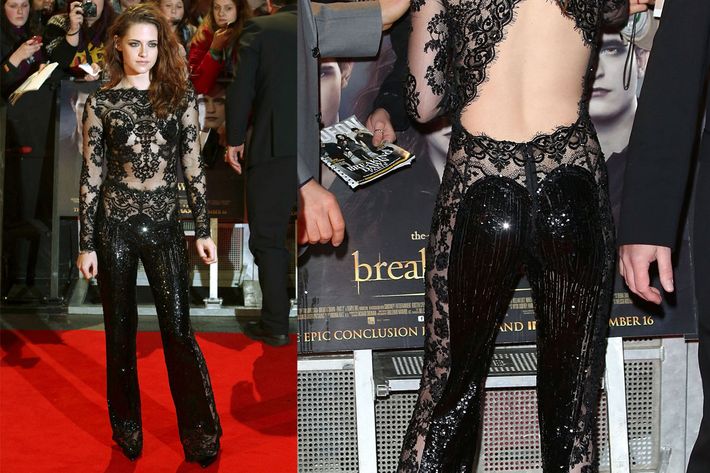 And finally, it wouldn't be a Versace show without some showgirl-appropriate jumpsuits, which, in everyone's fantasy life, we could just toss in a suitcase whenever we blow off work and fly to Vegas on a whim. Happy Monday, all!