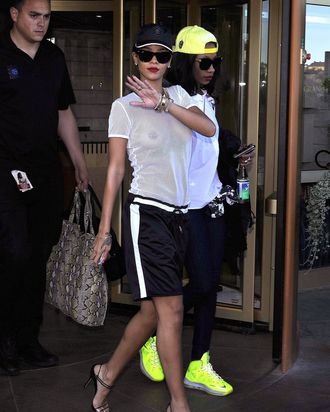 Photo: FAMEFLYNET PICTURES
Early this morning, Rihanna tweeted her frustration that she must wait until August 5 to get season two of Girls on Apple TV. "Whyyyyyyyyyyyy?????" she wrote. 
So does that mean the nipple-baring mesh top she wore yesterday wasn't an homage to Hannah's coke-binge outfit? Or is she just psyching herself up to re-watch?