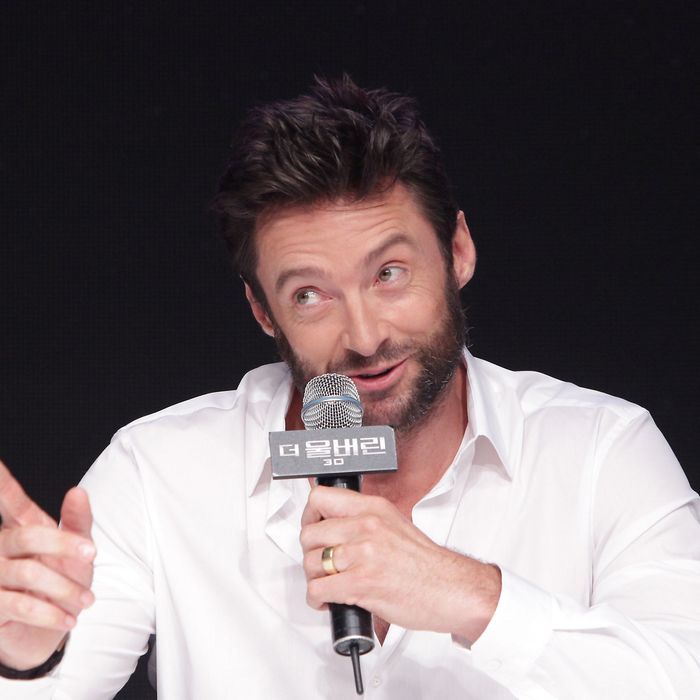 Photo: Chung Sung-Jun/2013 Getty Images
Do you have a slightly exhibitionist friend who insists on sunbathing topless — she gave up tan lines permanently on her semester abroad in Capri — and then complains that people are looking at her boobs? Oft-shirtless actor Hugh Jackman is also that friend. He walked around bottomless at a Japanese hot spring for an hour before realizing the towels they gave out were meant to cover his junk.
"I'm getting so hot and I'm using the towel they gave me to dip into the cold water and put it on my head and I was getting very strange looks from everybody," he told News.com.au.
This was at the base of Mount Fuji and I was the only white person there. I thought, "Maybe this isn't cool and I'm not allowed to be there" … I was feeling uncomfortable and finally this guy in the tub grunts and points to my head and then grunts and points to my private parts. Finally I realised the towel was meant to be covering my privates and I'd spent about an hour just waltzing around this place with this thing in one hand and a beer in my other hand!
We hate it when we forget to check if anyone else in the room is naked Wolverine.