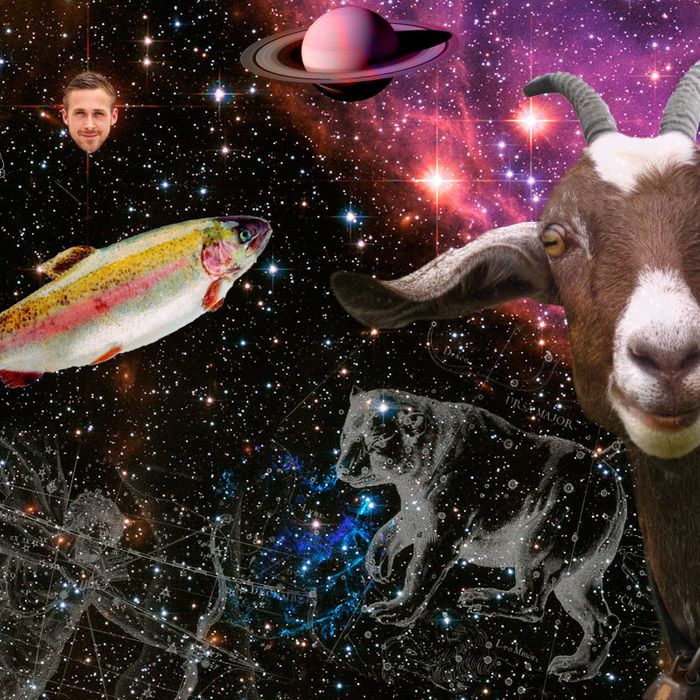 With Venus in Libra from August 16 until September 10, we are more in tune with all things related to love, beauty, and friendship. Anything involving attractiveness or fashion will be doing well now, so if you work in the fashion or beauty industries, try to develop a new idea or work on an existing project at this time. This is wonderful news for designers, stylists, and beauty teams working on the spring collections.
Try setting up a plan for the future on Saturday the 24th, when the sun and Mercury conjunct in Virgo, Mercury's ruler. You'll be able to get a lot done on this day—especially anything that requires meticulous attention detail. This aspect activates all things mercurial, such as creative ideas and business acumen. But do not wait until after the 24th, as there are difficult aspects for communication beginning the very next day, which will last just through the end of this month when things will improve again.
Additionally, with Venus in Libra, any shopping or beauty treatments done now should yield stunning results. If you are looking for a commitment from that special someone, this could be the time. This is true of those with Libra as the sun sign, or especially Aries, with a super-charged Venus in the seventh house of love, relationships, and marriage. As with last week, wear the color green to enhance the Venusian energies around you. Experiment with perfumes that have notes of rose or jasmine as these correspond to Venus and she will favor you.
Be wary of making rash decisions that could change your life, such as a spontaneous career move or resignation on Wednesday the 21st, just after the Full Moon in Aquarius, when Jupiter, the planet of expansion, forms a hard angle to Uranus, the planet of unexpected change. Full Moons bring about a culmination or result, and since this Full Moon is in Aquarius, the sign that brings out the rebel in us, personal freedom and individuality are more important than anything right now. You may simply desire change because you think it will make you less stressed somehow. Wait until the very end of the month and into September to assess things again.
On Sunday the 25th, Mercury opposes Neptune, which means that this could be a day of considerable confusion. Be careful to formulate very precisely what you say to others.
On the 26th, Venus opposes Uranus and the Sun opposes Neptune. These two influences combine to encourage a sudden unexpected occurrence in a love relationship, which could be upsetting. It may be someone else's relationship, but in any case, be careful what you say, as a poorly aspected Neptune can cause illusions and hazy, watery thinking. However, around the 30th of this month and the first week in September, decisions will be more productive.
Leo (July 23–August 22)
You have much more vigor than usual, and you are likely to make a great impression on others. At this time you are capable of winning any battle.
Virgo (August 23–September 22)
You may wish to be alone so that you can reflect in peace and quiet. You have to get in touch with your own subconscious mind. You may feel irritable or uneasy during this transit and it's best to retreat to some secluded place until the storm rolls over.
Libra (September 23–October 22)
Team action is the watchword. Coordinate your needs with others'. Engage in physical activities and team sports with friends. It's not a good time to be a loner.

Scorpio (October 23–November 21)
More than any other, this transit arouses your ambition to achieve. Conflicts with co-workers may arise if they feel threatened by your efforts to get ahead.

Sagittarius (November 22–December 21)
Put all of your energy into expanding your mind and look for experiences that will open up new dimensions of reality instead of wasting your energy defending your ideas.

Capricorn (December 22–January 19)
Your ego will cause confrontation, which will force a transformation of some kind in your life. You may encounter someone whose beliefs have a powerful effect on you and cause you to change.

Aquarius (January 20–February 18)
There will be great sensitivities and tensions with your partner. Try to compromise if you can, in order to avoid needless controversy.

Pisces (February 19–March 20)
You may not want to work for someone else; instead, you want the credit for your accomplishments yourself, so that you are identified with what you do.

Aries (March 21–April 9)
In love relationships, your desiring nature is rather strong and sex becomes a mode of self-expression. Beware of sexual excess.

Taurus (April 20–May 20)
You may find yourself fighting about something that you don't even understand. Energies from your deepest unconscious activate behavior patterns from the past.

Gemini (May 21–June 20)
Your energies will be high and there is considerable danger of conflicts with immediate neighbors, relatives, or other persons whom you encounter daily. 

Cancer (June 21–July 22)
You may consider your financial position to be a sign of your personal worth. Your desire to have possessions is strong right now, and you may be inclined to make unwise or impulsive purchases. This transit is often a sign of wasteful spending.

David Scoroposki is a professional astrologer working in NYC and Palm Beach. He combines modern with ancient and medieval methods for consultation with individual and corporate clients.
GIF reporting by Sally Holmes.