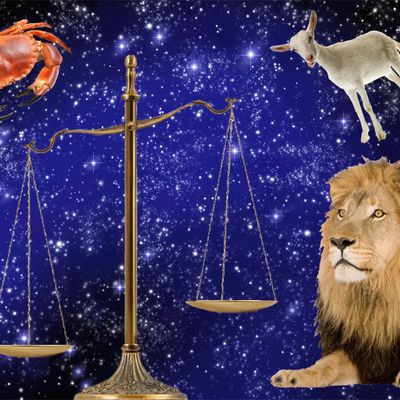 On Friday the 16th, Venus moves from chaste Virgo into peaceful Libra, favoring beauty and harmonious relationships. Venus rules Libra and is perfectly comfortable here; she is able to express herself most efficiently. Try wearing emeralds or green gemstones to heighten her influence and become more desirable. With Venus in Libra we get more than just fun sex. Love relationships take on a more caring tone and there is a tendency to favor commitment. So, if you're looking for something lasting, this influence will continue until September 10.

With the onset of the full moon, Jupiter squares Uranus on Wednesday the 21st. This means we are likely, rightly or wrongly, to see change as the only way to get ahead. The danger here is that we may seek change for its own sake or as a means to alleviate pressures on us. We'll be wanting freedom, but mustn't act hastily. It takes patience to become free of restrictions. If you want to quit your job, hang in there for a few days when you will be able to reassess your situation more effectively.
The Sun will conjunct Mercury on Saturday the 24th, making this is a good time for a new business venture. Mercury rules commerce and favors the rapid interchange of ideas and plans needed for business activities. Make plans for the future or travel, for an activated Mercury creates a restless tension. A long weekend or summer getaway at the end of August could be just what you need.
Leo (July 23–August 22)
You may acquire possessions in order to gain more control over your own life or over other people.
Virgo (August 23–September 22)
For approximately one month you'll be able to recharge yourself enough to last for the year to come. But don't feel guilty, this period is self-centered in a good way in that it is born not of selfishness.
Libra (September 23–October 22)
Unintentionally, your actions may have caused others to work against you. It may be necessary to be alone now so that you can reflect in peace and quiet.
Scorpio (October 23–November 21)
Socialize extensively and study the people you associate with, for they are a reflection of yourself.
Sagittarius (November 22–December 21)
You may be in the limelight or be called upon to take over a task or project in which you would have considerable power.  You can succeed because the natural flow of energies is with you.
Capricorn (December 22–January 19)
Attempt to broaden your horizons in every way possible — through study, new experiences, or travel. A trip should not be purely for recreational purposes: Go somewhere where you can learn something.
Aquarius (January 20–February 18)
You will consciously direct your attention to the subtler aspects of your psyche, your feelings and emotions and general psychological health. You will undergo a significant psychological transformation, perhaps through an encounter with someone.
Pisces  (February 19–March 20)
You should work with someone else, or at least seek out the opinion of another person in an advisory manner if you have not been able to solve certain problems.
Aries (March 21–April 9)
Now is a time to examine the problem of how you should manage your life and what duties and responsibilities that entails.
Taurus (April 20–May 20)
You feel most free to express yourself and to be yourself right now. Indulge your strong desire to go out and have fun.
Gemini (May 21–June 20)
Go off by yourself and spend time in contemplation or meditation. At this time of year, psychological self-evaluation can be of enormous help in your personal growth.
Cancer (June 21–July 22)
This time of year, the tempo of your life accelerates and increases and intensifies your interaction with friends, neighbors, relatives, business associates — the people you deal with every day.
David Scoroposki is a professional astrologer working in NYC and Palm Beach. He combines modern with ancient and medieval methods for consultation with individual and corporate clients.