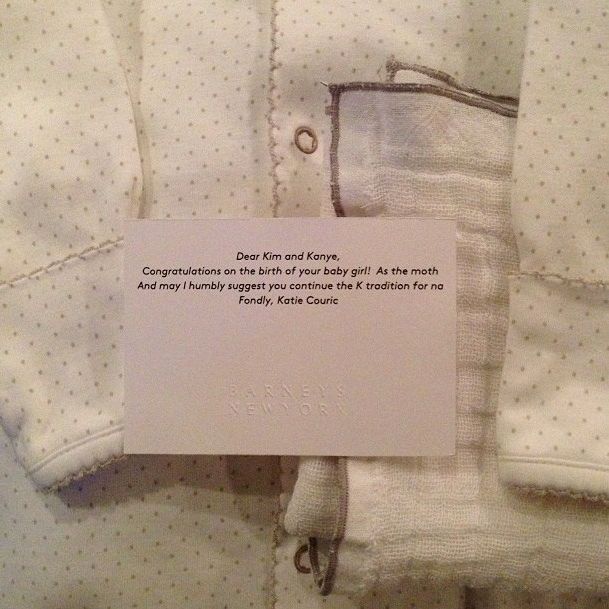 Yesterday, Katie Couric told In Touch she doesn't get the fascination with the Kardashians. "I don't understand — why are they so famous?" she mused. "I think it's mostly teenage girls that are interested." Today, Kim Kardashian Instagrammed a photo of the baby gift Couric sent to North, Kardashian's daughter with Kanye West.
"Dear Kim and Kanye," the customized card said. "Congratulations on the birth of your baby girl! As the moth And may I humbly suggest you continue the K tradition for na Fondly, Katie Couric."
"#IHateFakeMediaFriends #MayIHumblySuggestYouNotSendGiftsThenTalkShit," Kardashian replied.
Tomorrow, the person who prints the gift-card messages at Barneys gets canned.