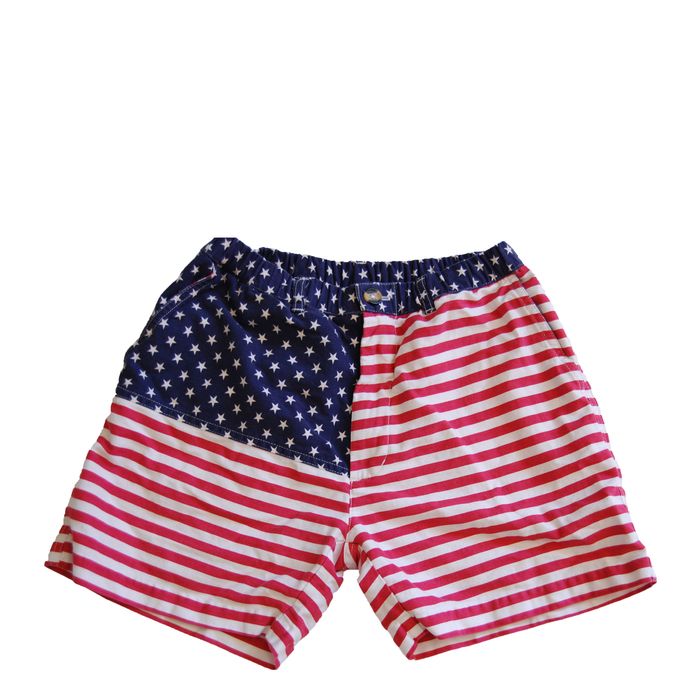 Sartorial patriotism has a time and a place — usually confined to summer months — which means you have limited time to wear your stars-and-stripes. There's an art to this style of dressing: Tongue should be pressed ever so slightly into cheek to avoid looking like your Uncle Larry from Minnesota at the family reunion. And yet, you shouldn't be afraid to show your pride.
The above 'Mericas, as humorously named as the brand behind them, are an oddly perfect remedy. They'll carry you through any and all American-themed beach parties through Labor Day. Picture them with a loose white tank and an open, baggy chambray shirt with the sleeves rolled up. (They're made for guys, so order small and cuff the bottoms for a "boyfriend fit.")
Chubbies 'Merica Shorts, $59.50.