Bethanie Mattek-Sands.
Photo: Getty Images
Bethanie Mattek-Sands played her second round in the U.S. Open today, giving us another chance to examine her new purple hair. (A few days ago, the Times walked us through her latest dye job, which took place at Julien Farel's Madison Avenue salon.) She covered most of it with a black-and-white hat, which she wore with matching forearm bands, her signature knee socks, and a white tank. Meanwhile, her tiered pink skirt gives the whole outfit a Barbie Dreamhouse palette.
Better yet, the skirt's second ruffle was only on the back half, so it resembled a bustle. Look closely: The front half is plain, but the butt region flares nicely when she moves.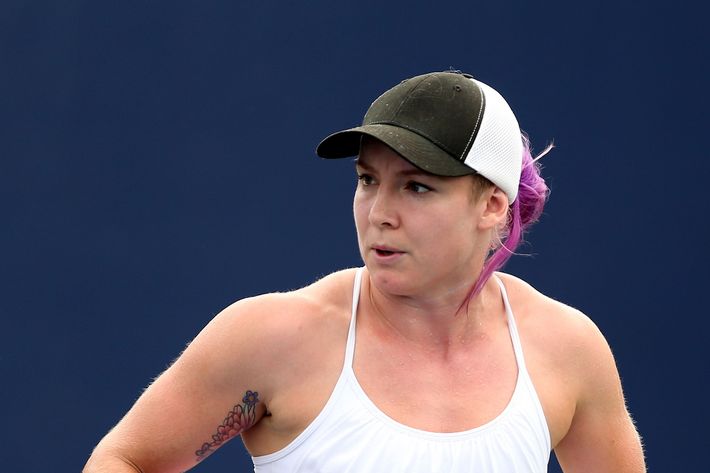 Anyway, the Times said she's "often called the Lady Gaga of tennis," which seems like an overreach — she's about five wigs, a few starfish, and a nun's habit away from that comparison — but here's hoping she gets to go to some fun party soon so she can wear something like this.