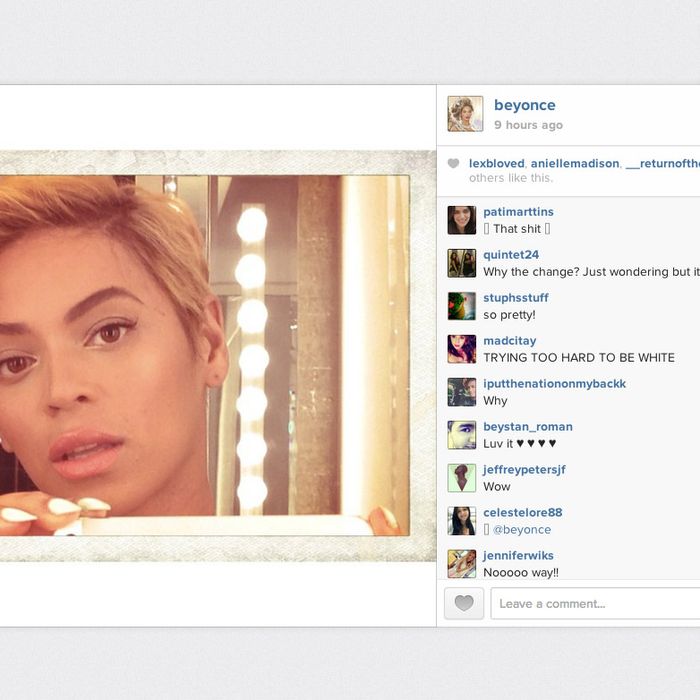 Just last week, Rihanna released images of a new nineties-inspired, cropped, curly cut on Instagram. And now, drum roll please, Queen Bey has taken to the social-media site to unveil photos of her very own, very short, blonde pixie hairstyle. Jigga what? Will she no longer be whipping around her long, wildly curly tresses onstage for the rest of her Mrs. Carter World Tour, which doesn't end until December? Is the result of her hair getting caught in a fan recently? Is this real life? Let's do a closer inspection of Beyoncé's Instagram photos to see what this "new" cut really is and whether or not it's been hiding under her glorious weave all this time.
First, the cut itself.
It's short, sweet, and pretty. What comes to mind are the short-haircut greats like, Edie Sedgwick and Mia Farrow (or Miley Cyrus).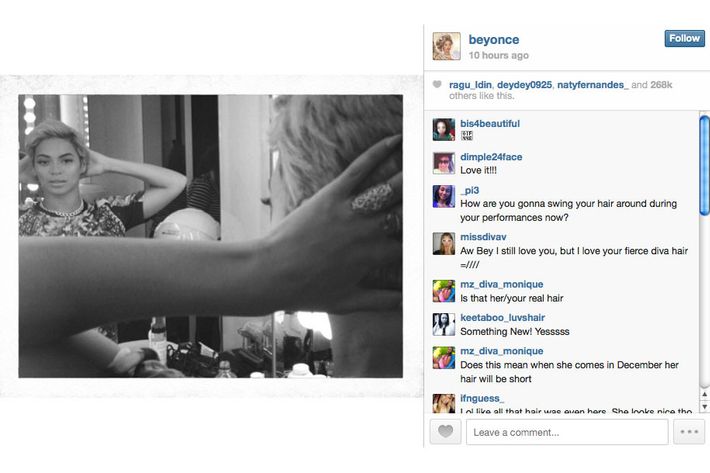 Is that a wig stand?
Just underneath her right elbow, there appears to be a dome-shaped stand. Perhaps it's a wig stand for her weave. But then where is her weave? Perhaps her stylist is tending to it off in some corner. Maybe it's a laser helmet?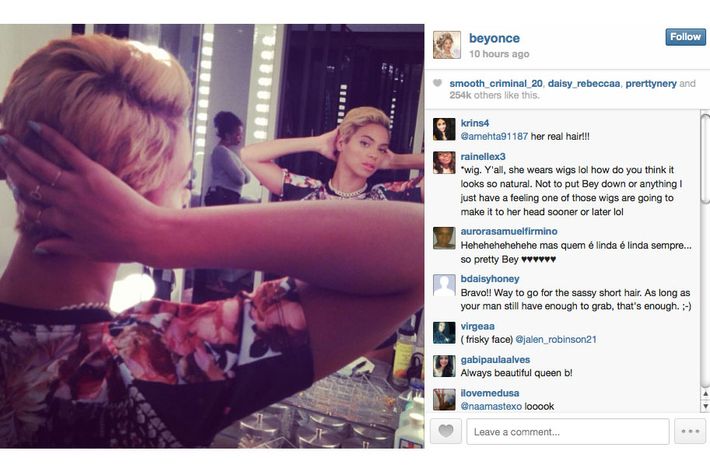 This is for the haters.
Beyoncé's fiercely protected image (see: her documentary) is both respected and maligned by her fans and media. However, it's a bit of a surprise that Bey would allow us to see her without her stage weave. She's showing us a side that we'd never expect to see. But again, this is why she is Queen Bey, always in control and ready to make news when she decides to. Which makes her just like us. (Psych.)